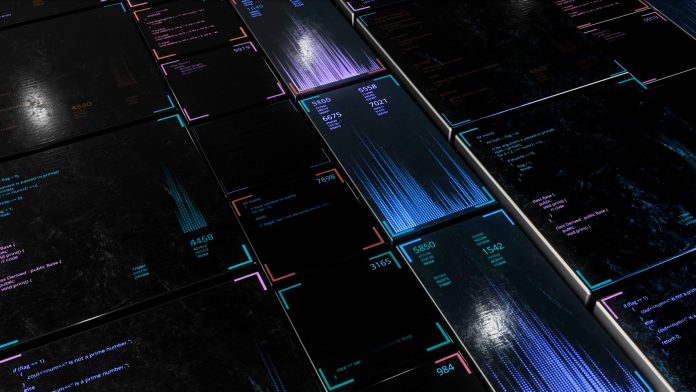 Multiple software components running on many machines make up a distributed computer system, which functions as a single unit. Businesses are embracing blockchain technology due to the world's ongoing technological development.
Since the distributed system is the foundation of the blockchain, it is sometimes referred to as a "Decentralized Distributed System." Many of the cloud computing projects listed below are part of the Web3 ecosystem that will power the future decentralized internet. While there are overlaps between Distributed Cloud Computing and Web3, the projects listed below focus on providing distributed services connected by blockchain tech.
Today, we are looking at some undervalued distributed computing tokens below the $50 Million Market Cap.
Note: The list below is ordered by the market capitalization of each project, lowest to highest.
Streamr (DATA)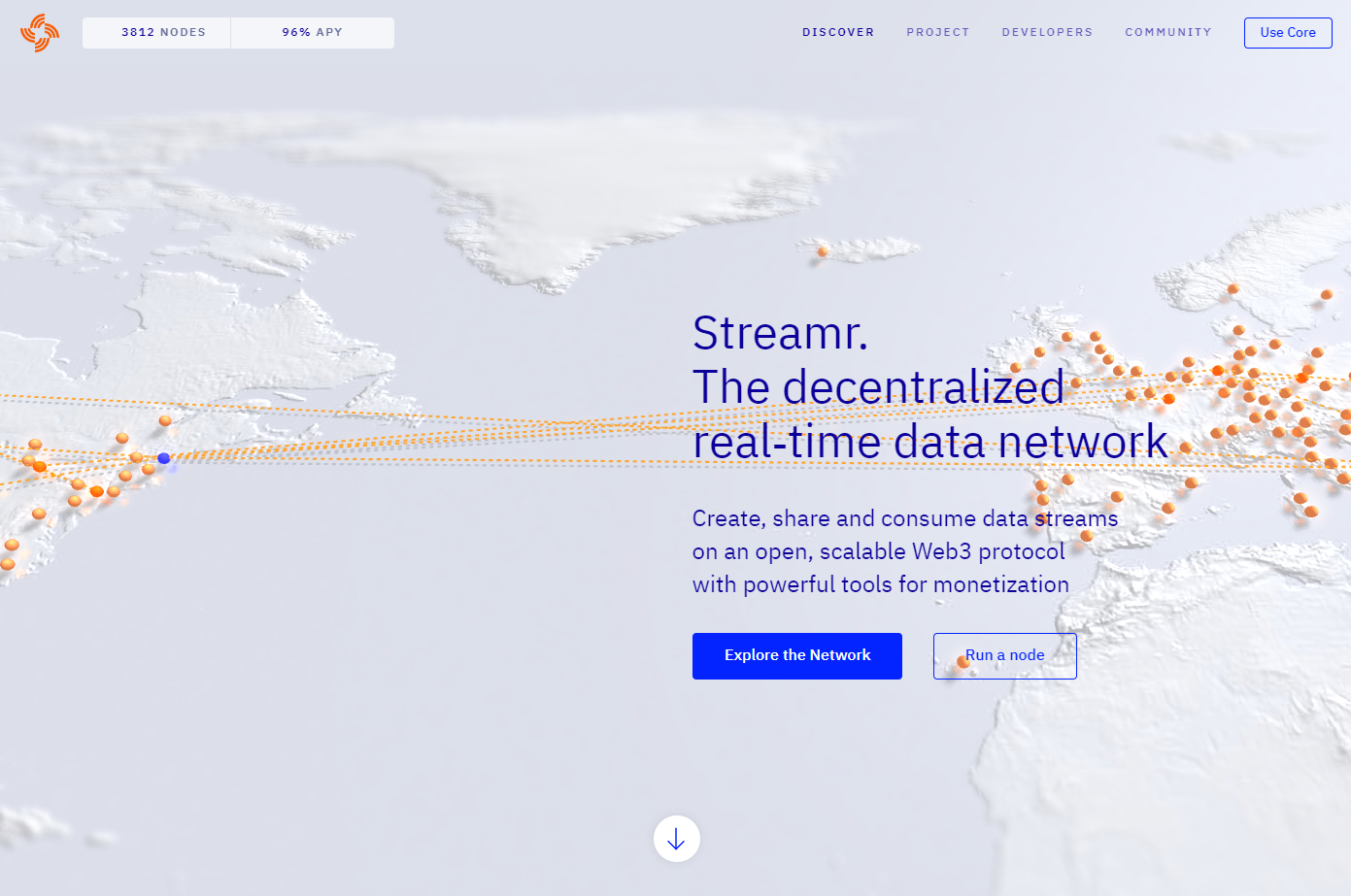 Market Cap – $23,046,949
Unit Price – $0.03008
Definition – An Open source project and decentralized platform that relies on cryptography instead of trust.
Streamr (DATA) is a P2P, real-time data infrastructure that houses a platform and tools for a new data economy. The technology stack consists of a marketplace for buying and selling data, tools for working with real-time data, and a scalable real-time communications network (pub/sub) hosted on computers worldwide.
The fundamental goal is to develop a decentralized economy and infrastructure.
They see this as a critical protocol for Web 3.0, designed for dApps, IoT devices, and more.
Streamr DATA aims to create a pleasant and successful information market based on a user-friendly and intuitive data exchange network. The decentralized pub/sub network is backed by nodes located worldwide, compensated with DATA tokens for the bandwidth and validation they offer.
Because it is an off-chain network, it has a competitive edge (for example, when compared to a similar IoT service). As a result, there is a low chance that the project will experience scalability or bandwidth problems.
Streamr ($DATA) is currently available to trade on over 40 exchange platforms, including Binance, KuCoin, Gate.io, Bitrue, and WhiteBIT.
Bluzelle (BLZ)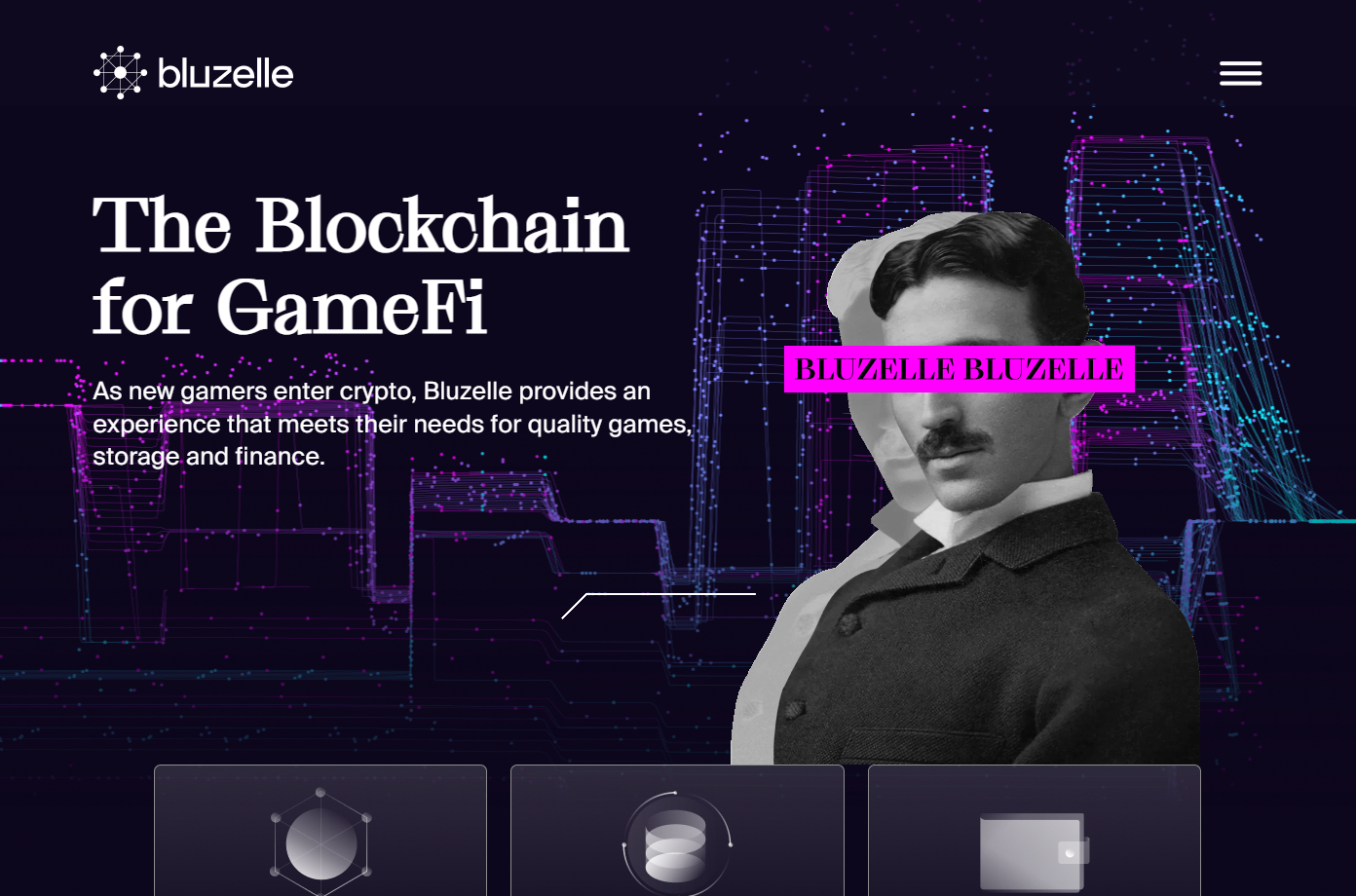 Market Cap – $30,727,335
Unit Price – $0.09299
Definition – Bluzelle is a decentralized storage network for the creator economy.
High security, unparalleled availability, and censorship resistance are all features of Bluzelle (BLZ). It safeguards the intellectual property of all artists, regardless of whether they are musicians, authors, scientists, publishers, or developers. Data storage, file storage, oracles, and more are all part of Bluzelle.
Bluzelle is a blockchain for GameFi with its ability to produce high-quality games, protect players' NFTs, and leverage DeFi yields with its 10,000 TPS Cosmos-Based Blockchain.
Bluzelle's core products are all related to data and powered by its Tendermint Blockchain, as follows:
Bluzelle DB –

a decentralized database for software developers to store information.
Bluzelle Oracles –

a genuinely decentralized pricing oracle that provides high speed and high security for Defi applications.

Bluzelle Staking –

where BLZ holders can currently stake their tokens and earn rewards for providing storage and pricing data.
BluzelleNet –

powers the entire ecosystem as a 10,000 TPS Proof-of-Stake network.
Bluzelle is up 2.60% in the last 24 hours. Some of the exchanges having adequate liquidity of Bluzelle $BLZ include Binance, Huobi Global, CoinTiger, BiONE, and HitBTC.
Elastos (ELA)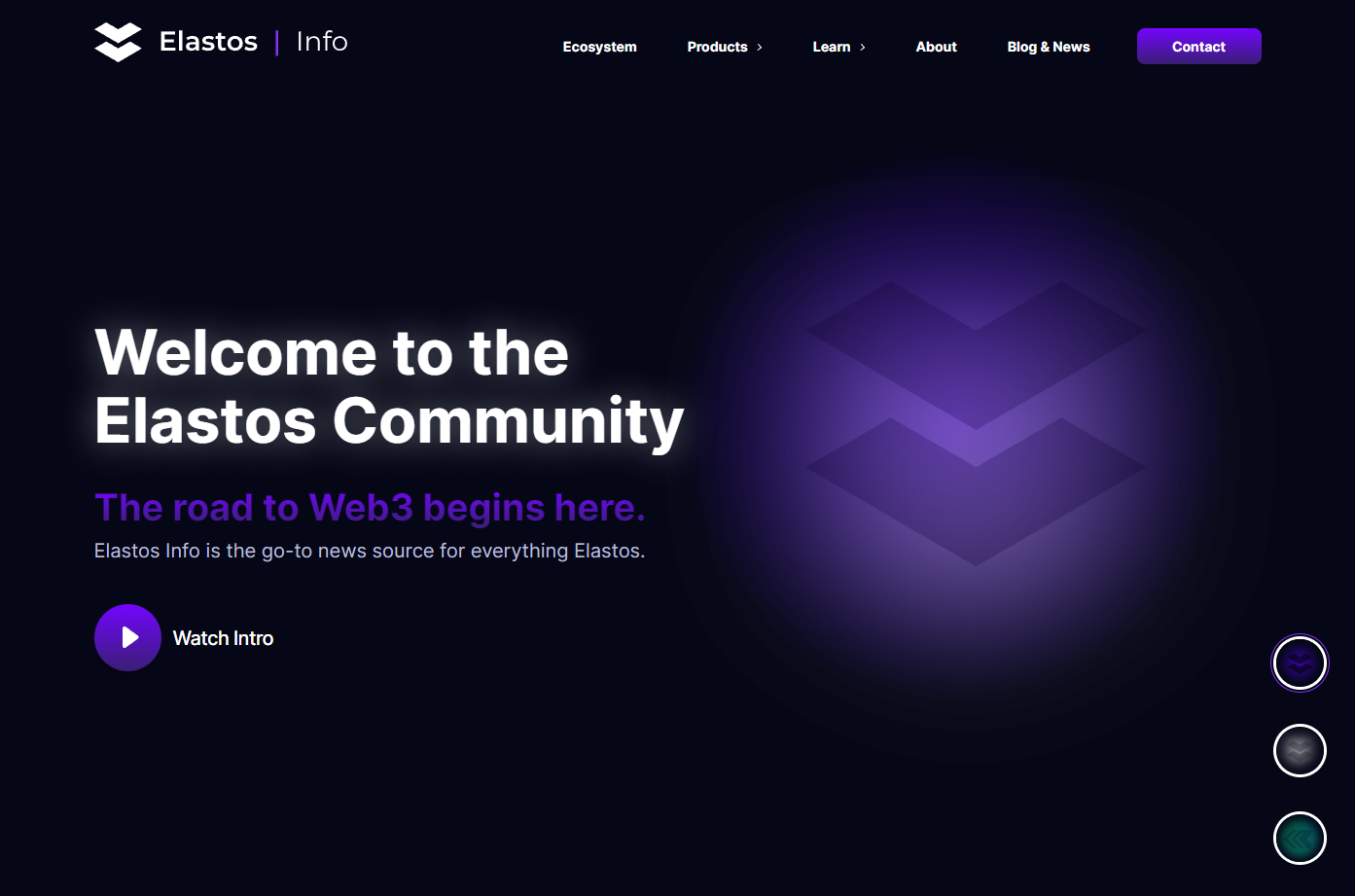 Market Cap – $31,023,259
Unit Price – $1.52
Definition – Elastos aims to be a blockchain-powered version of the internet.
Elastos just started working on the current iteration in June of 2017, which is based on blockchain technology.
The project's team firmly believes that scaling issues exist for both Ethereum and DApp systems. Elastos promises to address several of these issues.
In addition to having complete control over your digital assets with Elastos, dApps can run without an internet connection. All dApps will run on the Smart Web.
This Smart Web is designed to shield you from malware and other online threats that could lead to data theft. The platform is very mobile-optimized, and network DApps can be used with any operating system.
The elastOS application brings the entire decentralized ecosystem into an App. This flagship product of the Elastos Smartweb has the whole decentralized ecosystem into a single application.

Some top cryptocurrency exchanges for trading Elastos $ELA are KuCoin, Huobi Global, Coinbase Exchange, Pionex, and CoinEx. Elastos is up 2.53% in the last 24 hours.
Deeper Network (DPR)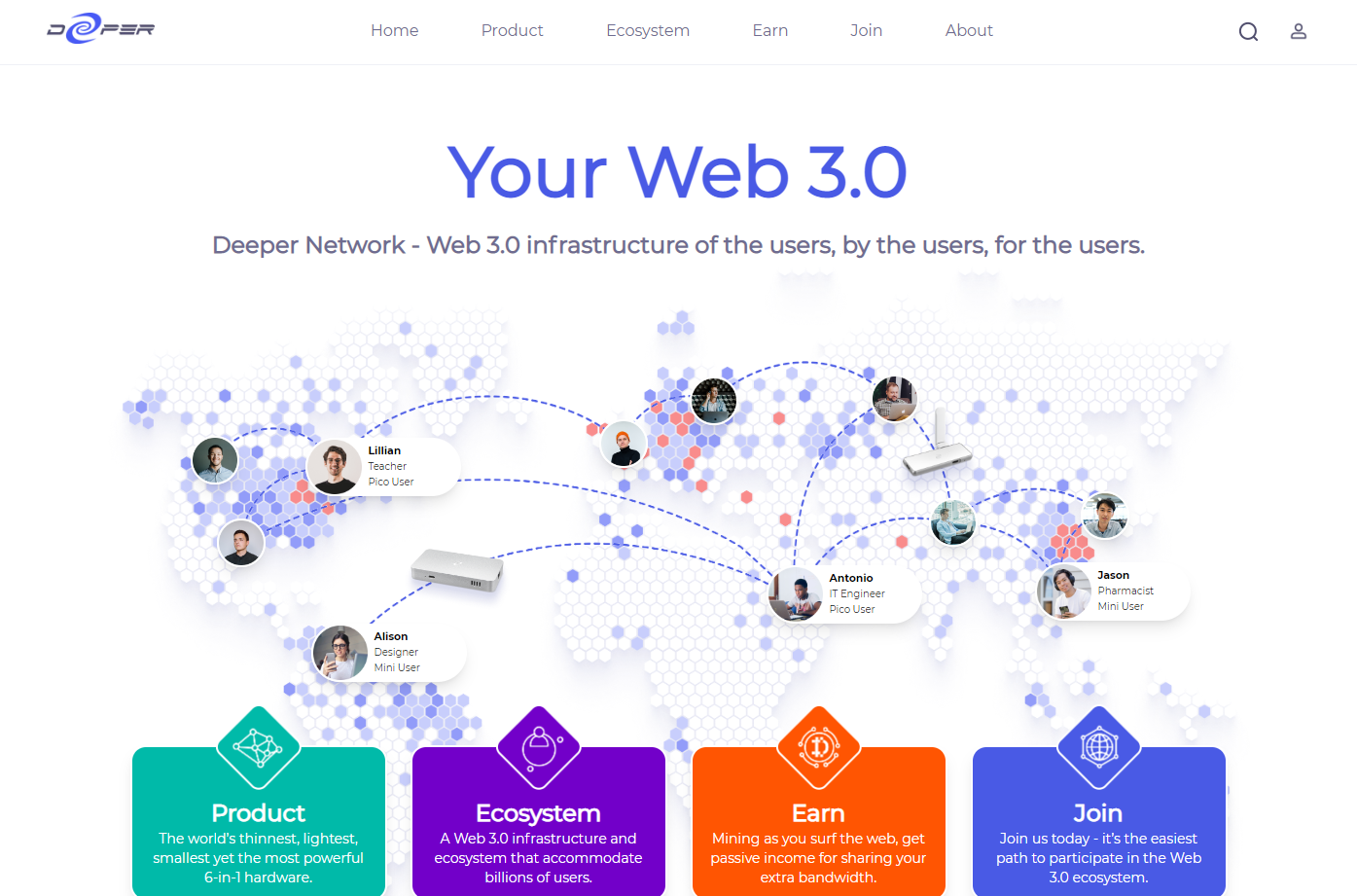 Market Cap – $32,406,079
Unit Price – $0.0259
Definition – Deeper Network combines blockchain, security, and sharing economy to create a global peer-to-peer network.
Deeper Network advances the web's future development and gives genuine internet users more influence. The decentralized communications network of Deeper Network will be the gateway for billions into Web 3.0.
Polkadot, Best Buy, Amazon, Indiegogo, PAID Ignition, Duckstarter, Poolz, and Flybit are partners with Deeper Network.
The native token of Deeper Network is DPR. The value of DPR comes from the users' use of the network's decentralized services and apps and the motivation provided by the staking and mining payouts.
With further planned development to promote interoperability with other ecosystems, DPR will become valuable across different ecosystems, producing a self-sustaining decentralized economy.
Some top cryptocurrency exchanges for Deeper Network $DPR are currently MEXC, CoinTiger, KuCoin, Gate.io, and Hotcoin Global. Deeper Network is down 2.53% in the last 24 hours.
Handshake (HNS)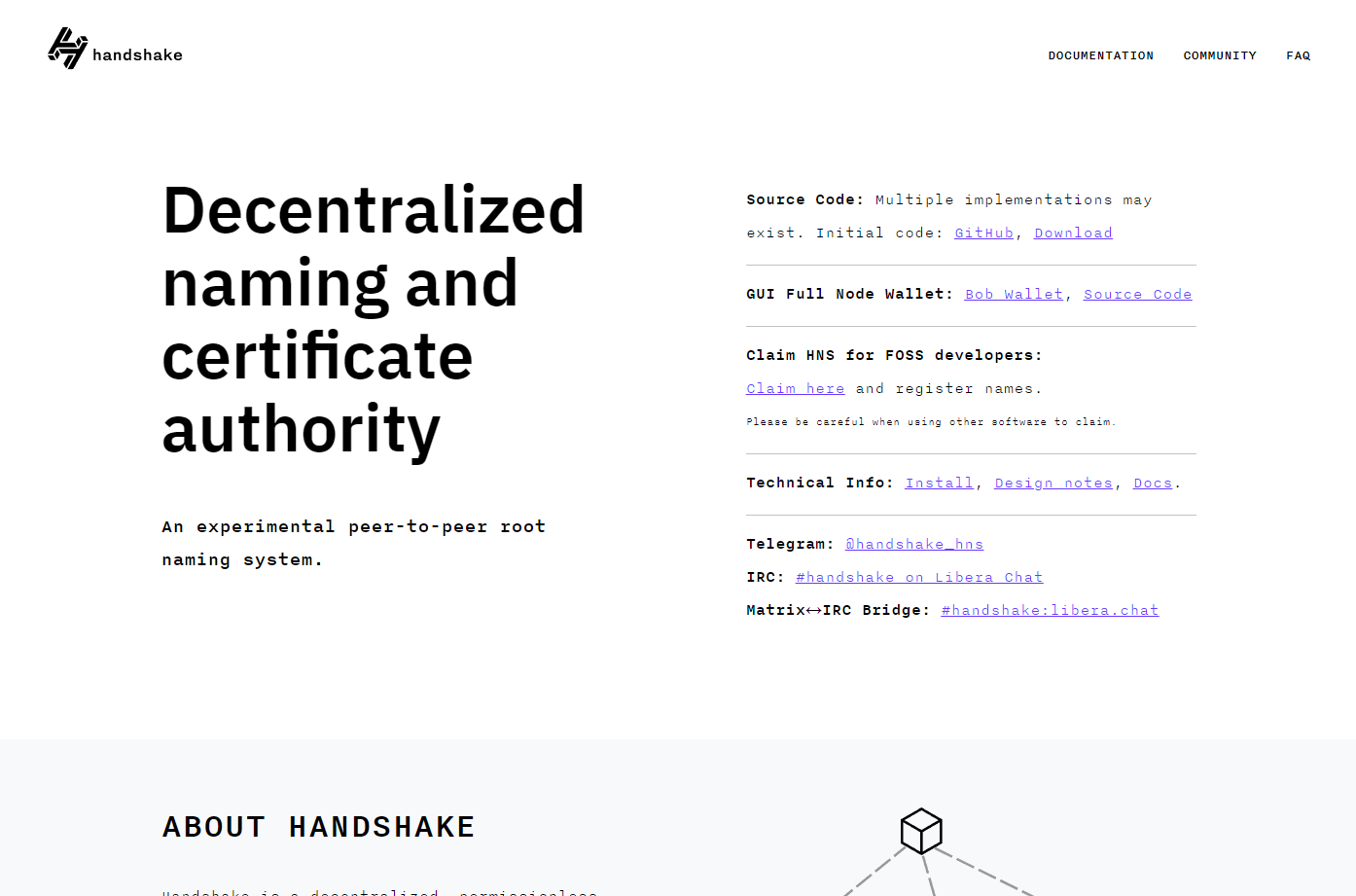 Market Cap – $36,765,106
Unit Price – $0.07218
Definition – Launched on February 3, 2020, Handshake is a decentralized, permissionless system intended to incentivize a distributed network of computers to operate a system for domain name ownership.
To provide an alternative to the present certificate authorities and naming systems, Handshake assigns each peer the responsibility of validating and controlling the root DNS name zone.
A centralized strategy is used by various internet users, including social networking handles and domains. This means that the systems are still vulnerable to fraud and cyberattacks because they rely on a system of honesty.

Through the development of a peer-to-peer internet that is decentralized, Handshake seeks to solve this issue.
Handshake's goal to decentralize or lessen reliance on the Internet Corporation for Assigned Names and Numbers is a fundamental idea (ICANN.) To increase internet security, Handshake wants to employ a decentralized application based on Proof-of-Work concepts.
The most known exchanges for buying and selling Handshake $HNS are Bittrex, Gate.io, BigOne, MXC.com, and ZB.com. Handshake is up 2.56% in the last 24 hours.
Disclosure: This is not trading or investment advice. Always do your research before buying any distributed computing token or investing in any project.
Follow us on Twitter @nulltxnews to stay updated with the latest Crypto, NFT, AI, Cybersecurity, Distributed Computing, and Metaverse news!
Image Source: davidoff205020/123RF