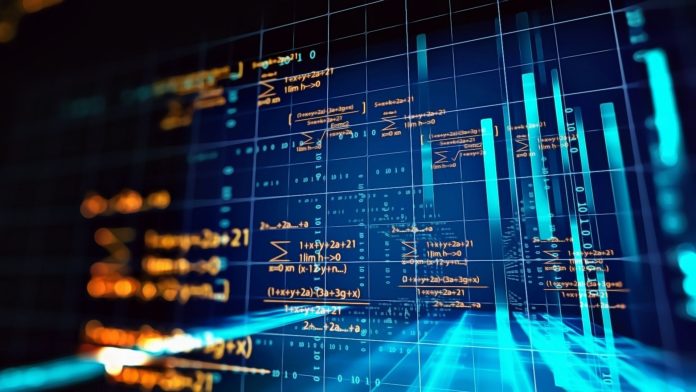 Zk-rollups, also known as zero-knowledge rollups, is a Layer 2 scaling solution that enables blockchains to validate transactions more quickly while simultaneously guaranteeing that gas costs are kept to a minimum. Because it uses a distinct Layer 2 of the blockchain, it enables speedier transactions. One of the problems the next Ethereum merge seeks to address is the need for quicker and more affordable transactions.
Rollups Tokens generally have a growing total market capitalization of around $1,095,277,866 and a total trading volume of about $91,193,611. The list below is sorted by the market cap of each token, from lowest to highest.
Cartesi (CTSI)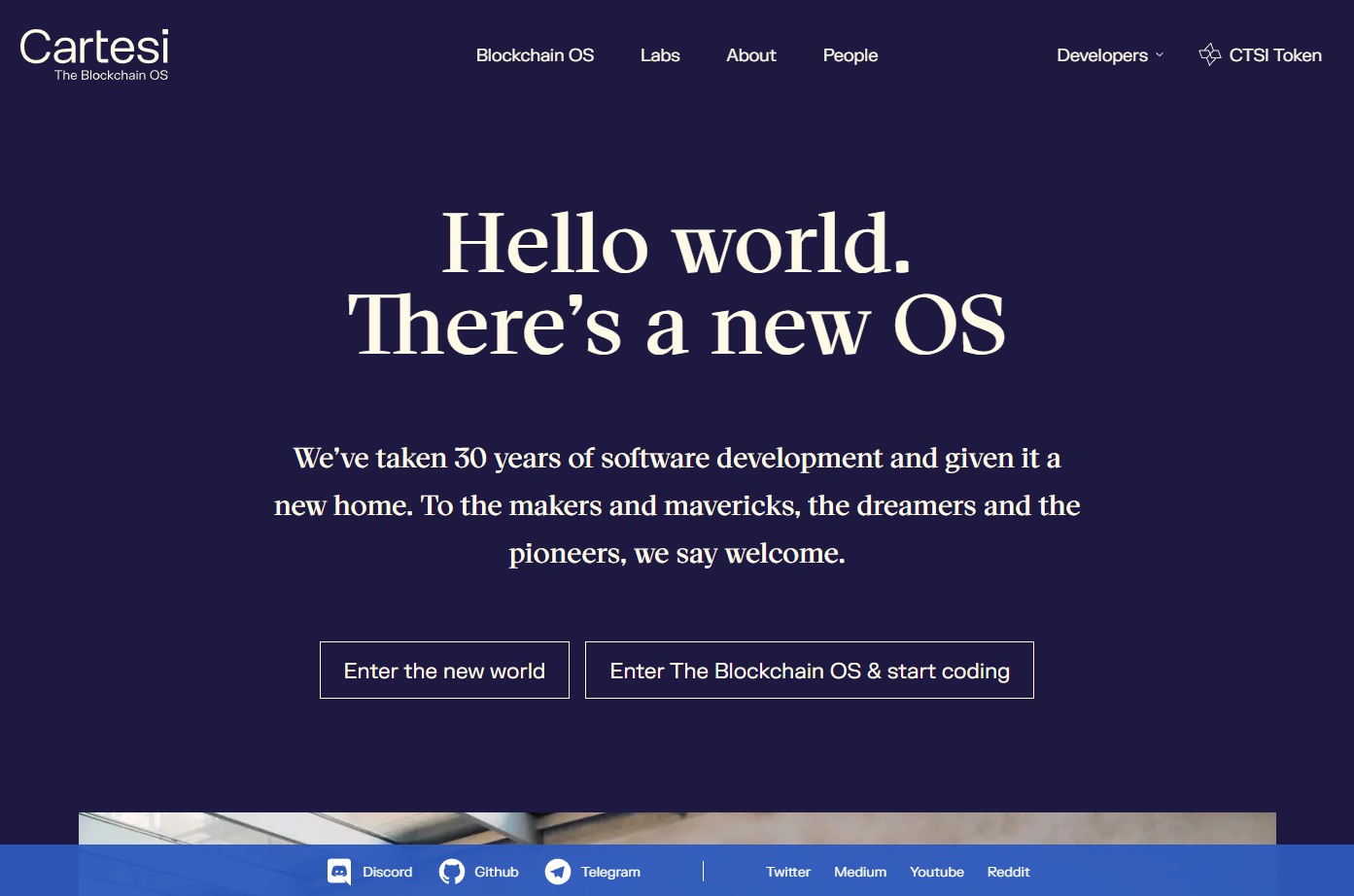 Unit Price: $0.1377
Market Cap: $83,524,110
Distinct Features: The first blockchain operating system, Cartesi, enables programmers to create decentralized logic using Linux and common programming languages while maintaining the privacy and security of blockchains.
Cartesi boasts the first blockchain operating system. Cartesi provides an over 10,000x increase in computational scalability for blockchain, according to the website. Decentralized apps that would otherwise be impossible on layer 1 are now possible thanks to the Blockchain OS.
Cartesi gives conventional apps the same level of security assurance that the underlying blockchain has provided.
It supports all EVM chains, including Ethereum, BNB Chain, Avalanche, Polygon, etc., and is independent of the blockchain.
The Blockchain OS protects privacy on your applications, from games where users hide their data to business applications that use sensitive data.
$CTSI has a 24-hour trading volume of $6,965,585; trading live on top cryptocurrency exchanges such as Binance, BingX, Bybit, MEXC, and CoinTiger.
Nervos Network (CKB)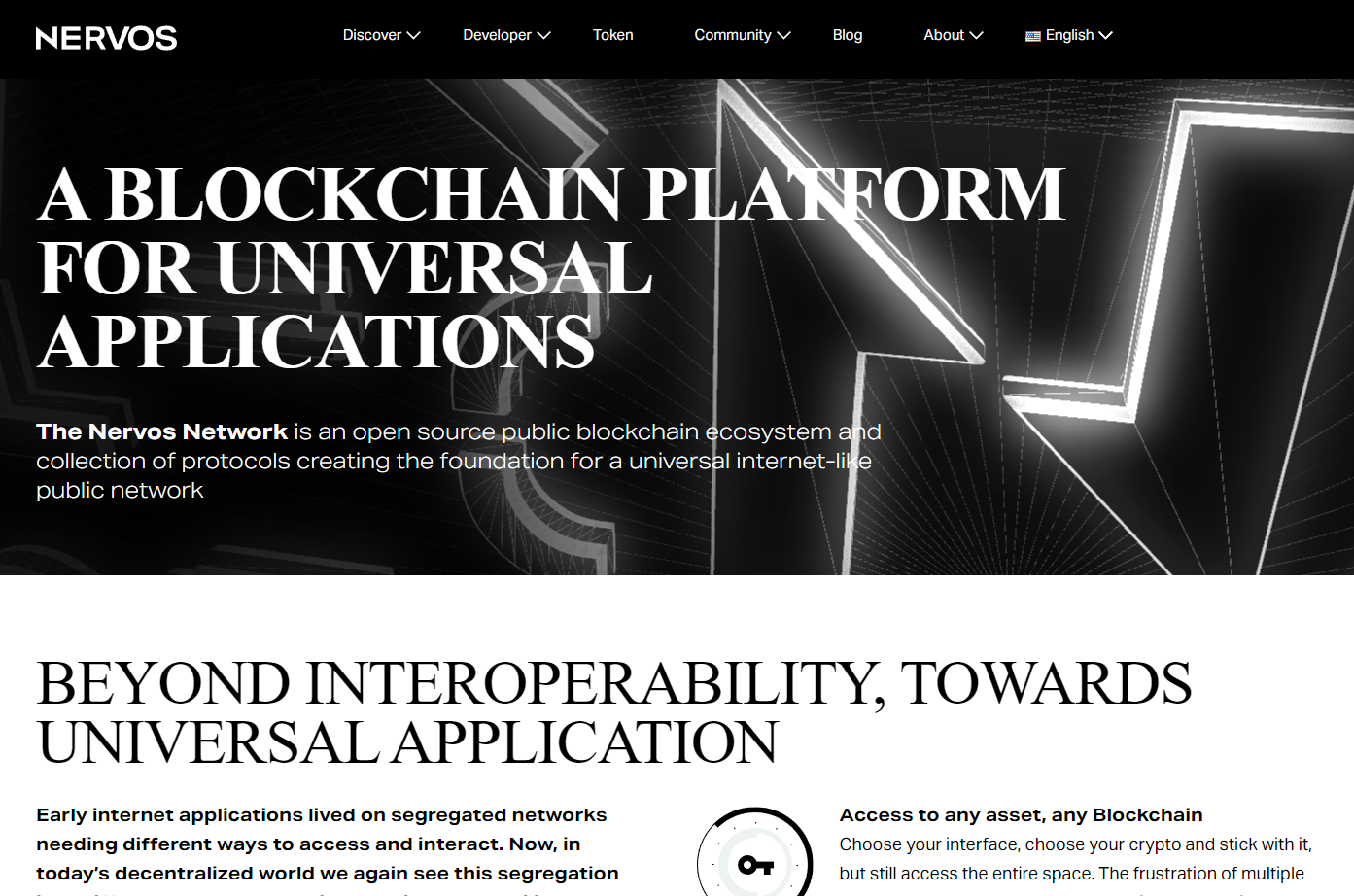 Unit Price: $0.003853
Market Cap: $128,590,435
Distinct Features: According to reports, it enables layer 2 scalabilities and smart contracts and lets any crypto-asset be kept with the security, immutability, and permissionlessness of Bitcoin.
As described on the website, The Nervos Network is an open-source, public blockchain ecosystem and collection of protocols creating the foundation for a universal internet-like public network.
Early internet applications operated on separate networks and required unique access and communication methods. We are seeing this segregation into various ecosystems with poor interoperability once more in today's decentralized world.
By providing a collection of incorporated solutions that enable the developer to create Universal Apps, The Nervos Network addresses this issue.
The Nervos Network offers unmatched user reach and acceptance and makes blockchain applications ubiquitous. Decentralized and environmentally friendly, Nervos is on a mission to advance blockchain technology for you.
$CKB has a 24-hour trading volume of $1,153,790 and trades live on top cryptocurrency exchanges like Binance, Bybit, MEXC, CoinW, and CoinTiger.
MetisDAO (METIS)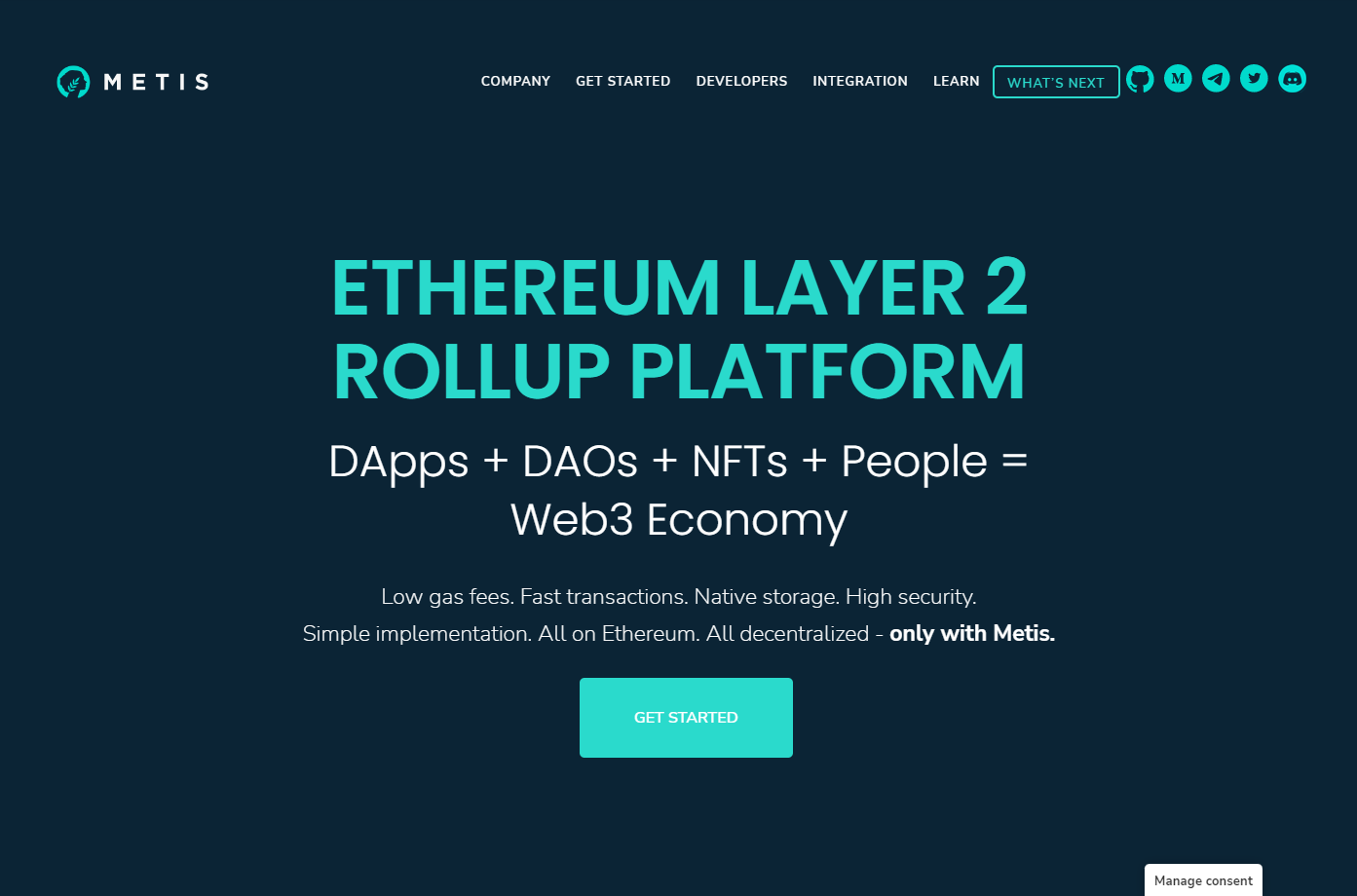 Unit Price: $31.11
Market Cap: $136,487,757
Distinct Features: Metis wants to make creating DApps and DACs on its platform simple for complete blockchain amateurs to get by in a few minutes.
Metis is a decentralized economy platform that makes it simple and scalable to launch, operate, and expand any decentralized app, business, or community on the blockchain. According to information from the website, the platform also hastens people's adoption of blockchain for Web 3.0's open, equitable, and decentralized commerce.
It also develops a user-friendly technical and organizational platform that will enable blockchain and empower people's personal and professional lives.
Metis can be integrated into any existing website/app/business/platform without the need to move or change any of the user's code. As a layer 2 solution, Metis is also compatible with Ethereum EVM and Ethereum Layer 1.
$METIS has a 24-hour trading volume of $13,503,475 and trades live on top cryptocurrency exchanges such as OKX, BingX, MEXC, Phemex, and Bitget.

Immutable X (IMX)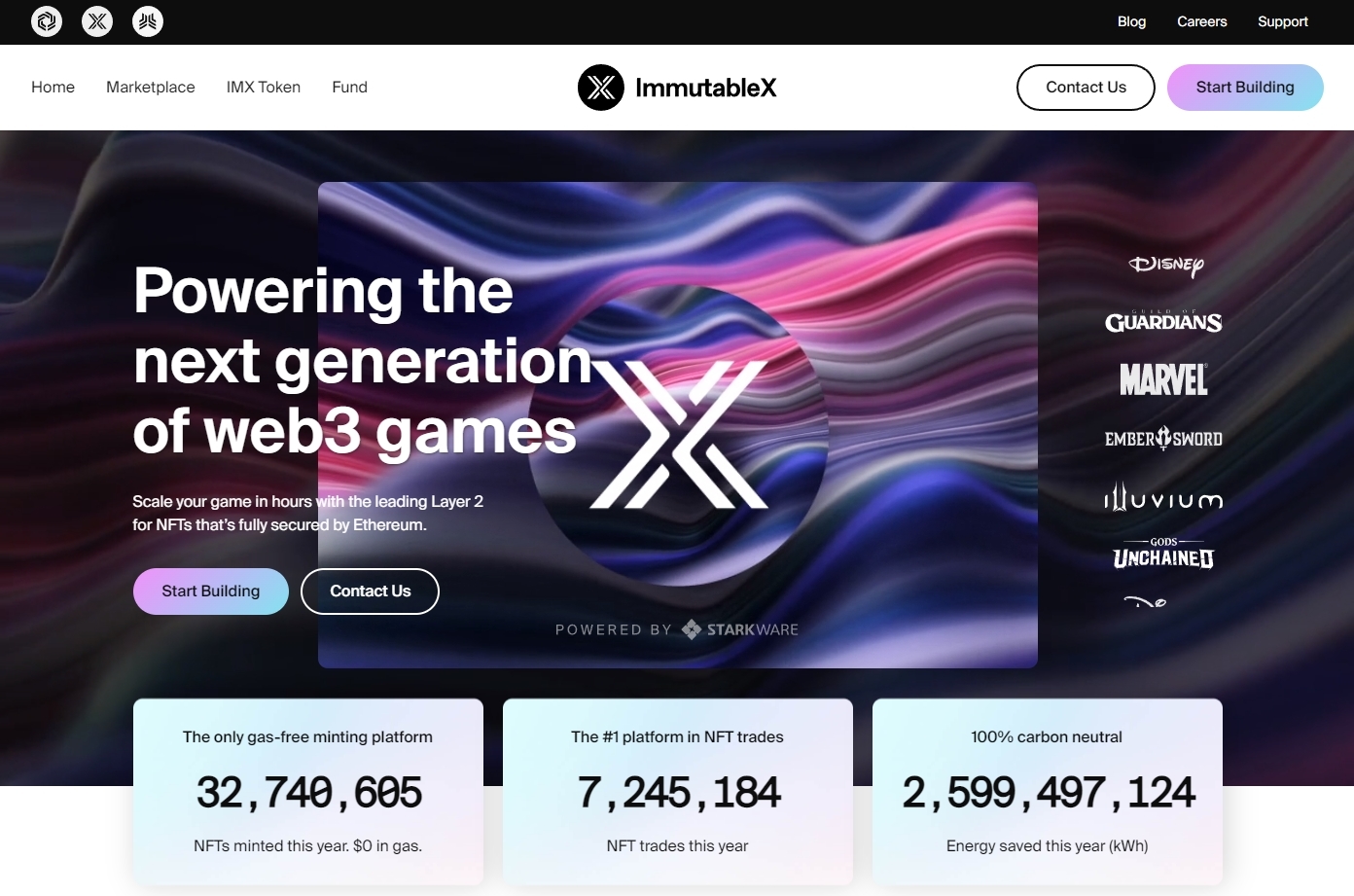 Unit Price: $0.821
Market Cap: $193,310,320
Distinct Features: One advantage of Immutable X is that it is one of the first layer-two systems to use zk-rollups and concentrate on NFTs. 
According to the website, Immutable X is the leading layer 2 scaling solution on Ethereum, powering the next generation of web3 games. Immutable X automatically distributes each asset you list to several markets. Immutable X supports up to 9,000 transactions per second with no gas costs when you mint, transfer, or trade.
Through Immutable X, a market-leading NFT minting and trading platform, and Immutable Studios, an NFT game creation company, Immutable is expanding the NFT industry.
You may easily and quickly develop your following NFT product because of the Ethereum-grade security, no gas fees, and user-friendly APIs this platform provides. The Immutable X Marketplace is where you can see all the newest and most fascinating NFT projects.
$IMX has a 24-hour trading volume of $19,067,669 and trades live on top cryptocurrency exchanges such as OKX, BTCEX, BingX, and Bybit.
Loopring (LRC)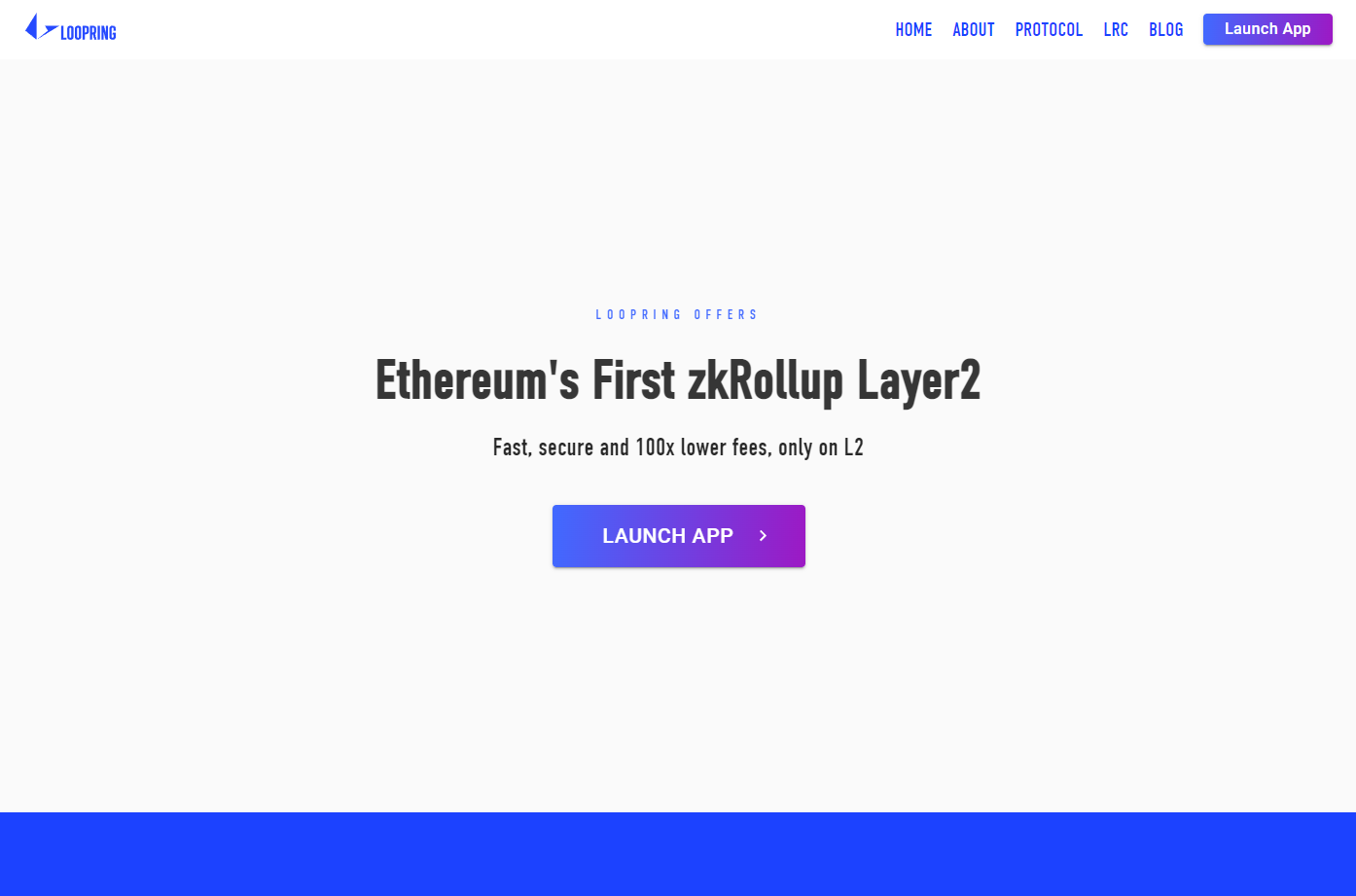 Unit Price: $0.3553
Market Cap:  $471,007,383
Distinct Features: The fundamental idea behind Loopring is to merge components from centralized and decentralized bitcoin exchanges to produce a protocol that will use their distinct benefits and do away with inefficiencies.
Loopring is a zkRollup layer2. According to the website, it allows for high-throughput, low-cost trading and payment on Ethereum.
A non-custodial, audited, and open-sourced exchange and payment system is called Loopring. In the Loopring ecosystem, no one has to have faith in others. zkRollup ensures that customers always have control over their funds and offers security guarantees at 100% Ethereum level.
By batch-processing tens of thousands of requests off-chain and ensuring their accurate execution through ZKPs, Loopring provides highly scalable decentralized exchanges and payments. The bottleneck is no longer Ethereum's performance.
Most of Loopring's operations, such as trade and transfer settlement, are carried out outside the Ethereum blockchain. As a result, gas consumption and total transaction costs are drastically reduced to tiny fractions of equivalent on-chain costs.

$LRC has a 24-hour trading volume of $42,219,238 and trades on top cryptocurrency exchanges such as Binance, OKX, BTCEX, BingX, and MEXC.
Disclosure: This is not trading or investment advice. Always do your research before buying any cryptocurrency or investing in any services.
Follow us on Twitter @nulltxnews to stay updated with the latest Crypto, NFT, AI, Cybersecurity, Distributed Computing, and Metaverse news!
Image Source: monsitj/123RF // Image Effects by Colorcinch