Kommunitas is a Polygon-based decentralized, tier-less crypto launchpad that connects the entire world to the most significant blockchain and cryptocurrency projects described by the website.
The answer for multi-chain projects is what Kommunitas provides. We will dive further into a few of Kommunitas's favorite projects from many blockchains today, including Polygon, BSC, Ethereum, Avalanche, Solana, and more.
Kommunitas Launchpad Token's total market capitalization is at $5,201,361, implying it still has a massive room for expansion once adoption kicks in. Also, its total trading volume is at $7,009,317.
Note: This List is sorted by market capitalization from lowest to highest.
Affyn (FYN)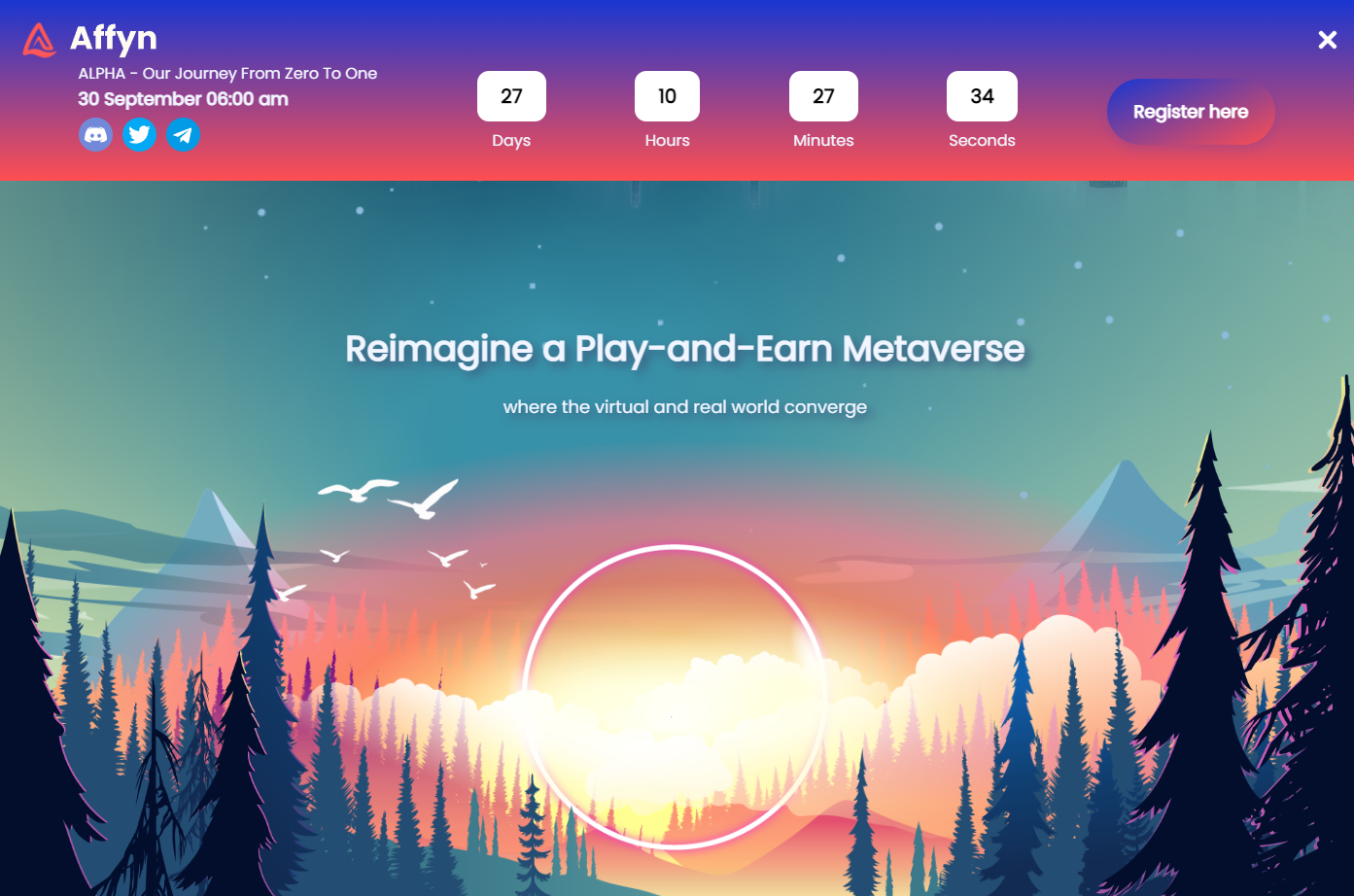 Unit Price: $0.05313
Market Cap: Self-reported ($10,827,289)
Distinct Features: a Play-and-Earn Metaverse that doesn't charge gamers anything to start playing and making money. Users that get FYN do not need to exchange them for FIAT money to use them in the real world. When people pay with Affyn, they receive unique privileges and advantages.
Affyn is a Singapore-based firm developing a blockchain-powered Metaverse project featuring a mobile game that is free to play and pay to play. Affyn combines the entertaining aspect of gaming with blockchain technology, such as the utility of NFTs and their official currency, FYN token, by entirely using geolocation functionality and AR mechanics.
The official blockchain utility token is called the FYN token. A closed-loop economy is created when players' earned tokens can be used in both the virtual and actual worlds.
In the game, players can use FYN tokens to lease or buy real estate, buy and trade NFTs, and participate in various activities. In the real world, FYN tokens can be used to make travel, shopping, and leisure transactions.
$FYN has a 24-hour trading volume of $422,804, trading on some top cryptocurrency exchanges such as Bitrue, BitMart, and QuickSwap.
ShoeFy (SHOE)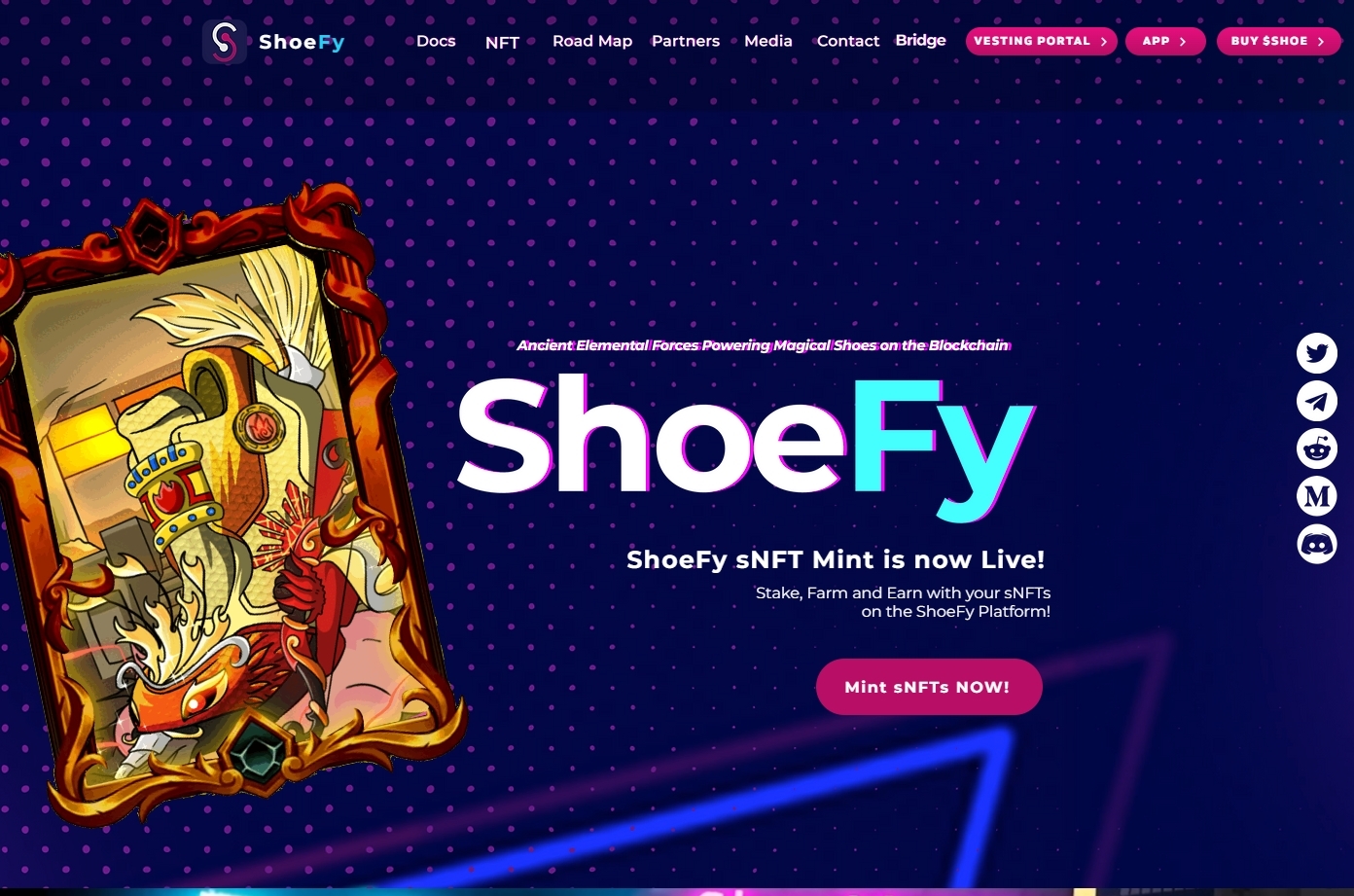 Unit Price: $0.005129
Market Cap: $66,742.15
Distinct Features: The long-term goal of ShoeFy is to innovate and develop over time. With its distinctive digital kicks, ShoeFy will tap into various gaming ecosystems, collectibles, and metaverse presence.
A cutting-edge decentralized network called ShoeFy combines fungible tokens (FT) with non-fungible tokens (NFT). The concept is a futuristic NFT that uses advanced DeFi techniques to enhance profits.
By incorporating both farming and staking to create passive income, ShoeFy can maximize the NFT's potential. The native fungible token $SHOE (ERC-20) and the on-chain generated sNFTs (ERC-721) are the two tokens that comprise ShoeFy.
Every NFT on the platform is a distinctive, algorithmically programmed digital shoe. To earn passive revenue through $SHOE tokens, users can stake their sNFTs on the platform. On the ShoeFy platform, users can stake their $SHOE tokens to farm several categories of sNFTs using the NFT farming tool.
$SHOE has a 24-hour trading volume of $9,783.52, trading on top cryptocurrency exchanges like Gate.io, PancakeSwap (V2), and Uniswap (V2).
SolChicks Token (CHICKS)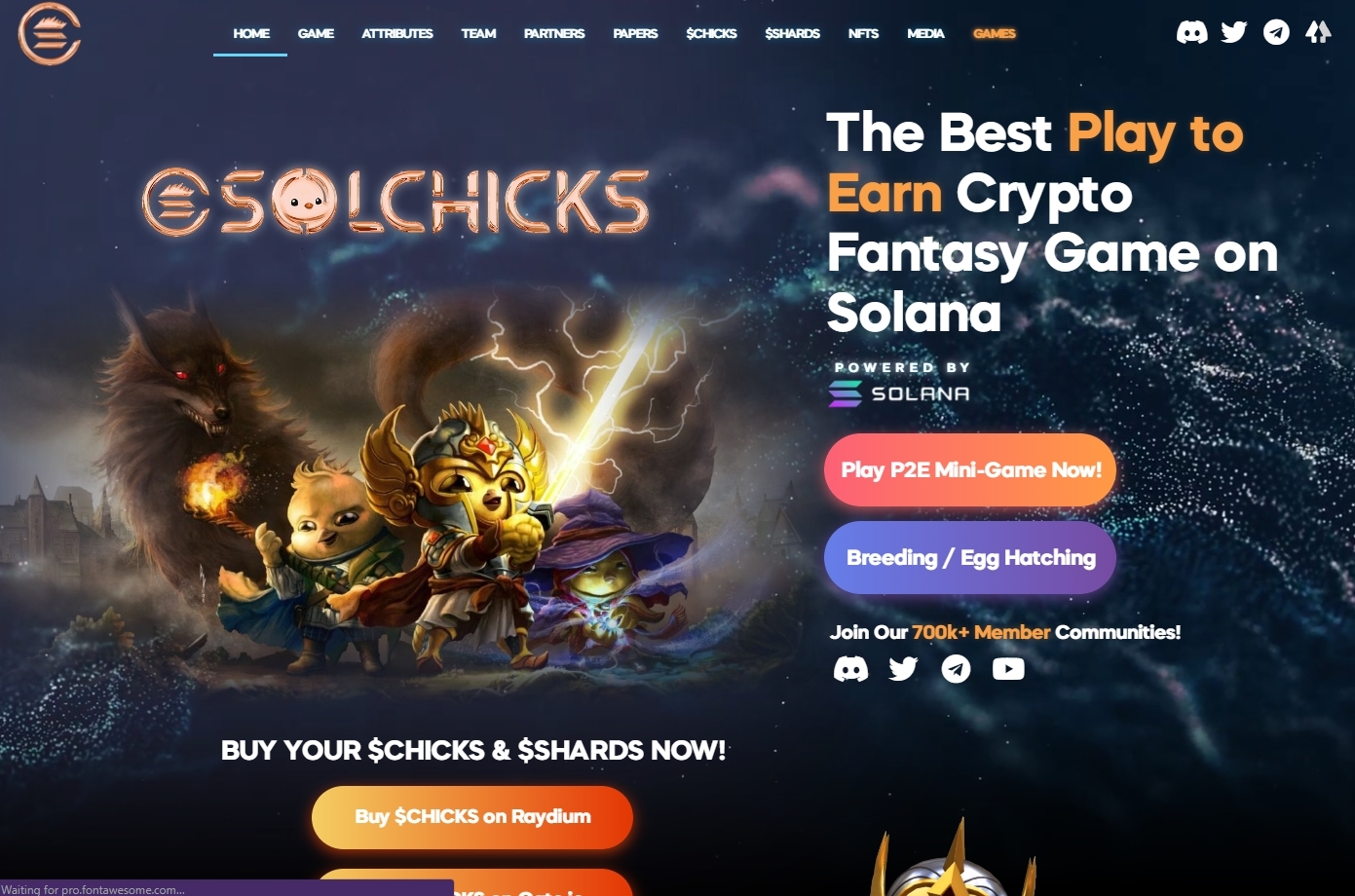 Unit Price: $0.002211
Market Cap: $1,412,006
Distinct Features: The goal of SolChicks is to be the top NFT PvP and P2E fantasy game ecosystem on the Solana blockchain.
The largest and fastest-growing play-to-earn multiplayer role-playing game (MMORPG) in the Solana ecosystem is called SolChicks.
According to the website, SolChicks is defined as one of the best Play To Earn crypto games with exceptional PvP gaming. They based the design of their blockchain game on the endearing SolChick NFT trinkets, which players can combine to create characters in a special gaming metaverse.
One of the most groundbreaking NFT Play to Earn games is SolChicks. Participants will be compensated for their time and dedication to the cryptocurrency game in this innovative, disruptive gaming paradigm. SolChicks is a play to earn crypto and PvP games.
$CHICKS has a 24-hour trading volume of $112,209, trading on top cryptocurrency exchanges such as MEXC, Gate.io, DigiFinex, BitMart, and ZT.

AgeOfGods (AOG)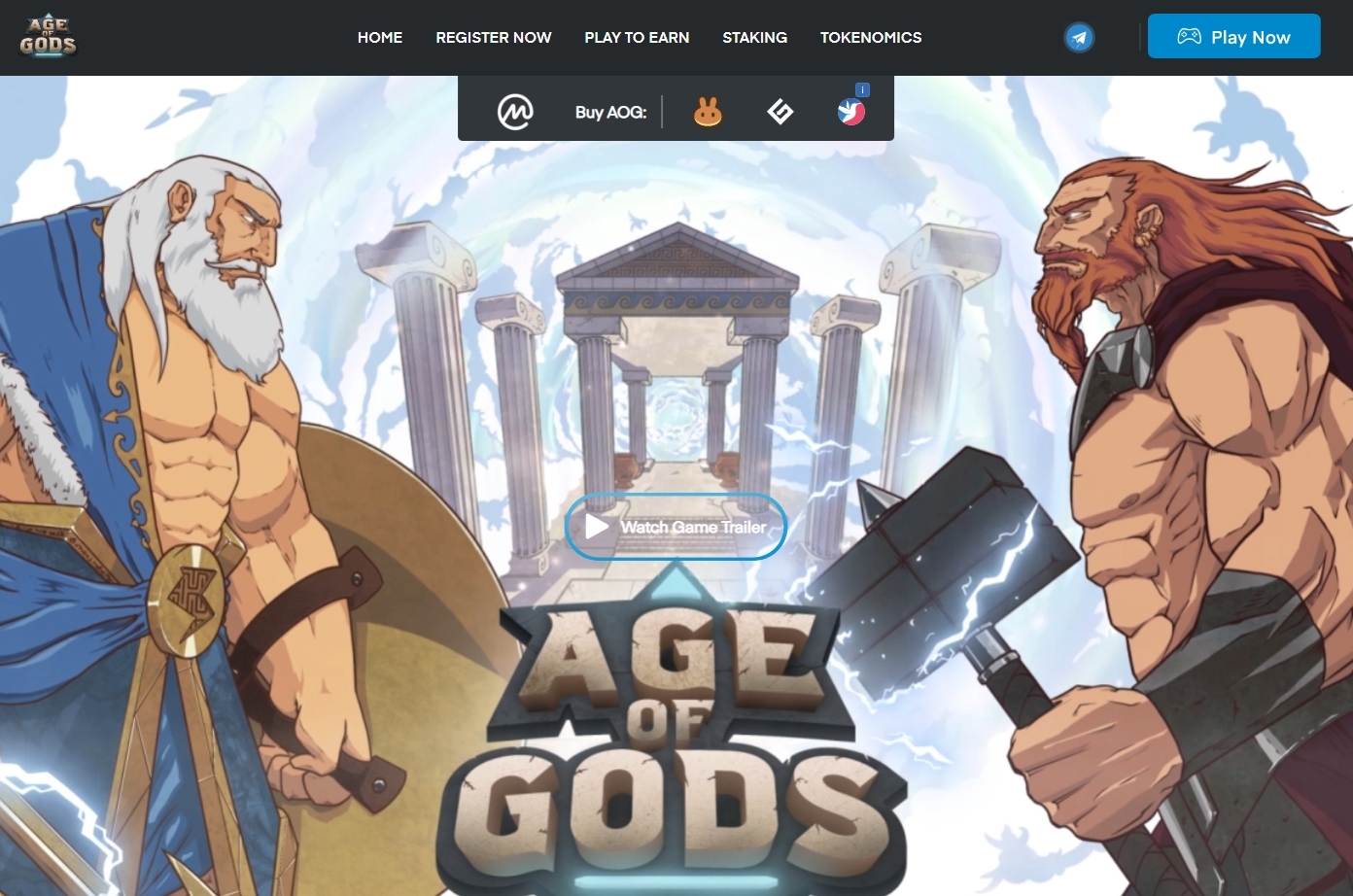 Unit Price: $0.03016
Market Cap: $1,534,160
Distinct Features: AgeOfGods has its decentralized marketplace, where users can trade NFTs with AOG tokens.
You can play AgeOfGods, a top-notch game created by Juego Game Studios, and gain tokens while doing so.
You can start a guild or join one on the platform, where you gain experience and level up through challenges. Users can acquire gear, climb the arena ladder and engage in PVP combat. Also, users can participate in international PVP tournaments and win prizes that can be exchanged for tokens.
The AgeOfGods token will appreciate in value since 100% of the revenue streams will be used to buy back tokens from the market, reducing the overall circulating supply.
TAOG NFTs are up for trading on Binance NFT, Galler, and their platform's marketplace. A portion of the royalty fee from each trade will be used to repurchase AOG in a special wallet.
$AOG has a 24-hour trading volume of $3,742,760, trading on top cryptocurrency exchanges such as CoinTiger, Gate.io, PancakeSwap (V2), Bilaxy, and Biswap.
MetagamZ (METAG)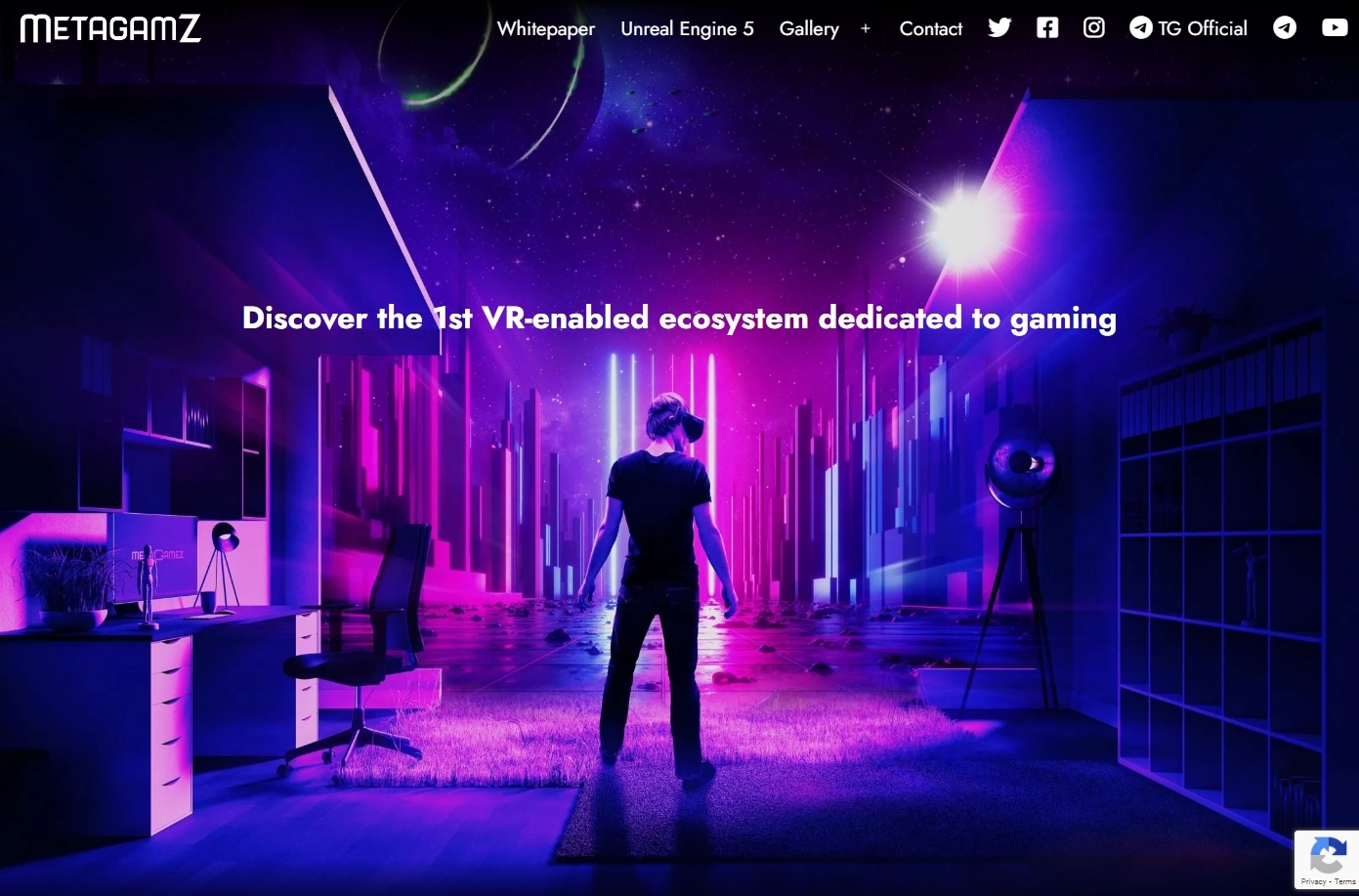 Unit Price: $0.0002175
Market Cap: $2,181,351
Distinct Features: In the metaverse, gamers can participate in their favorite games and receive rewards and assets (NFTs), while investors and token holders profit from virtual land ownership, leasing, and advertising.
A "Metaverse of Games," or MetagamZ, is an immersive virtual world where game creators can create and publish games with various value-added DeFi features that boost value for the community by making it more decentralized, open, and user-experience-focused.
With the aid of the MetagamZ platform, small, medium, and large game publishing companies can publish their games and transform classic online games into crypto games. With the confidence and transparency provided by the MetagamZ umbrella, players may find and enjoy the most exciting and worthwhile games.
In the MetagamZ metaverse, players can enter buildings to watch and interact with specific VR experiences before launching into the games of their choice.

$METAG has a 24-hour trading volume of $15,509.44, trading on top cryptocurrency exchanges such as Gate.io and TraderJoe.
Disclosure: This is not trading or investment advice. Always do your research before buying any cryptocurrency or investing in any services.
Follow us on Twitter @nulltxnews to stay updated with the latest Crypto, NFT, AI, Cybersecurity, Distributed Computing, and Metaverse news!