A lot of cryptocurrencies tend to thrive when they get listed on one of the major cryptocurrency exchanges. For altcoins and ERC20 tokens, getting a listing on Binance can make a lot of difference. Not all currencies will succeed in this regard, unfortunately. The following coins, ranked by descending trading volume are not seeing much success despite being listed on Binance.
#6 Bitcoin Diamond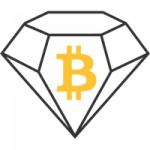 Once touted as yet another fork of the world's leading cryptocurrency, it appears a lot of initial momentum surrounding Bitcoin Diamond has dropped down as of late. That is not entirely surprising, as it never had the large-scale backing of Bitcoin Cash or even Bitcoin Gold. It is also one of Binance's least popular BTC trading pairs, as it currently ranks in 253rd place with under $65,000 worth of volume.
#5 Blox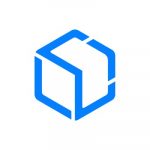 Although this project is not as well known among cryptocurrency enthusiasts, Blox is designed to be a mobile or web app which helps users keep their assets in sync. The project can support exchanges, web wallets, and so forth, to give users a good overview of their total holdings. Sadly, its native CDT token is not in high demand on Binance, as its volume struggles to surpass $61,000 right now.
#4 iExec RLC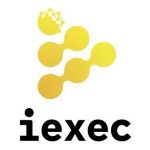 There was a time when a lot of people were excited about the competition between decentralized computing platforms. iExec RLC still has its role to play in this regard, but interest in the native RLC token is diminishing, at least on the Binance exchange. With a daily volume of over $60,000, this currency is struggling for traction. Turning the ship around will not be easy in this regard.
#3 Monetha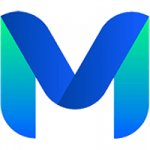 Another touted project in the world of cryptocurrency, Monetha is still actively developed to this very day. Despite its focus on improving online marketplace deals, the native token does not appear to be in much demand at this time. With its volume of under $55,000, the native token faces a bit of a struggle during these crucial times in cryptocurrency history.
#2 Bancor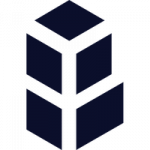 Everyone knew Bancor would get listed on Binance, as it was one of the more successful ICOs to date. Even so, getting listed on this prominent altcoin exchange has not resulted in the traction BNT holders were hoping for, as its current volume is one of the worst on Binance altogether. Surpassing $50,000 in daily volume happens on a good day, but as of right now, it seems too steep of a hill to climb.
#1 Iconomi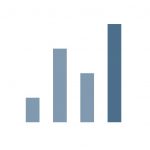 The Iconomi project has a lot of potential, yet getting people excited about it has proven to be an ongoing issue. Connecting consumers to the distributed economy is a viable business model, yet it seems people are not too excited about using the project's native currency to do so. This results in a current Binance trading volume of just over $37,000, which is definitely disappointing.
Image(s): Shutterstock.com