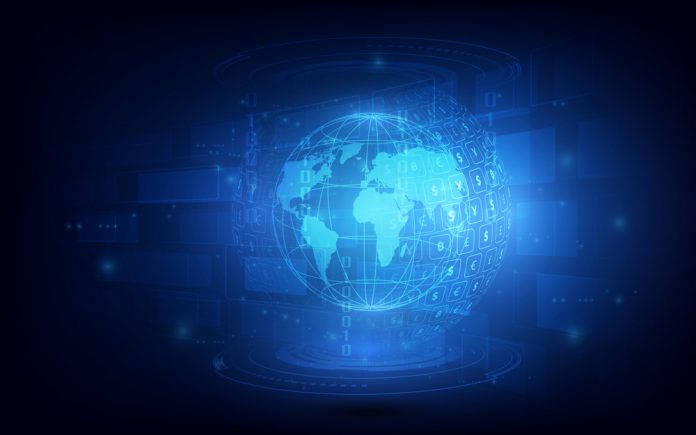 It would appear that blockchain technology is slowly making inroads in the world of remittances and money transfers. Numerous companies are exploring this technology as we speak, even though there are still only a handful of service providers officially running their services on a blockchain. The following companies, listed alphabetically, have contributed to this industry over the years.
1. Align Commerce
The US-based company formerly known as Align Commerce is a big proponent of blockchain technology in the world of international payments. More specifically, its platform and service primarily focus on businesses and payment platforms which send and receive money in local currency through a single interface. Using blockchain technology will help speed up the process of settlement and reduce overhead costs to a bare minimum. The company is currently known as Veem, although its reliance on blockchain still appears to be in place.
2. CoinPip
Singapore-based CoinPip began focusing on cryptocurrency and blockchain technology some time ago. Its new remittance service uses blockchain technology to improve remittance flows to countries such as China, the Philippines, and India, among others. All one needs in order to send money is the recipient's email address, rather than most of their personal information.
3. Coins.ph
Perhaps one of the first companies to incorporate both cryptocurrency and blockchain into its remittance service, Coins.ph has been very successful since 2014. Its mobile remittance solution is supported by many banks and payment processors across the Philippines. For the user, it is a very convenient and cheap solution, and its built-in Bitcoin ATM support is rather convenient.
4. Romit
Formerly known as Robocoin – the Bitcoin ATM manufacturer – Romit was a remittance software solution using blockchain technology to offer cheap and instant transfers of cash. Customers did not even need to deal with Bitcoin themselves unless they specifically wanted to. Those who steered away from Bitcoin itself could still benefit from all of the advantages this cryptocurrency has to offer without realizing it. Sadly, Romit has ceased to be, although no one knows why.
5. TransferB
Most people have no idea TransferB even existed, let alone how it used Bitcoin's blockchain. Its objective was to make global payments faster and cheaper, and remove middlemen from the equation as much as possible. Its flat fee of 2% may seem high, but it was vastly cheaper compared to most other traditional service providers. Sadly, it appears this service is no longer operational at this time.
6. Volabit
In Mexico, Bitcoin remittances will play a growing role of importance if President Trump gets his wish in terms of building a wall and ending remittances to Mexico altogether. Volabit is using Bitcoin through its Coinnect money transfer service, which currently operates in Mexico and Argentina. Though only a minor project at this stage, it has a lot of potential.
Image(s): Shutterstock.com