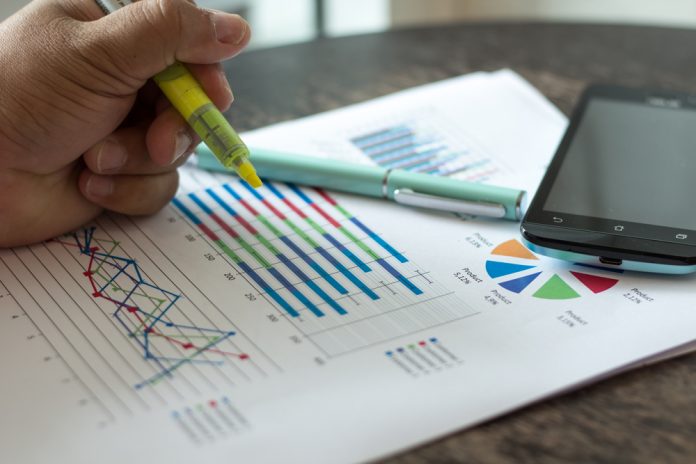 Bitcoin is no longer the only steady choice for cryptocurrency users. A dozen altcoins have shown themselves stable and reliable when the market goes red. But even after conducting a detailed study of the top altcoins like Ethereum, Litecoin, Dogecoin, Tether and Dash, how does one buy and store them safely? Managing several digital currencies can be a challenging experience, and this article is designed to help you out. 
If you want to try out a new coin or just keep all your various crypto in one place, you'll definitely need a multicoin wallet. You can use this article as a list of the handiest custodial wallets to keep an eye on in 2020 to guide you as you take your first steps in this space.
Custodial or non-custodial? 
Crypto beginners making their first steps in this space find this question really confusing. The difference is simple: custodial (also called centralized or hosted) wallets are third parties that have control over users' coins, while noncustodial wallets provide users with their own private keys. The question arises as to why let anyone get hold of your private info. That is why the crypto sphere is generally suspicious of custodial wallets. 
The biggest advantage of hosted wallets is that they can help crypto newbies avoid some typical problems. Imagine you've lost your phone, forgotten your private keys or made a mistake with a Bitcoin address when making a transfer. Custodial wallet support services can get you out of trouble in some cases by resetting your password or re-opening access to your funds with the help of a backup phrase. While non-custodial wallets simply won't be able to help, and your crypto will vanish into thin air with a stolen phone, a forgotten password or a wrong wallet address. 
Nevertheless, it's worth mentioning the risks of losing money or getting your funds frozen due to the actions of a third party. That is why it is crucial to do your research and choose your first wallet sensibly. 
Hosted Wallets for Your First Altcoins
These 5 hosted wallets have done a pretty good job of smoothing out all the technical complexities involved with altcoins for you. Using them you can make your first real inroads with altcoins. This article provides real-life analysis based on user reviews of custodial wallets. After reading it you will be aware of all the pros and cons of these 5 wallets so you can form your own opinion and choose between them.
This wallet claims to "grow and protect the crypto assets" of its users. 
Some of its features are:
Multi-signature,

2-factor authentication,

More than 30 coins and 500 tokens supported.
Cobo is unique as it's the first wallet in the world to support pooled staking for many projects (which nonetheless is not a selling point for crypto newbies).
Yet, there is no denying that there are some disappointing reviews regarding Tron. Cobo has apparently stopped several users who own TRX worth less than $30 from withdrawing their coins, which has resulted in hours of emails. Additionally, they only accept passports as a form of ID for full KYC. These kinds of things can really wear on someone's nerves.  
Freewallet is a family of wallets founded in 2016. In 2018, the company was listed as the third most popular wallet by NewsBTC, though its reputation has had its ups and downs throughout the years.   
People loyal to Freewallet's multicurrency wallet use it because it:
Is security-oriented with features including fingerprint login, 2FA, PIN code lock etc.

Supports more than 100 cryptocurrencies and tokens

.

 

Has cold storage and a built-in exchange.
What some users dislike is that Bitcoin is slightly more expensive when bought on Freewallet (about 0.5% higher than industry average). But, on the other hand, the free transactions within the Freewallet ecosystem make up for this disadvantage. 
As a rule, experienced crypto users tend not to go for hosted wallets, sticking to the rule "Not your keys, not your coins." But Freewallet, in general, is a good example of a simple and reputable altcoin wallet tailored to crypto beginners who want to buy, sell and store their crypto in one place. 
ETH is the king of altcoins, the number 2 coin of the crypto world. MetaMask wallet supports the Ethereum blockchain and enables users to store, send and receive assets like ETH, USDT, USDC and ERC20 tokens. The official website says: "Our mission is to make Ethereum as easy to use for as many people as possible." 
Many users find this altcoin wallet convenient due to the: 
3 web browsers it works with, including a Chrome extension, 

Ethereum and ERC20 transactions it accepts through regular websites,

Ease of connecting Ledger devices to the

MetaMask

platform.
The wallet is considered to be relatively safe, as there have been no major cases of hacking. On the other hand, phishing attacks are quite common here. Of course, being an online wallet, MetaMask is more subject to risk than wallets with cold storage. Also, the browser may collect information about when and how you use it, which could scare away some privacy-conscious users.
Apart from that, the wallet boasts a user-friendly interface and a cute 3D red fox mascot.
This hosted multicoin wallet is developed by the famous CoinSpot exchange, a member of the Australian Digital Commerce Association. This wallet has several benefits, for instance:

 It supports transactions with 50+ cryptocurrencies, 

 It offers transactions in AUD, which is convenient for Australians,

 It has integrated trading features.
Among the drawbacks, users name lack of multi-signature and unreasonably high exchange rates that go way above the listed 1% nominal fee, except for Bitcoin and Ethereum. 
In spite of the wide asset choice, with all things considered, CoinSpot works best for specific transactions on the Australian crypto market. 
You hardly see this online-wallet on top wallet lists as it is web-only. We decided to add it to our beginner guide, as the Holy Transaction team has stated that it "was designed for non-technical people".  
The benefits:
The wallet has the option of 2-factor authentication

It supports 11 networks including the main ones like Bitcoin, Litecoin, Dogecoin, Tether, Dash coin, etc. 
Among the drawbacks, users mention the fact that Holy Transaction doesn't support multi-signature. It also doesn't provide an exchange for USA customers. Plus some major coins like XMR have not been added yet. 
It is safe to say Holy Transaction will suit users looking for a wallet that works like a traditional bank with a number of currency options.
The Bottom Line
Custodial wallets can be a relief for first-time crypto users. The multicurrency wallet choice mainly depends on the individual user's requirements and the altcoins they intend to work with. There is no "one-size-fits-all" when it comes to crypto wallets. Our general recommendations would be:
Read plenty of wallet reviews before using the product.

Identify features that are key to you.

Make sure your experience is safe and enjoy your first steps in the world of crypto!
Image(s): Shutterstock.com