Cryptocurrency trading is undoubtedly the most exciting space for traders at the moment. The combination of volatility and lack of regulation means that traders can see incredible returns that simply are not attainable in other markets. However, because the market is still in its early, evolutionary stages, crypto traders have yet to master trading, and tend to employ simplistic strategies that, while successful, are leaving profits on the table.
Experts agree that cryptocurrency analysis tools are perhaps the easiest and most important way to capitalize on profits otherwise unrealized. There are several crypto analysis tools currently available, but they tend to fall short in offering users what they need to make the most out of their cryptocurrency trading. The near future, however, may yield promising results, as there are a few tools coming through the pipeline that could revolutionize how people trade for the better.
Here are our top 3 upcoming cryptocurrency analysis tools:
#1: RoninAi
RoninAi is an upcoming SaaS crypto trading tool set to launch later this summer. It utilizes the power of Artificial Intelligence and Machine Learning to offer its users dynamic analysis on cryptocurrencies, allowing them to trade smart and capitalize on market growth and avoid market downswings. RoninAi uses its unique AI to analyze markets across several areas, including technical analysis, market trends, and social sentiment, the latter of which was recently proven to be a crucial determining factor of cryptocurrency prices in a study conducted by four academic institutions.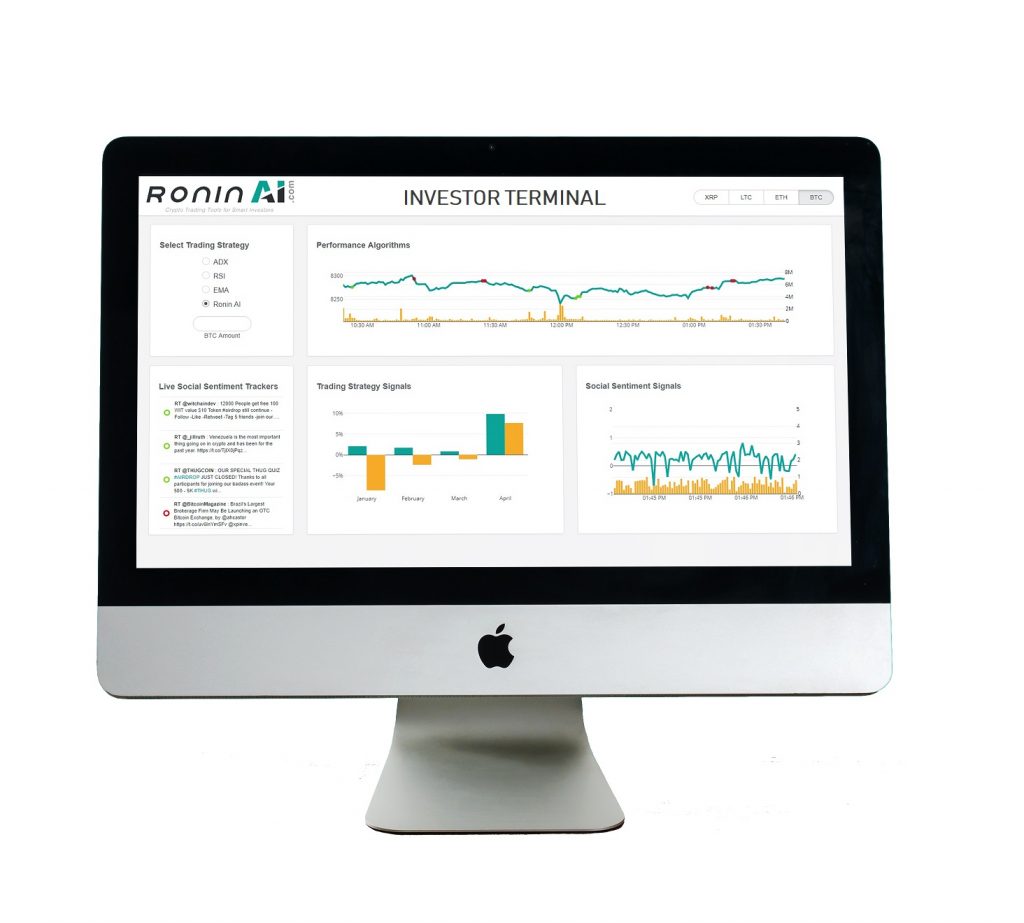 As more information is brought into the AI, the algorithms learn and evolve to give more accurate predictions and ensure better returns over time for users. Judging by an update found on their blog, the AI and ML elements of RoninAi appear to be closing in on the finished state and are likely to be more advanced and more powerful than any other AI crypto trading tool on the market currently. Unlike static algorithmic trading, this tool seems capable of adjusting to any market type.
The team has several members with strongly related PhDs and an excellent track record in the fields of finance and blockchain, so keep an eye on RoninAi when it launches soon.
#2: Santiment
Santiment, a completed and successful ICO, is a soon-to-be released cryptocurrency analysis tool that focuses on blending machine analysis with human analysis. It aims to better educate its users on how the crypto market operates and identify what drives it. SANbase is the platform they use for their data feeds and community insights, and their SAN token is what the platform runs on.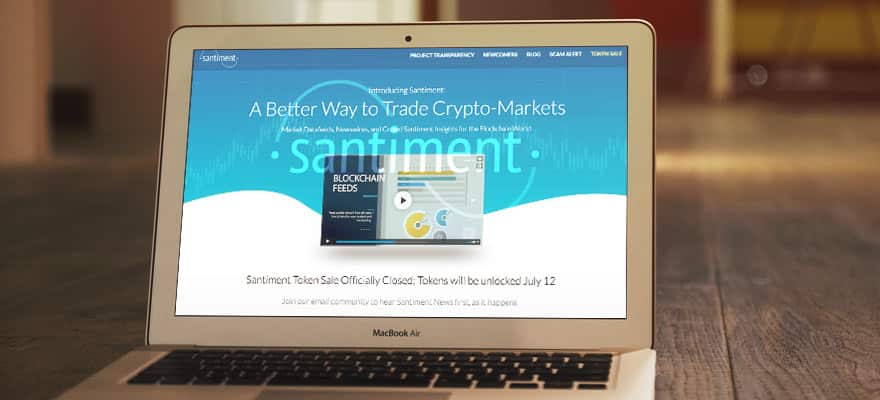 Santiment's real value add is its ability to help traders become more aware of whether a cryptocurrency is valued too high or too low on a given exchange, letting them capitalize on the fine margins where crypto traders make their money.
They have been releasing some information coming out of their closed beta, and it looks quite promising. One feature, a Telegram bot for trading signals, is a welcome sight for most traders, and is currently found at @SantiDemoBot on Telegram. SAN is available on Bitfinex, Liqui, OKeX, and HitBTC.
#3: Signals
Signals recently underwent a successful ICO that bodes well for their future. Signals describes their product as a "marketplace of data science powered signals for trading cryptocurrencies." The traditional stock market has evolved to a point where nearly all profits are found thanks to data science and analytical tools that boil down stocks to a pure numbers game. The cryptocurrency market hasn't quite hit that point yet, but Signals is looking to be a step in that direction.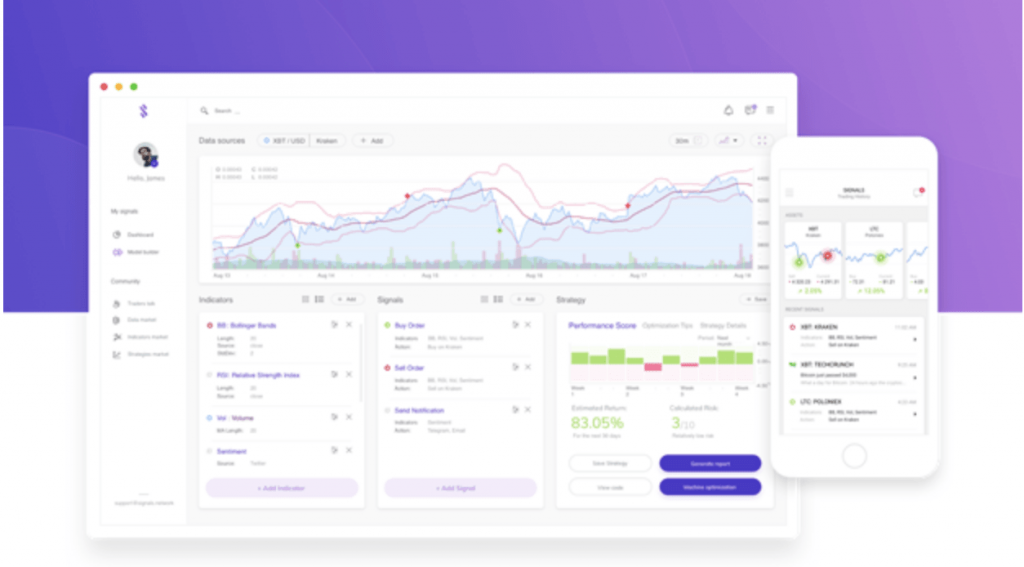 They hope to offer users, even those without much experience, the ability to sculpt their own algorithmic trading models and participate in the "playground for crypto traders." It too uses machine learning and artificial intelligence as tools to achieve better returns from crypto investing, but in order to make the most of Signals, users will have to actively participate in the platform.
Their alpha version was released recently and currently has over 19,000 users, which is a very promising number, and strongly indicates that Signals' full release could be widely adopted at launch.
The crypto world is evolving rapidly, and experts are in agreement that cryptocurrency analysis tools are crucial for success in the future. All three of these upcoming tools are incredibly promising and should be strongly considered by anyone looking to leverage the volatility in the crypto market to achieve outsized returns. Investors and traders should look to find a wide range of tools that support multiple strategies to get the most return from the crypto market.
Image(s): Shutterstock.com