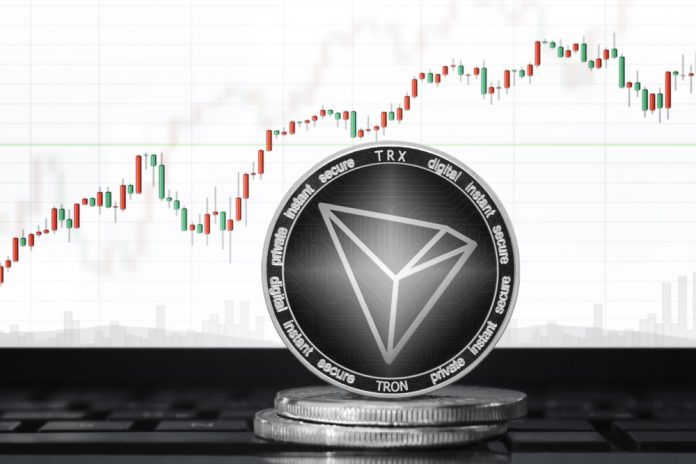 Interesting developments surrounding TRON continue to happen at an accelerated pace. Over the past few months, the project has gotten a lot of attention for multiple reasons. It now appears TRON is making its way to the forex market. A new partnership with Shift Markets will undoubtedly introduce some interesting changes moving forward.
Another Big Deal Involving TRON
One has to commend any cryptocurrency project which tries to extend its reach in a meaningful manner. While one would expect currencies such as Bitcoin and Ethereum to be in the limelight virtually every other week, there is a lot more to cryptocurrency than just these two projects. TRON, for example, is still relatively new, but it is evident the project is destined to go places, for better or worse.
Most recently, TRON signed a partnership with Shift Markets. For those unaware of what that latter entity is, it is a company specializing in helping launch FX brokers and cryptocurrency exchanges. The firm has a vast knowledge of the financial sector and a network of connections to back it up. As such, they can become a valuable partner for any cryptocurrency out there, although partnering with TRON will always remain somewhat of an odd choice.
Even so, there seems to be merit in this newly-inked partnership. TRON will be able to bridge the gap with traditional finance and perhaps even make inroads in the forex market. Although there is an existing connection between cryptocurrency and forex markets, it has never really grown into a full-fledged business venture.
If this partnership proves successful, TRON's liquidity will improve dramatically. More liquidity will bring positive attention to cryptocurrency markets in general. Over the past few months, there has been a massive decline in the overall cryptocurrency trading volume, although it remains to be seen how all of this will play out for TRON in the future. It is expected that a collection of nine brokers will provide exposure to TRON across a handful of countries during the first stage of this partnership.
While it remains unclear whether or not all this will result in any major short-term developments for TRON, the partnership can only be considered a good thing. When regulated exchanges begin offering cryptocurrency trading to their customers, an interesting situation is created. Shift Markets CEO Ian McAfee expects there to be more crossover between the FX and cryptocurrency markets in the future.
This is yet another intriguing development in the world of cryptocurrency. Although the year 2018 has been anything but positive for most cryptocurrencies so far, there is still plenty of time to turn things around. With partnerships like this one coming to fruition at such a critical time, it will be interesting to see how all markets evolve from here on out. Positive momentum is direly needed at this stage; that much is rather evident.
Image(s): Shutterstock.com