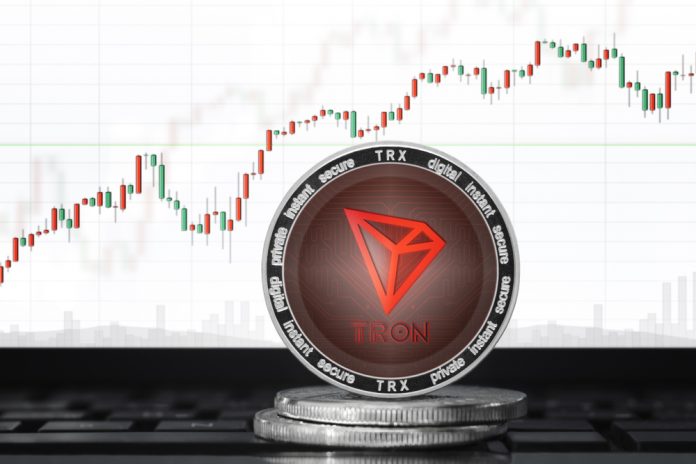 When it rains, it pours, even in the cryptocurrency industry. Bitcoin is raining down upon all other currencies and eroding their support levels in rather quick succession. Even the Tron price is under a lot of pressure right now, as its value has dipped below $0.022 again. Retaining the current price point in USD and BTC value will pose its own set of challenges, for obvious reasons.
Tron Price Trend Doesn't Look Promising
It is only normal all other markets lose value when Bitcoin starts losing value again. Why this is happening now, of all times, is difficult to explain. It seems Bitcoin does its own thing first and foremost, but it doesn't bode well for the alternative markets so far. When even Tron is bleeding value all over the place, everyone can see things are not looking too great. However, there is always a chance the markets will recover when people least expect it.
Over the past 24 hours, the Tron price has lost 5.7% in USD value and 3.3% in BTC value. These declines drive the price down to $0.021684, or 576 Satoshi. As long as the TRX/BTC trend remains in the red, it seems unlikely any form of recovery will materialize today. While the current Satoshi level is still rather solid, one has to keep in mind this can easily be driven down lower with a bit of extra trading volume.
Although the current TRX price doesn't effectively confirm it, things are still looking pretty good for Tron behind the scenes. Several users confirm there are now over 2 million Tron accounts on the network, which is a very big milestone for any project. The push to 5 million is still in full effect, although it may take a while until that particular level is reached.
⭐️ #Tron reaches 2 Million Accounts! ⭐️#TRX #BTT #TrustInSun #DecentralizeTheWeb #JustTheBeginning pic.twitter.com/BhWIuO6CKP

— TRON $TRX (@tronix_crypto) March 4, 2019
Traders are seemingly not too dismayed by this most recent price drop, even though it may force them to take profits a bit quicker than normal. Alitolgausta bought in at 550 Satoshi, which indicates this particular user is still in profit as of right now. It might not be the profit he or she was looking for at first, but any profit is more than welcome when involved in cryptocurrencies.  
#trx 570 sats döndü 😊 şimdilik. 570'den aldım mı Hayır! Alım emrini dün gece 550 satsa çektim. #btc https://t.co/d1HNHr2CTZ

— alitolgausta (@elifvealininba1) March 4, 2019
As has been the case for some time now, it appears there are a lot of interesting arbitrage opportunities involving various cryptocurrencies these days. Tron is no exception, as users can expect a profit of up to 1.54% for exploring price gaps between different crypto exchanges. Although these potential profits are not necessarily the most appealing, a bit of arbitrage a day can make people good money regardless.
#TRX
Buy at #Gate.io and sell at #Bitfinex. Ratio: 1.54%
Buy at #Gate.io and sell at #Sistemkoin. Ratio: 0.78%
Buy at #Binance and sell at #Sistemkoin. Ratio: 0.86%#bitcoin #arbitrage #arbitraj #arbingtool https://t.co/xiFUPzcOcC

— Arbing Tool (@ArbingTool) March 4, 2019
As no one knows why Bitcoin's value is plummeting once again, it is difficult to predict whether or not the momentum will turn around later today. It is certainly possible things will improve for Tron pretty soon, although that will mainly depend on Bitcoin first and foremost. With all of the promising developments behind the scenes of Tron, it seems unlikely the price can be kept down for an extended period of time.
---
Disclaimer: This is not trading or investment advice. The above article is for entertainment and education purposes only. Please do your own research before purchasing or investing into any cryptocurrency.
Image(s): Shutterstock.com