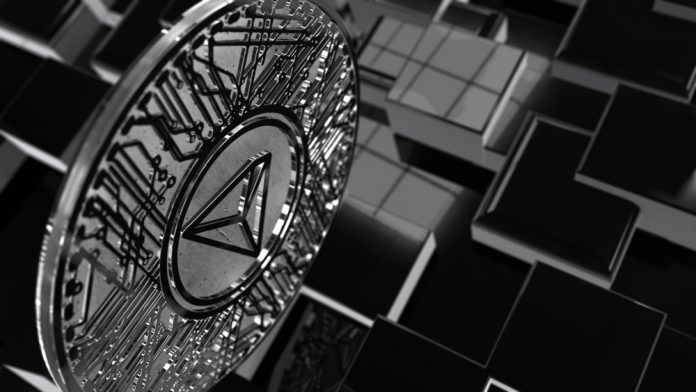 Some of the top cryptocurrency markets are going in the red once again. That usually does not bode well for the top altcoins, digital assets, and tokens alike. So far, TRON successfully bucks this trend, albeit it remains to be seen how long the momentum will remain in place this time around.
TRON Price Notes a Small Increase
It has been a very interesting year for TRON, even though the current price might not reflect the positive developments at this time. Two major milestones have been reached, as the developers successfully launched the main net, and Justin Sun acquired BitTorrent. Both developments pave the way for decentralizing the internet as people know it today, albeit there is still a lot of work to be done.
Perhaps the most interesting trend right now is how the TRON price is rising, despite the rest of the top markets going down in value. Albeit a 3% increase in USD and BTC value is not something to be overly excited about, there is still plenty of reason to keep an eye on this trend moving forward. If the momentum remains in place for a while, a TRX value of $0.025 becomes rather likely.
Depending on how one wants to look at TRON, it appears there are even more positive developments on the horizon. After successfully acquiring BitTorrent,  it seems the next step has been taken. uTorrent Web will help pave the way for future integration of TRX in the BitTorrent protocol. That can lead to some positive changes down the line.
µTorrent Web already surpassed 1,000,000 daily active users! This new product officially launched a month ago offers a #streaming and torrenting experience. You can download the #Windows version here https://t.co/Gs6XglgUrG
Mac version in the works, stay tuned 😉 https://t.co/UTiMH30G5r

— Justin Sun (@justinsuntron) October 4, 2018
Traders and speculators are turning rather bullish on TRX at this time. Cryptojawz envisions a very interesting few hours and days for TRON, although no actual price target has been shared with the public just yet. Anything is possible in the world of cryptocurrency, and predicting price targets is often a futile venture first and foremost.
#TRON B U L L I S H#bitcoin #btc #ethereum #eth #ripple #xrp #eos #stellar #xlm #vergefam #xvg #dogecoin #litecoin #ltc #cardano #ada #xmr #monero #iota #tron #crypto #cryptocurrency #binance #coinbase #bitmex #stocks #trading #trx pic.twitter.com/oWPGu1uZ11

— CryptoJawz (@CryptoJawz) October 5, 2018
Trader Space is also quite keen on TRX as of right now, as it appears some key technical indicators have been hit already. That usually paves the way for a strong extended uptrend, albeit the bearish pressure on Bitcoin may shake things up a bit in the coming hours. All currencies are reliant on Bitcoin first and foremost, and TRON is no exception in this regard.
Seems to be bright times ahead for $trx. Daily EMA 20/50 cross happened in #trxusdt. #tron #cryptos pic.twitter.com/2cUg6EJxXf

— Trader Space (@TraderSpace1) October 5, 2018
At this time, TRON's trading volume seems to indicate this uptrend will continue to materialize for the next few hours. At the same time, there will be sufficient market resistance to ensure things do not spiral out of control too quickly. Surpassing the $1.5bn figure in terms of market cap seems to be a matter of time, although staying above that level will prove challenging.
Image(s): Shutterstock.com