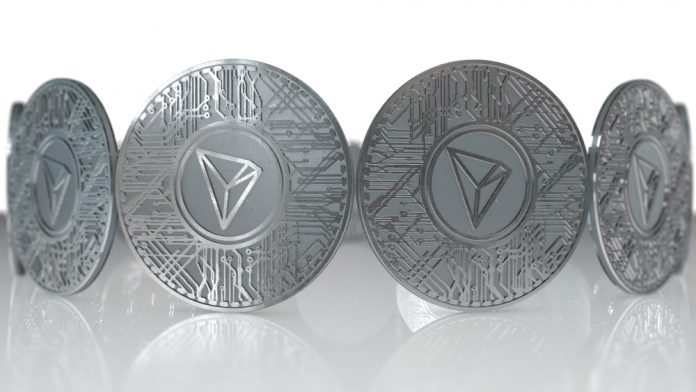 There is an abundance of bullish momentum affecting all of the cryptocurrency markets today. That is a very interesting development worth keeping an eye on in the near future. With Bitcoin popping off, it seems alternative markets follow suit pretty quickly. The Tron price still has some work to do first and foremost, but there isn't much to be concerned about in that regard.
Tron Price Momentum Lacks Real Conviction
It is not uncommon to see alternative markets struggle when Bitcoin is noting some rather big gains. Although it is usually a temporary a matter of time until things return to normal, one has to keep in mind Bitcoin dictates the pace for everything else. Tron is under a fair bit of pressure when it comes to the current Bitcoin trend, primarily because the TRX/BTC pressure is still firmly in place. That in itself will worry a lot of traders and speculators, but it is also to be expected.
To put this in perspective, the Tron price itself is up by 1.32%, which will keep a lot of people very happy. A value of $0.025281 is more than respectable in this regard. However, the worrisome development is how TRX/BTC continues to decline in value at an alarming rate. Ever since the 600 Satoshi level was breached, it didn't take long for this ratio to keep drifting lower. Today, it sits at 457 Satoshi, and may go even lower before the day is over. That in itself is a bit worrisome, although there may be some changes when people least expect it.
Despite the price woes, there are plenty of developments happening within the Tron ecosystem. First of all, the Tron block height surpassed 8.6 million earlier today. Given the ongoing growth of Tron and how the dApps boost overall transaction numbers as well, things are getting very interesting in that regard. It is also a sign of overall ecosystem growth, which will be of great interest to long-term Tron investors and holders.
According to the latest data from #TRONSCAN, block height of TRON has exceeded 8.6 million on April 23. TRON ecosystem has developed rapidly and continues to make efforts to build the #decentralized internet. #TRON $TRX @Tronfoundation @justinsuntron pic.twitter.com/MMdO1fQwGa

— TRONSCAN (@TRONSCAN_ORG) April 23, 2019
A recent message by the Tron Foundation is also getting a bit of attention. More specifically, it would appear a recent Meetup involving the Tron USDT launch has been well received by the San Francisco crowd. No one will deny Tron has been doing a lot of things right in recent months, but there is still plenty of work to be done in the years to come. Organizing events like these are also of great value, as it keeps the community engaged at all times.
RT Tronfoundation "#TRON #TRC20 Based #USDT Meetup themed Stablecoins and Mainstream Adoption was held in San Francisco. Check it out. 👉 #TRX $TRX https://t.co/eQvojAieIA"

— TronMacau(SR) (@MacauTron) April 23, 2019
Last but not least, there is the other Tron-related project known as BitTorrent Token. Albeit BTT has not performed all that well by any stretch of the imagination, the token is now listed on ChangeNow. It is a platform which supports registration-free swaps of dozens of different cryptocurrencies, tokens, and assets, which can introduce some interesting trading volume changes for all supported markets.
#BTT is available on @ChangeNOW_io, you can get your $BTT through easy registration-free swaps with more than 160 #cryptos. pic.twitter.com/v2MLFz1AxO

— BitTorrent Inc. (@BitTorrent) April 23, 2019
When looking at the bigger picture, it would appear there is not necessarily much to be concerned about as a Tron holder. While the TRX/BTC ratio continues to get battered first and foremost, the USD-based gains are still in place as of right now. If Tron can sustain itself above $0.025, there could be a very interesting week ahead. In terms of TRX/BTC, however, it would appear the drop to 450 Satoshi and possibly lower is all but inevitable right now.
---
Disclaimer: This is not trading or investment advice. The above article is for entertainment and education purposes only. Please do your own research before purchasing or investing into any cryptocurrency.
Image(s): Shutterstock.com