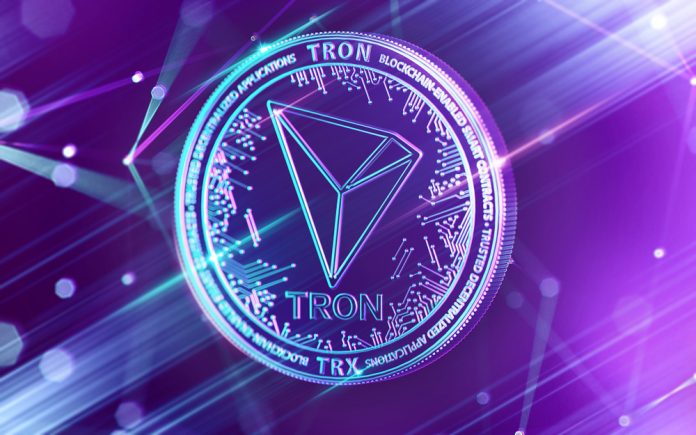 Not too many exciting things are happening in the world of cryptocurrency. The sideways and slightly bearish pressure continues to affect all of the markets on this Sunday afternoon. The TRON price is one of the few exceptions in the top 15, as it manages to score some small gains over the past few hours.
TRON Price Momentum Seems Solid
It is evident cryptocurrency markets will rarely rally unless Bitcoin paves the way for greatness. As of right now, that is anything but the case, as Bitcoin seems stuck in sideways trading momentum as of right now. This causes most of the altcoins to lose a bit of value, albeit there are always exceptions.
In the case of the TRON price, things look somewhat promising. Albeit its gains are anything but stellar, it is still better than what most other cryptocurrencies can offer as of right now. A 3,97% increase over 24 hours is more than appreciated, although it is not necessarily sufficient to get speculators really excited.
Moreover, there is an interesting development in the TRON/BTC ratio which is worth keeping an eye on. Thanks to a solid 4.27% gain in this department it seems the altcoin may continue to rally for some time to come. Even so, there is an equal chance this uptrend will peter out quickly, as there is nothing else going on to sustain any growth.
With all cryptocurrencies suffering from a decline in trading volume, it is a bit off to see TRON do the exact opposite. The altcoin notes a strong volume of $102.5m over the past 24 hours, which is more than acceptable for an altcoin with a lot to prove. It may help keep the TRON price momentum going for a while, although it is too early to draw any real conclusions.
Huobi is leading the pack in terms of TRON trading volume with its USDT pair. Binance's USDT market is not far behind, and its BTC market is also within range. Bit-Z adds another BTC pair and Rfinex offers an Ethereum market. All of these markets are quite interesting, although the lack of fiat currency support may prove to be a hindrance in the long run/
It is difficult to say how long this positive TRON price momentum may last. Things look promising right now butt hat situation can change at any given moment. Cryptocurrencies are notoriously volatile and price swings tend to occur in either direction. A TRON price correction seems inevitable, although it may not happen today.
Image(s): Shutterstock.com