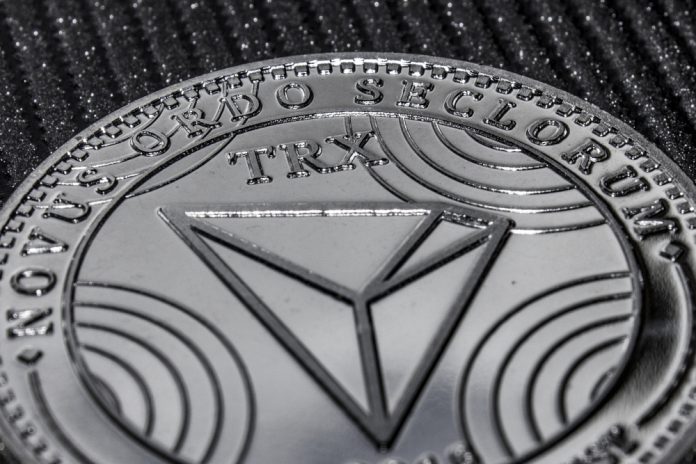 As is usually the case during the weekend it is very difficult to predict how cryptocurrency prices will evolve. The year 2018 hasn't been overly positive by any means, and this weekend is shaping up to follow the exact same pattern once again. One notable exception is the TRON price, which is still noting some growth because of interesting developments taking place behind the scenes.
TRON Price Makes a Strong Move
Given the current market conditions, it is very interesting to see any cryptocurrency go in the green this weekend. Two days ago, Bitcoin started losing a lot of value, and it seems the markets are still struggling with that particular development. Even so, TRON is noting a small gain in both USD and BTC value at this time.
Although this uptrend is far from spectacular, it is a welcome sight to altcoin traders regardless. A small 4.5% nudge in the USD department and a 5% rise over Bitcoin is out of the ordinary in this bearish market. Most altcoins remain in the red despite making some positive moves against Bitcoin. TRON is just one of three currencies in the top 15 to turn green over the past few hours, though others might follow moving forward.
The TRON community is still pretty excited about the recent release of the TRON Virtual Machine. This marks a major milestone for the altcoin network, primarily because it shows the project is entering the next stage of development and usage altogether. For developers, it is a welcome infrastructure as well, as building dApps is still in the early stages.
TVM is live now! Please enjoy it! One small step for #TRON, one giant leap for #blockchain industry! #TRX $TRX

— Justin Sun (@justinsuntron) October 12, 2018
There is also an upcoming airdrop TRX holders may want to keep close tabs on. The IGG airdrop will take place in a few weeks, which marks the launch of a prominent eSports platform using TRON's blockchain technology. All existing TRX holders will be eligible for this airdrop as long as they own funds at the time of the blockchain snapshot.
He's probably is back in, nostalgia alone should make him buy back at these lows. He should also get some @Official_IGG while that is low and right before the 1:1 airdrop next month too #TRX $TRX #Tron #IGG #eSports #cryptofever

— 🆃🆁🅾🅽-🆃🆁🆇 (@tronix_crypto) October 13, 2018
There are always those people who try to keep an eye on the current proceedings across exchanges and trading platforms. Rahul Kataria is a TRX trader who is convinced some whale bot is accumulating a lot of TRON at a low price. This appears to be taking place on the Binance exchange, which discourages users from relying on trading bots altogether.
just noticed a kind of whalebot accumulating $trx at 372 sats, waiting patiently for the price action. #tron pic.twitter.com/SuFiavg10i

— rahul kataria 🇨🇦 (@katariarahul84) October 13, 2018
Based on the current market conditions, no one can predict how things will evolve for TRON over the weekend. It will primarily depend on what the future offers for Bitcoin, yet that momentum looks anything but promising. Things can always turn around in a heartbeat, especially during the weekends. All of the positive developments should push the TRON price higher, but the markets don't always respond in kind ways.
Image(s): Shutterstock.com