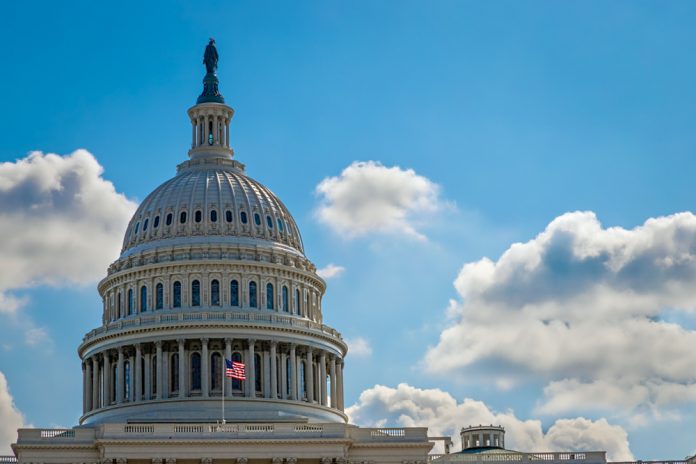 The time to take a stand on cryptos for US House members has come. Those who have bashed cryptos in public but have secretly been investing in them will now be outed, thanks to a new memo issued by the House Ethics Committee. The committee announced that it had decided to consider cryptos as "other forms of securities" for the purpose of financial disclosure. Members of Congress who own cryptos valued at $1,000 or more will be required to include this information on their annual financial disclosure statements. The memo also laid out policies regarding the involvement of members in ICOs as the country awaits the SEC's assessment on how the prevailing securities laws apply to them.
Mining Included as Well
Cryptocurrencies are still a new industry, and existing oversight bodies have yet to come up with comprehensive policies to govern the industry, the memo stated. The SEC has indicated that some cryptos are securities and hence under its jurisdiction. The CFTC has categorized some as commodities, placing them under its regulatory jurisdiction, while the IRS has categorized them as properties for federal tax purposes.
The committee, however, settled on cryptos being forms of securities and therefore ordered all members who have purchased, sold, exchanged or currently own cryptos valued at $1,000 or more to disclose the ownership on their annual financial disclosure statements. The disclosures extend to purchases made by the members' spouses as well, which must be reported no later than 45 days after each transaction.
The memo also prohibited members from participating in initial coin offerings "in a manner other than is available to members of the public generally." The SEC is currently reviewing ICOs to assess how the existing securities laws apply to them, and currently, it's unclear which ICOs will fall under the regulatory jurisdiction of the SEC. Any House member who is considering engaging in an ICO was advised to consult the committee for guidance before doing so.
Insider trading of cryptocurrencies was also strictly prohibited by the committee. The SEC has yet to issue a definitive guide on how insider trading applies to cryptos, but the committee made it clear that in spite of the ruling, standards of conduct still apply to personal financial transactions. Members may not use any information gained from their congressional roles to benefit from trading or receive compensation for exerting influence using their positions.
The memo also covered crypto mining, stating that any earnings accrued fall under "outside income earned." This is income that is earned as compensation for personal services rendered. Mining is one such service, and thus the cryptos earned will be subject to the set limit which stands at $28,050. This income will also be subject to financial disclosure. Those contemplating trying their hand at mining were advised to consult the committee first for guidance.
This is the first comprehensive document that has set rules for members' involvement in the crypto industry. Congress hasn't been very friendly towards the industry in the past, and the crypto community can't wait to find out which members were engaging in the trading of digital currencies in private while bashing them in public.
Image(s): Shutterstock.com