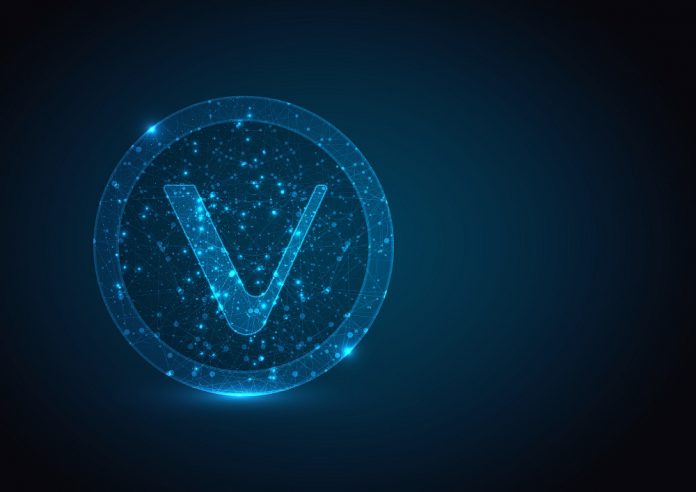 A lot of cryptocurrencies are currently stuck in sideways trading momentum. After the past few days filled with both ups and downs, a bit of peace and quiet can be pretty significant. For VeChain, its value seems to remain relatively stable,  albeit most people had expected a bigger push after yesterday's announcement.
VeChain Price Isn't Budging
Every single a major announcement occurs in the cryptocurrency world, a massive price increase is an obvious result. In the case of VeChain, yesterday's announcement has people excited, yet no real uptrend has materialized as a result. That is not necessarily a bad thing, as this industry needs a lot less hype and more rational behavior first and foremost.
Over the past 24 hours, the VeChain price has remained rather flat. There is a small 0.5% increase in both USD and BTC value, but it is not sufficient to trigger any real chances. No differences have been noted in the overall VET trading volume either, which seems to confirm this status quo might be maintained just a bit longer. Some price stability is never a bad thing, though, especially not in this volatile year.
When a cryptocurrency becomes surprisingly stable, there will be some fun to be had. Faisal Sohail claims VeChain is in a good position to become the next stablecoin given its current lack of momentum. An interesting concept, but with the four recently introduced stablecoins coming to market, the last thing this industry needs is more of the same. Some positive excitement would be more than welcome at this time.
We have another contender for a stable coin – #VeChain $VET 😅🙌 pic.twitter.com/NYE6QU0BRF

— Faisal Sohail 🏝️🤘 (@oddgems) October 18, 2018
One specific Twitter account is getting a lot of attention over the past few days. Mike Rogers is intent on sharing any evidence – circumstantial or otherwise – to show how VeChain is heavily shilled and brigaded across social media and Reddit. An interesting idea, although it is always difficult to prove such claims.
Team Cream is on Reddit, Team Cream is on Twitter. Team Cream is on Telegram. They will attack and brigade anyone who dares to criticize #Vechain with many, many shill accounts. 👩‍👩‍👦‍👦#cryptocurrency pic.twitter.com/D0YxAYkJ2g

— Mike Rogers (@mikerogers121) October 18, 2018
In more positive news, there is a new VeChain Tech Deep Dive Series episode available for consumption right now. This new episode focuses on embedded system introduction and will potentially get more people excited about working with VeChain and its native technology accordingly. This series has been well-received by the community so far, and it seems the effort is attracting some extra attention.
The "VeChain Tech Deep Dive Series – Session 1, Episode 2: Embedded System Introduction" is now released.https://t.co/g2xmh5Ieak

— VeChain Foundation (@vechainofficial) October 17, 2018
Based on the current circumstances, it seems evident VeChain will either remain at this status quo or note a brief decline in the coming hours. There isn't enough trading volume to make anything happen, either for better or worse. Even so, the market remains incredibly interesting to see an eye on, as the recent major announcement can still trigger some market movement.
Image(s): Shutterstock.com