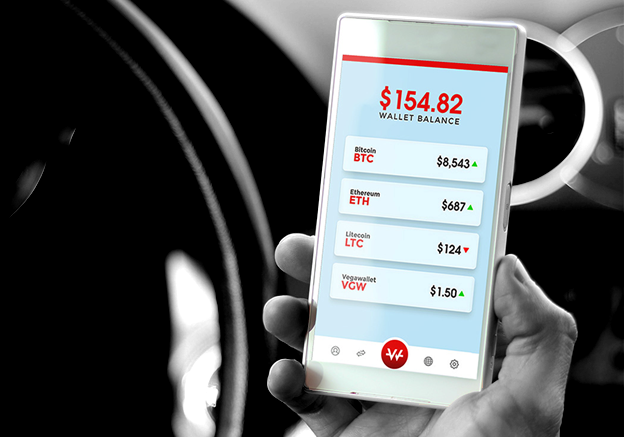 Malta-based VegaWallet is a system that looks to offer its services to businesses that have not begun accepting cryptocurrency payments.
VegaWallet Wallet and Exchange All In One
Through its two-phased project, it will allow businesses to accept cryptocurrency payments for goods and services, as well as sell crypto to consumers. This is made possible through their built-in wallet and exchange.
Tarek Hajri, CEO stated:
"VegaWallet aims to be a complete cryptocurrency platform. Our Products and services will cover your journey into cryptocurrency every step of the way. We'll make it easy to buy and trade, give you a safe place to store it, then provide options for spending it the way you want."
VegaWallet POS System
The payment platform will introduce new opportunities to interact with cryptocurrency once their point of sale systems become widespread.
Their system will allow users to purchase cryptocurrency in the same way they do gift cards: users could be shopping for groceries and add BTC, LTC, ETH, or VGW to their accounts as well.
The all in one platform just exited the last couple stages of alpha testing, and interested users should be able to see the first offerings from the company as soon as in the next couple of months.
VegaWallet even has a situation that will allow users to use cryptocurrency, even in locations that do not accept cryptocurrency.
This will be achieved through VegaPay: a service that users can use for situations like this. When VegaPay is activated, a user will verify a transaction, where cryptocurrency is sent through the exchange to be converted as fiat for instant use. The funds can even directly be sent to the terminal directly through NFC.
The advantage of doing it through software is that it reduces any barriers that may be arisen through the introduction of a dedicated crypto debit card or chip that users must also have to take advantage of a feature like this in similar offerings.
With over $3.5 trillion made in sales through the retail industry, and online transactions only accounting for 10% of purchases, a payment platform like the one VegaWallet is striving towards has the potential to disrupt an industry that affects everyone.
VGW, the native token that is used extensively throughout the platform, launched is public sale as of September 17th, with Phase 1 to continue for another week. Besides offering instant and free transfers from users, the VGW token will be essential for users wanting to use the platform in any capacity.
For more information about VegaWallet, check out their website. To talk with the community and with the team members make sure to check out their Telegram channel. For social media, updates make sure to follow their Twitter account. Blog posts and article updates will be posted on their Medium. To get to know the team and the members behind the project, make sure to check out their LinkedIn page.
---
This is a sponsored article and does not necessarily reflect the opinions or views held by any employees of NullTX. This is not investment, trading, or gambling advice. Always conduct your own independent research.
Image(s): Shutterstock.com