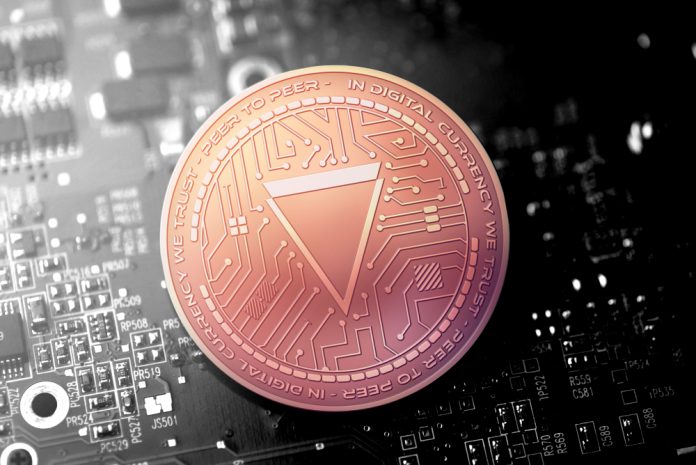 Most cryptocurrency markets remain unsure as to which direction they will head in throughout this week. Virtually all top coins note either minuscule gains or small losses in the past 24 hours. The Verge price is one exception, as it appears to be steaming full price ahead as of right now.
Verge Price Remains Firmly in the Green
Despite virtually all other markets losing value or remaining stuck in sideways trading, it would appear there is some interesting action taking place further down the rankings. When looking well beyond the top 20 of currencies ranked by market cap, the gains and losses are a lot steeper than what one would expect. This is not entirely uncommon on a Monday morning, as the weekend has resulted in some very odd trading momentum first and foremost.
Although XVG's momentum has become apparent as of yesterday afternoon, the pace has not relented ever since. Instead, it seems more and more speculators are keen on exploring options in the XVG department, which can lead to even more gains in the near future. Its overall trading volume, currently at $11.5m, remains rather low, although it is sufficient to keep this momentum going
The main reason for this strong push comes in the form of Verge development news. The team had outlined their 2018 roadmap some time ago and additional milestones have been reached over the past week. The team addressed the vulnerability which was initially found within Monero, and a new debit card may be on the horizon. All of these developments paint an interesting future for the project as a whole.
#Verge ( $XVG ) Releases Suiting Updates: RSK, Debit Card, Vulnerability https://t.co/AE39DpUGE8 #cryptocurrency #news

— Berkley R. Bruce (@DragonShadowLV) October 1, 2018
Traders and speculators are also quite keen on exploring what the market may have to offer in the coming hours and days. Hendy Wiranata is convinced XVG could go "to the moon" in the near future, although it is difficult to make any accurate predictions. The projected target of 600 Satoshis may be a stretch too far, as XVG is currently valued at 252 Satoshis.
$xvg take us to the moon please. will wait $btc if on uptrend this coin might pump hard so keep an eye . #xvg #verge #cryptocurrency pic.twitter.com/AeXjk5SQjE

— hendy wiranata (@HieronimusHendy) October 1, 2018
A similar sentiment is echoed by Mayan, though in a more modest manner. No wild predictions are made by this trader, although the current XVG uptrend cannot be overlooked. These past 24 hours have resulted in a 13% gain over Bitcoin, further indicating the best may yet have to come. At the same time, this can also be a key price level for profit-taking.
Verge seems to be climbing up so quick 🚀 #xvg #verge $xvg pic.twitter.com/b78tKXKJPq

— Mayan ~ Crypto Exchange PR & Media Branding (@mayancrypto) October 1, 2018
As is always the case when a new week comes around, cryptocurrency price momentum is incredibly difficult to predict. Anything is possible in this volatile industry, and the Verge price may not necessarily remain anywhere near the current level.
Image(s): Shutterstock.com