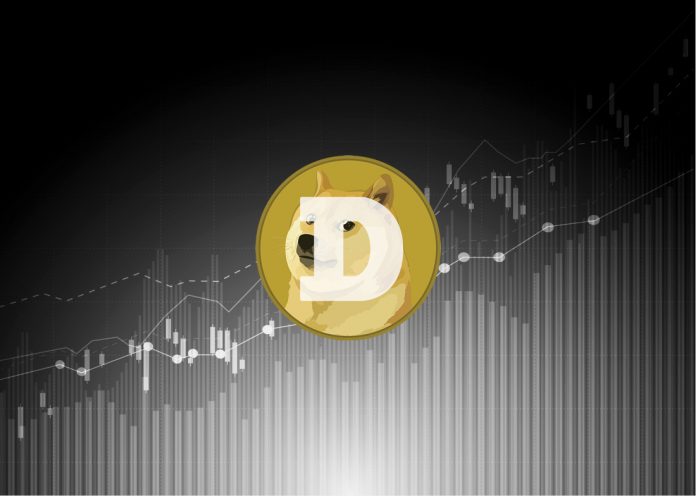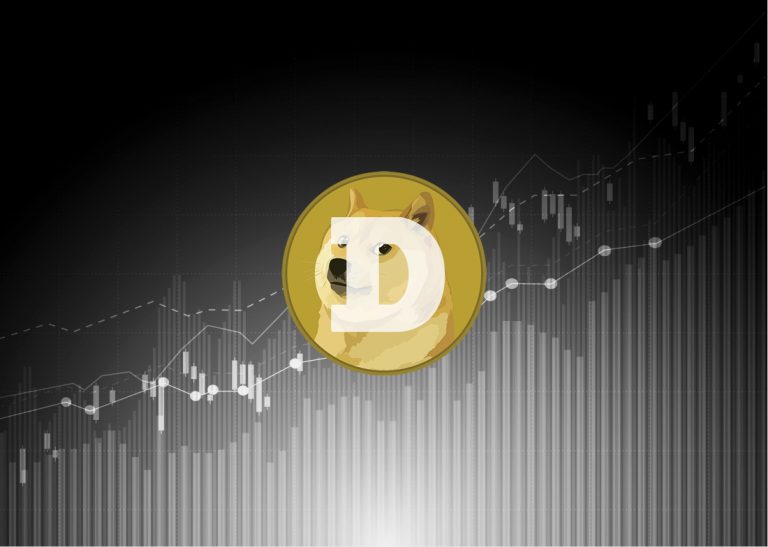 Even though the previous week has not resulted in any real momentum for the Dogecoin price, this week is already off to a different start. Thanks to a small gain in USD and BTC value, it becomes apparent DOGE is enjoying the semi-bearish spell keeping all top crypto markets in its grip. There is still a long way to go prior to noting strong gains, though.
Dogecoin Price Might See Some Action
Last week did not result in any major rises or declines for the Dogecoin price. That is not entirely surprising, as this meme currency has turned out to be far more stable than most other cryptocurrencies on the market. Despite no one looking at DOGE for its stability and store of value aspects, it is something to look into regardless.
Over the past 24 hours, there has been a small uptick in both USD and BTC departments. As Bitcoin remains stuck in sideways trading momentum, altcoins will usually thrive accordingly. In the case of DOGE, it has become apparent this currency performs best when things are getting difficult for Bitcoin and other top cryptocurrencies. This weekend is shaping up to yield similar results, although it is too early to draw any real conclusions.
One of the main reasons why DOGE community members get excited is because of the DogePal services. This tool has a very real chance of taking the cryptocurrency mainstream in the future, and its anonymous tipping service can bring this popular altcoin to a lot of people moving forward. It is another example of how the Dogecoin community comes together to take this project to the next level accordingly.
For those looking to store their DOGE in a more secure manner, paper wallets are a method which should never be overlooked. Dogecoin Multisig offers paper wallets for DOGE's users and aims to serve as a decentralized method of storing this altcoin, as well as other cryptocurrencies. An interesting new addition to the ecosystem as a whole.
https://t.co/HTrGZOdIJN is essentially a bunch of different style 'paper' wallets; These are a decentralized method of storing #dogecoin and other #cryptocurrency amounts. You keep the key (don't lose it). Also the verify button originally from https://t.co/tBBsqXNP9E, it's cool.

— DogecoinMultisig (@DogecoinMulti) October 1, 2018
Shibetoshi Dogomoto is one interesting individual to keep an eye on. His recent meme involves the Dogecoin "whitepaper" which doubles as wrapping paper when buying gifts for one's dog. It is another example of the creativity found within the cryptocurrency community. Memes play an integral role in the DOGE community, and this one will undoubtedly cause some chuckles along the way.
The #Dogecoin White Paper is greatest of all time. Easily understandable in all languages, and the only White Paper that can double as wrapping paper when you buy gifts for your dog. pic.twitter.com/GwQVMl9XQW

— Shibetoshi Dogomoto 🐕 (@CEOofDogecoin) October 1, 2018
At this time, it is too early to tell what will happen to the Dogecoin price moving forward. These small gains do not necessarily herald a bigger price jump to happen in the coming hours. If the overall trading volume picks up a bit, things might get more exciting. This week will undoubtedly yield some DOGE price shifts, though nothing spectacular has materialized yet.
---
Disclaimer: This is not trading or investment advice. The above is for entertainment and education purposes only. Please do your own research before purchasing any cryptocurrency.
Image(s): Shutterstock.com