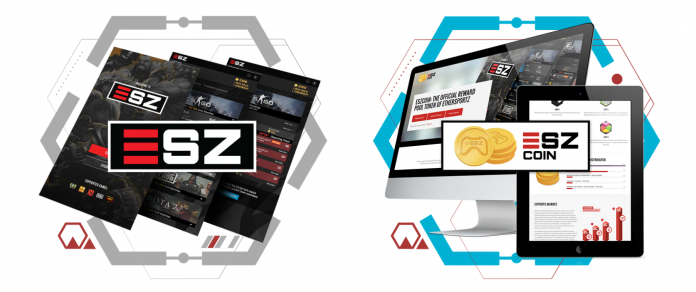 There is a growing connection between cryptocurrency, blockchain technology, and eSports. EtherSportz aims to make big things happen, as the company is designed to facilitate eSports matchmaking and tournament hosting.
The Idea Behind EtherSportz
There has been a growing focus on the eSports industry over the past few years. This industry has grown from a niche market into an official sport, although it's different from more traditional ventures. It is only natural that cryptocurrency enthusiasts would want to tap into this market as well. EtherSportz offers tournament hosting, matchmaking, and challenges for eSports of all kinds.
How Does it Work?
Although there is no shortage of eSports platforms these days, EtherSportz wants to make a name for itself in a unique way. There is no requirement that users wager in-game items or skims to bid on the outcomes of pro-player games. Nor will they need to engage in complex activity which has little to do with the game itself.
Users can pay for instant matchmaking games on their own behalf. That is one key feature other platforms do not offer at this stage, for some reason. By taking this approach, EtherSportz lets users create opportunities to win cash prize pools. This platform is not just designed for professional players, but rather for anyone who has a keen interest in games or eSports in general.
Most of the functionality offered by EtherSportz will be provided through the ESZPlay platform. It is still in very early access, but it will serve as the main matchmaking and tournament platform for popular eSports. Most popular online PC games will be supported, and players can choose the game type in which they'd like to compete.
The ESZCoin Explained
As is to be expected from any new project involving blockchain technology, EtherSportz has its own native token known as ESZCoin. It is an ERC20 token, and the creators will buy back tokens by spending 50% of the profits generated by their platforms. As such, users are essentially investing in the future of the EtherSportz project in the hopes of striking it rich one day.
The Road Ahead
Making an impact in the eSports industry will be a big challenge. Despite the growth this industry has seen so far, new players still have a tough time entering this market. EtherSportz will continue developing its platform in the meantime, and an open beta will commence fairly soon. The official public platform launch is slated for Q4 2018, but no specific date has been announced.
Image(s): Shutterstock.com