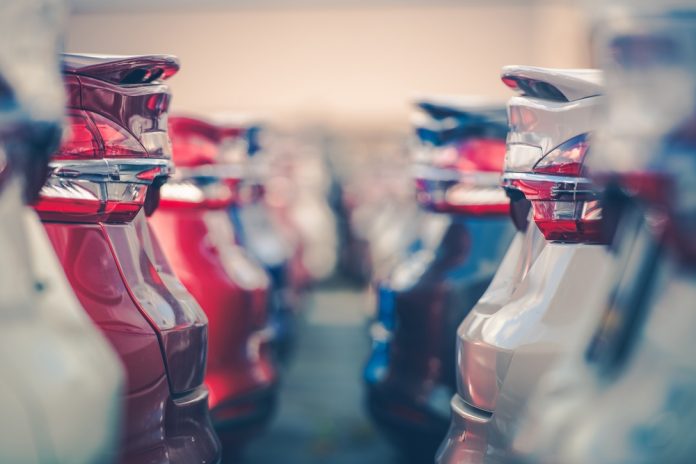 The automotive sector has shown an increasing interest in blockchain technology. As vehicles become smarter and more autonomous, new technologies need to be used to accommodate these major changes. Cahrenheit is a new blockchain infrastructure for the automotive industry powered by VeChainThor.
Cahrenheit in a Nutshell
The VeChainThor team has been working on a few different concepts over the past few months. One of their initiatives goes by the name of Cahrenheit and offers a blockchain-based ecosystem for the automotive industry. The goal is to revolutionize the auto industry and introduce new utilities and tools to be used by smart and autonomous vehicles.
How Does it Work?
Tackling a multi-trillion dollar industry with blockchain technology will pose a fair few challenges and risks. Information asymmetry is one of the bigger problems for the automotive industry at this stage. Especially when it comes to auto-related services, discussions flare up quite regularly. Customers are hardly ever fully satisfied with the information or pricing structure, mainly due to a lack of transparency.
Cahrenheit aims to establish data ownership and value to provide real economic benefits. This solution is tailored to car owners, insurance companies, service providers, and so forth. Cahrenheit aims to facilitate the creation of new markets to bring in $45 billion worth of economic benefits in China alone, which is highly impressive.
Building this transparent and decentralized platform is one thing. Getting automotive industry players to accept and use it will be the bigger challenge. Although it is evident blockchain can make a big impact in the automotive world, there are reasons why the current market leaders have all the power. They may not be content with giving up their position in favor of a fairer ecosystem anytime soon.
The Road Ahead
Finding partners will be a big challenge for the Cahrenheit team. An initial success has been scored in this regard, thanks to the help of Klover. Klover is a major InsurTech company based in China that will be a vital partner to the Cahrenheit initiative. The firm will help educate SMEs and consumers about Cahrenheit and its potential benefits. Even so, other entities will need to be sold on this blockchain ecosystem's potential as well.
Image(s): Shutterstock.com