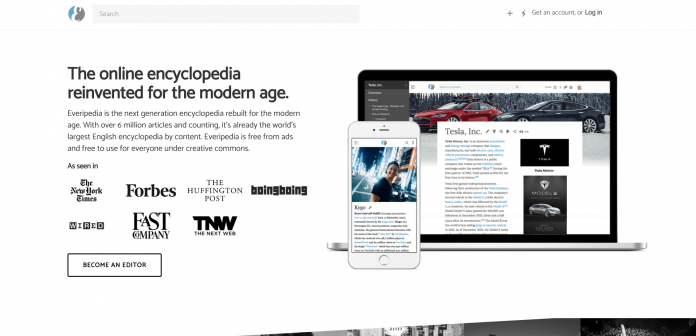 Most people use Wikipedia to find information online. It is a powerful platform, although there have been some censorship issues over the years. Everipedia may be a valuable extension of the existing Wikipedia platform, and it also seems to have an interesting tie-in with cryptocurrencies.
The Concept of Everipedia
Although one would assume Everipedia is the exact same thing as Wikipedia, that is not the case. It is an online encyclopedia, similar to Wikipedia, but it uses blockchain technology to reward users with cryptocurrency. Everipedia is also the largest online English encyclopedia, and it contains all of Wikipedia's English language content.
How Does it Work?
Like Wikipedia, Everipedia heavily relies on contributors from all over the world. It has a much larger range of articles than Wikipedia, primarily due to its lower threshold for notability. As such, there is a lot of information to be found on this platform, and contributors are welcome to submit any type of content they see fit.
On paper, Everipedia aims to decentralize the governance of an online encyclopedia. This is done through a broader range of editorial decision-making in the editing process. Some content may not meet Wikipedia's editorial guidelines, but it will most likely be accepted by Everipedia. Restricting specific information or additions is one of the reasons why people have grown averse to Wikipedia.
The involvement of blockchain technology is another interesting aspect of Everipedia. The project uses blockchain technology to reward Everipedia contributors with the native IQ token, which is hosted on the EOS blockchain. As such, an incentivized peer-to-peer network for content submission and curation is created.
The IQ Tokens
Rewarding users for their contributions to Everipedia is an intriguing business model. The IQ token's maximum supply is 10 billion, and a lot of tokens have been airdropped to EOS holders at a 5:1 ratio. All IQ token holders help govern the encyclopedia's articles, and they can approve edits, create new rules, and buy and sell services on the network in exchange for the token.
The Road Ahead
It is evident there is a need for competition in the world of online encyclopedia. Wikipedia will remain a fan favorite for quite some time to come, and Everipedia is a more than valuable addition to this space. It aims to offer a lot more content than the English version of Wikipedia. Providing information to the masses without bias or censorship is always a positive development, and it highlights the potential of blockchain technology.
Image(s): Shutterstock.com