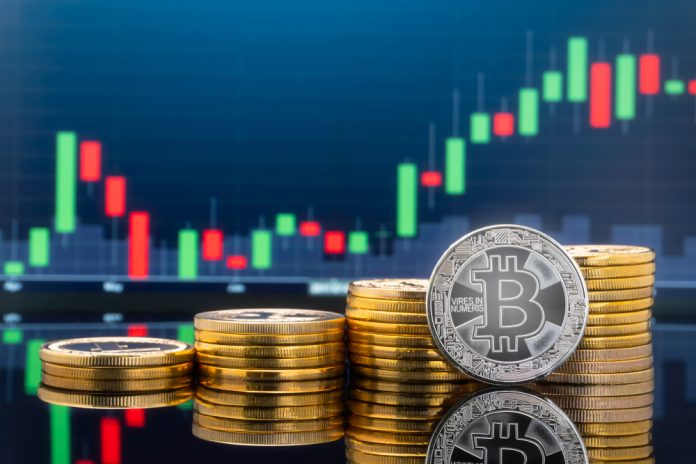 Bitcoin was trading at just over $8,350 at press time, a 6 percent increase over the past 24 hours and an incredible 40 percent increase over the previous month. The king of cryptos has been on a great run in the last week especially, and its price now sits above $8,300 for the first time in two months. Whether the market can maintain this run is a different issue altogether, and it's the subject of much debate. While every crypto enthusiast and digital currency holder hopes that the market can return to and exceed the December highs, there are some red flags that call for caution.
Of Miners and ETFs
It's a well-known fact that the approval of a Bitcoin ETF by the SEC could open the floodgates for cryptos, and in the past week, rumors have been rife that this is drawing ever so close. The SEC has kept mum on its direction, but this hasn't stopped many from giving their predictions on when this decision will finally be announced. The predictions have varied, with most speculating that it will be before August 15.
However, these predictions, innocent as they may be, have a great effect on the price of Bitcoin and the other cryptos as well. This is in itself counterproductive and could end up being the very reason the SEC delays or even denies the ETFs. When the Winklevoss twins applied for a Bitcoin ETF last year, the SEC denied them mainly because it considered cryptos a very volatile asset class which would not be well served by ETFs. The recent price appreciation, which could lead us back to last year's levels at the current rate, may be a blessing for now, but it could make the SEC rethink its decision.
Another event that gave cryptos a push was the announcement by BlackRock that it was considering an entry into the crypto space. With a $6 trillion war chest and some of the most shrewd investment managers in the world, such a move would be the endorsement that cryptos have been waiting for all these years. BlackRock has, however, yet to make significant investment in the industry, with CEO Larry Fink stating that he does not see massive investor interest in cryptos.
In an even more interesting twist, a report has emerged suggesting that miners are selling all their crypto earnings. The report quoted a crypto analytics site, CryptoComposite, which is set to be launched soon, which revealed that miners are selling more coins than they are mining. This is in contrast to the past, where miners would retain a sizable share of their coins, anticipating future appreciation. On one particular surveyed day, miners sold $17.4 million worth of cryptos even though they'd only mined $14.4 million worth. This suggests that many miners aren't as optimistic that the current upward trend can hold for long and are thus seeking to sell while the price is still above $8,000.
However, the selloff may just be because most miners had to hold some coins when prices slumped to $5,800. During the last two months, many miners have struggled to survive and keep their operations active, as the price didn't justify their high mining costs. There were reports that some had decided to quit altogether as they could not meet their operating costs.
Will the current upward trend hold? There is a good chance it will and that Bitcoin could break the $10,000 barrier in a week's time. However, a lot still depends on the SEC's decision regarding the Bitcoin ETFs.
Image(s): Shutterstock.com