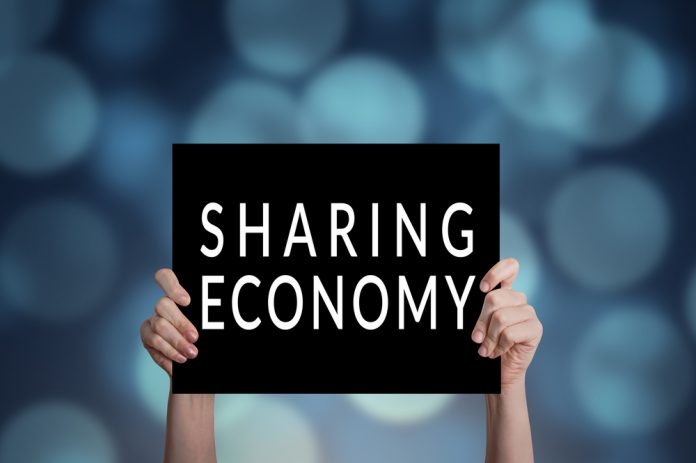 We hear a lot of talk about Web 3.0 and the fourth industrial revolution. About how blockchain is going to shake up every industry and person on the planet. But perhaps one of the most interesting areas that looks to be tipped upside down is younger than blockchain itself – the sharing economy.
A way of life that's become our new normal, we unflinchingly bypass hailing a taxi to prepay and order an Uber. We rent out other people's apartments and monetize our spare rooms, vehicles, and services. But the sharing, caring economy has a few problems of its own.
Dubbed as "peer-to-peer," we've been led to believe that we're sidestepping giant enterprises and connecting on a more human, direct level. But unfortunately, blockchain technology is showing up to make the sharing economy look like a fraud. Making us realize that it's actually more of a "peer-to-intermediary-to-peer" economy after all.  
No one can deny that these marketplace platforms have been great enablers. But now that blockchain allows us to establish trust automatically, we no longer have the need for the fat cats in the middle lapping off the cream. We can transact online in decentralized marketplaces without paying fees on top. So sites like Upwork and their 20 percents are going to have to rethink their business models.
Enter Origin Protocol
Origin Protocol is an open-source platform powered by the Ethereum blockchain. It's especially designed for building decentralized marketplaces that allow for truly peer-to-peer transactions. Through Ethereum and the Interplanetary File System (IPFS), the Origin platform and participants interacting on it are decentralized by nature. This means that they can create bookings and transactions without a third party in the middle.
Origin Protocol aims to go directly up against incumbent players in the sharing economy, transferring the astronomical fees these platforms take back to the people. So, rather than having to give up a massive chunk of their revenue, the host or service provider receives the full value of a given transaction.
In fact, according to their product brief, "These new marketplaces that focus on gigs, services, and fractional asset use are particularly well-suited for disruption by decentralized systems built on the blockchain."
In addition to that, Origin Protocol aims to create value for participants who contribute to the platform's growth through DApps, referring users, etc. They will be rewarded with the Origin Token.
Several interesting marketplace companies are being built on Origin right now, including beBee, CanYa, ServisHero and Kozaza. beBee is almost like a LinkedIn on the blockchain, a place for companies to post job advertisements and for individuals to host their portfolios and profiles. People can also network through 'hives' and meet like-minded people in their professions. CanYa and ServisHero are working on taking Upwork and TaskRabbit on, and Kazaza is a home rental platform, currently only operating in Korea.
The Takeaway
Disruption of the sharing economy and its intermediaries looks to be inevitable thanks to blockchain technology. However, for now, at least, it's also some ways off. The ever-present issue of scalability may slow the speed and onboarding of users for these platforms.
Origin Protocol has yet to launch a token sale, and as such, Origin Token is not yet listed on CoinMarketCap. But with a solid premise and several interesting ideas already up and running, it could be worth keeping an eye out for this one.
Image(s): Shutterstock.com