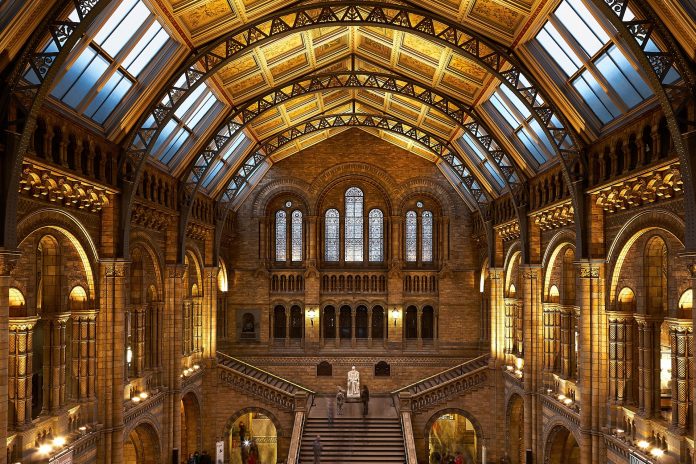 Museums are excellent places, and monuments to the achievements of humanity. They are filled with knowledge and attempt to preserve both cultural and historical data. Museums can be rather general in their scope of exhibits, but they can also be myopic. While I have no doubt that general technology museums will feature blockchain technology in some way, I also do not doubt that there will be blockchain-specific museums. In the digital age, museums have new opportunities and manifestations, so I wanted to start thinking through what a blockchain museum may look like – and where it would be located.
These museums could be dedicated to the various aspects of blockchain technology. They could be blockchain-inspired or generated art exhibitions, they could focus on the underlying technology, they could concentrate on the relevant people and their motivations, or they could be some amalgamation of these things.
Physical Museums
There is no shortage of museums that are focused on one specific piece of history or technology, so I do not think it would be too much of a leap to assume that we can expect the same from blockchain technology.
Physical museums could include the various physical material culture that comes with blockchain technology. I could easily imagine a thrilling exhibition on the evolution of mining rigs, showing a simple 2009-era CPU all the way up to the latest ASIC miner (or whatever comes next). Another possible exhibit could be on cryptocurrency ATMs, or one with paper wallets, physical coins, and hardware wallets. Each industry could have an exhibit dedicated to it, or they could rotate over time to keep content fresh.
Physical museums would not need to only focus on the physical material culture of blockchain and cryptocurrency, but they obviously lend themselves well to it. However, there could be excellent audio and visual exhibits, and hands-on learning stations to help unfamiliar crowds begin to grasp these concepts.
Blockchain Museums
In a way, blockchain technology is already kind of a museum, if the definition of a museum is a vehicle for storing and viewing historical (or cultural) data. If we can already have these expansive libraries of data on-chain, there is no reason that one could not build an app or just construct a sort of chain-only museum. It could hold information and provide links and texts for more reading and learning. It would be as immortal as the chain(s) that is built on itself. While they might be more stimulating to "advanced" users of blockchain, they would be excellent, decentralized institutions of knowledge and learning where all could be participants.
Hybrid Museums
In all likelihood, I imagine most blockchain-specific museums will be a hybrid of on-chain and physical (or VR) experiences. GitHub repos and material culture along with digital artifacts could provide an immersive experience in a democratic, decentralized surround.
Thanks to our readers for entertaining this idea with me at an almost dangerous level of brevity. I wanted to explore with our readers what a blockchain-specific museum might look like, and encourage everyone to not only think about this further, but perhaps take those next steps to start one. I'll likely write a followup to this as I think about it more.
Image(s): Shutterstock.com