If you are presently looking for where to buy Bitcoin in Europe, then it means you already know about the crypto token and are ready to become a part of the financial revolution. In the last decades, Bitcoin has proved itself to have a clear edge over inflation, social instability, geographical uncertainty, and even against the Covid-19 recession. 
It is presently the best performing asset in history. If you have made up your mind to join the crypto bandwagon and use Bitcoin as a means of storing or growing wealth, then you will need to know how you can buy it. If you stay in Europe and wondering where you can purchase your bitcoin, here are some places you should consider.
Where to Buy Bitcoin in Europe without Burning Your Fingers
When looking to buy bitcoin or any other type of cryptocurrency anywhere in the world, there are plenty of options available to you. And buying cryptocurrencies in Europe is not in any way different too. From buying through an exchange to buying via Bitcoin ATMs, the process is pretty easy than many people believe. Let's take a close look at each of the options available.
Buy Bitcoin from Bitcoin ATMs in Europe
There are several Bitcoin ATMs scattered across the continent. This is a great place to quickly buy bitcoin because most bitcoin ATMs will not even ask you for any ID verification before you can buy. It also comes as a perfect option if you are looking to buy a small amount of bitcoin in the real world. 
However, buying Bitcoin from a Bitcoin ATM is the most expensive way of buying bitcoin because it often comes with a huge fee. Some European countries like the U.K., Austria, Spain and the Czech Republic have most of their capital cities having a couple of bitcoin ATMs. Some other countries in the continent also have these machines, hence making buying bitcoin a much easier thing among them. 
So, if you are looking for where to quickly buy bitcoin in Europe without minding the high fee that comes with buying from a bitcoin ATM, then it might be the best option for you. Therefore, search to know if there are any bitcoin ATM spots near you and do your purchase there.
Buy Bitcoin in Merchant Stores
This is another place you can buy bitcoin in Europe. Merchants like LitBit and BitPanda are examples of merchants in Europe that allow you to easily buy your Bitcoin. There are also physical stores where you can buy your bitcoin. In fact, there are presently more than 4000 stores in Austria where people can buy vouchers that contain bitcoin – they are referred to as Bitcoinbon.
Many stores today in the U.K also work with Cashin to provide easy means of buying bitcoin to the people. With the Cashin app, you get to choose the amount of bitcoin you are looking to buy and then display the QR code on your phone to the teller. 
Once the QR code is received, you will be able to buy your bitcoin in Europe without any problem. No verification whatsoever is required!
Buy From Cryptocurrency Exchanges
You can as well buy your bitcoin from crypto exchanges, these are platforms that allow you to buy any type of cryptocurrency – be it Bitcoin, Ethereum, Dogecoin, Cardano, chainlink, etc, at a specified amount of fee. Their fees are not as high as that of ATMs and offer a level of convenience when buying your cryptos from there.
Below is a short list of the most popular exchanges that allow you to buy BTC with euros or pounds. 
Kraken
We would not be wrong if we call Kraken the premier European exchange. The platform has started active trading since 2013 and has built a huge reputation for itself in the crypto world, especially in Europe. Kraken has one of the largest volumes for BTC-EUR of any exchange. The platform also allows you to buy your BTC with a range of other currencies asides euro or pounds, including the U.S dollar and the Japanese Yen.
Anycoin Direct
This is another reputable platform you can trust when it comes to buying cryptocurrency in Europe. It boasts of a huge BTC-Euro volume. Anycoin Direct is not only committed to seeing the crypto community thrive in Europe by offering convenient trading services but is also dedicated to serving all crypto enthusiasts throughout the world. 
It offers multiple payment methods and you can get your BTC in your wallet in a very short time after making your purchase. You can even buy BTC from their easy-to-navigate platform without having to verify your identity – but at a higher fee.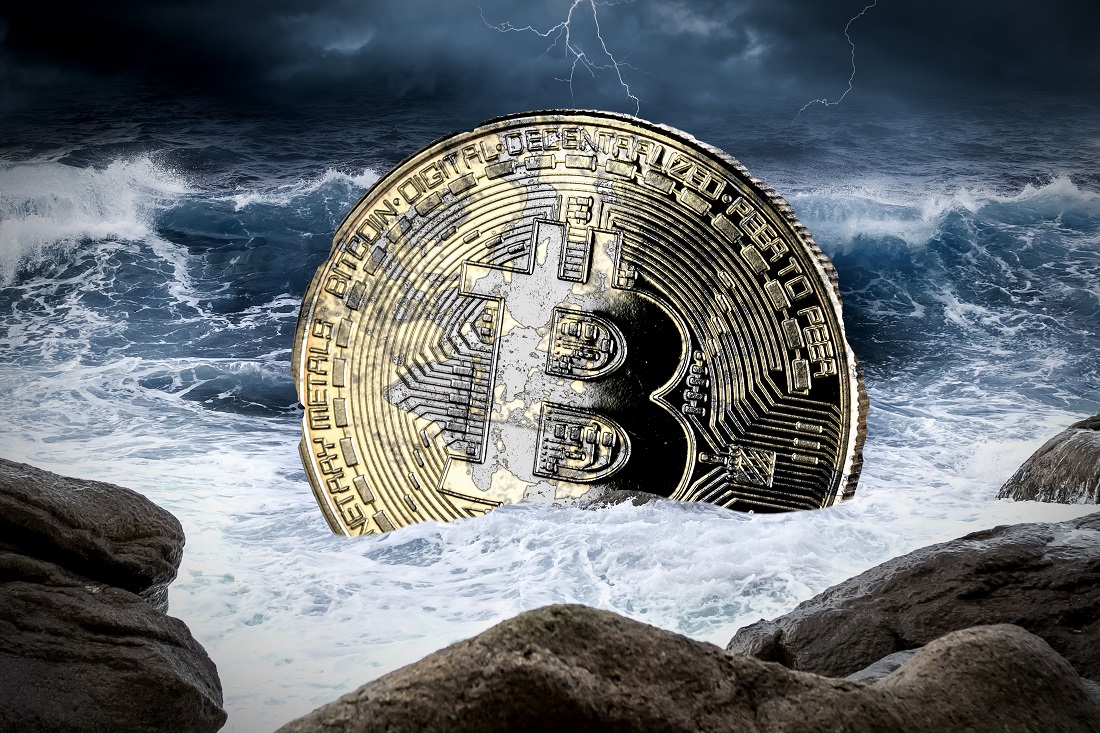 Coinbase
Coinbase is one of the longest-running Bitcoin exchanges with substantial BTC-Euro volume. Buying BTC on the platform is super easy and you can even link your card to your account for recurring purchases. You only need to schedule your purchases and Coinbase will make it happen on a timer. 
eToro
eToro doubles as a trading platform and a crypto exchange. It supports a wide range of coins, including Bitcoin. Ethereum, Litecoin, etc. you can pay for your BTC via multiple payment methods – whether it is via wire transfer, PayPal, NETELLER, or SEPA. eToro interface is also clean and easy to navigate – even for a beginner. 
Bitstamp
This crypto exchange is located in Luxembourg and allows you to trade cryptocurrency in euro and USD. The company was originally created to offer an alternative to Mt. Gox in Europe.
Tips for Buying Bitcoin in Europe
Now that you know where to go when looking to buy BTC in Europe, it will be good to also give you some tips on how to go about this. 

Choose the most profitable option
While Bitcoin ATM may offer a really convenient option for buying bitcoin in Europe, know that the fee is always high. So before you opt for such an option, make sure you can make do with the fee. Remember, you want to buy your BTC using the most profitable option.
Choose a reliable exchange
If you will be using an exchange, make sure you are going with a reliable one. With several exchanges present today in Europe, it makes sense to go with only ones that have credibility and you can trust with your cryptocurrency. 
Get a safe crypto wallet for your BTC
After buying your BTC, you will need to store them somewhere – that is your digital wallet. It is not advisable to leave your coin on the exchange platform. If anything happens to the platform, you might lose all your cryptocurrencies. So get a reliable hot or cold wallet and safely store your BTC in it.
Take caution when buying from a merchant or ATM
You don't want to go to such places alone, especially if you are buying large volumes. It is always good to take extra precautions for your safety. 
Choose an exchange you can guarantee their support
Anything can happen along the line and you may want to quickly reach out for help from the support team. Make sure the exchange you are choosing has a 24/7 support service and will be ready to help any time you call in. 
Image(s): Shutterstock.com