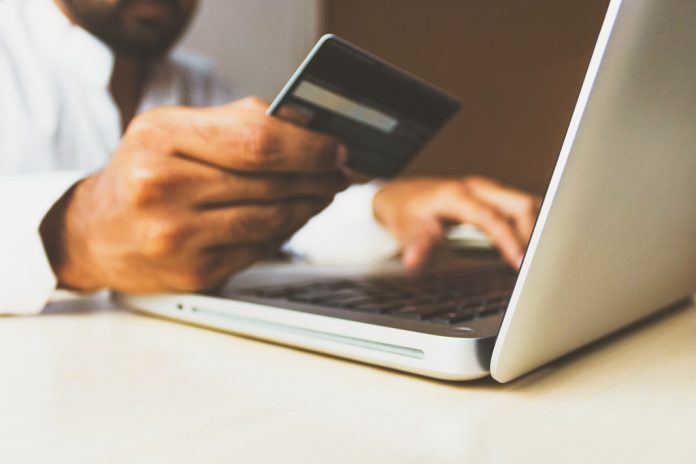 There are a number of industries that aren't likely to vanish into obscurity, though, like all industries, they are still subject to the twists and turns of consumer and innovation-driven change. Especially affected are industries which would have been previously geographically locked, which are opened to global commerce options by technology, and realise the immense benefits herein.
Retail, for example, is one such portion of the global economy that is due to make a massive shift. Whilst the size of the market is set to continue rising, it is safe to say that the shopping experience in both the online and in-store verticals is becoming stale, which is drastically affecting both consumers and merchants alike. 
In the wake of the dot-com era which saw retail giants like Amazon, eBay Overstock and Alibaba rise to total dominance, it appeared the revolution of ordering products from the internet had reached its full potential. According to Deloitte, in 2019, the top 10 retailers saw weaker profit margins than the previous year, which it accredits to "lower pricing power" as a result of transparency and competition, whilst citing the need to invest in digital transformation as another contributing factor.
While many consider technologies such as IoT, Big Data, AI, Chatbots and other trinkets to be the retail trends of the future, less manage to make note of blockchain technology. Though it is most famous for the revelation that was Bitcoin, blockchain technology is finding itself being adopted in almost every industry across the globe and is proving to be a perfect fit for both consumers and merchants alike, especially in its ability to cut the middleman effectively and add value by the droves. 
The aforementioned technologies are widely recognised to be keys to unlocking personalised shopping experiences, automated order fulfilment, streamlining of supply-chains and the creation of complete buyer journeys with fewer abandoned carts. These technologies are being leveraged to ensure profits continue to rise, customers remain satisfied, and retailers gain and retain an edge over their competition. However, according to retail-blockchain-focused startup Reckoon, these advancements are failing to live up to their potential in the marketplace.
Reckoon has concluded through extensive research that both cryptocurrency and blockchain have a sound future in retail, which could make the firm one of 2020s most exciting investment opportunities. The reason being that Reckoon, above all else, is preparing to take retail to the next level. 
Reckoon is set to offer up its very own solution to the disconnect between shoppers and retailers. The Global WishBasket Shopping Protocol (GloWS) is the firm's flagship product. Based on blockchain, GloWS is touted to become the new universal standard for retail, providing shoppers, retailers and brands with swathes of tools that are easy to integrate, simple to use and cost-effective. Furthermore, Reckoon also taps Augmented Reality, Artificial Intelligence and Geofencing technologies to create the most efficient and customer-enhancing shopping experience possible. 
Perhaps the most adventurous and exciting part of Reckoon's plans is their native cryptocurrency ROOK, and their additional reward token, also based on Ethereum. ROOK is the primary payment method for Reckoon's international shopping platform, and eliminates the pains of ordering internationally and forking out for conversion rates or high transaction fees, giving the token intrinsic value to shoppers and retailers, and therefore investors.
For those investors, the ROOK token is set for widespread adoption as a utility that is necessary for the ecosystem to survive and appreciate in value. ROOK is also built on the widely adopted Ethereum network, ensuring an even further scope of reach for investors as the ERC20 standard is largely considered as the easiest forms of cryptocurrency to invest in and interact with. 
Reckoon will also be developing another ERC20 token which will serve as a rewards system. These tokens can be earned either through social actions, shopping, and other activities on the Reckoon platform, meaning users are incentivised for their loyalty to the platform and retailers, providing them with added value for little effort on their part. 
Innovations offered by retail companies, big or small, have often hit a glass ceiling as they have not yet managed to establish a proper means through which local and global brands can interact with target demographics, merchants and other competitors. Reckoon is taking this leap, materialising a one-stop-shopping platform that unites all the best features of the digital era, and bolsters them with blockchain and cryptocurrency technologies. 
Utility tokens often receive a bad press as the platforms they are designed for rarely ever offer much more than an extraordinarily narrow use-case. Perhaps, next to banking and finance, retail is one of the most frequent ways in which we interact with our money and under the Reckoon banner, those worlds unite in a manner that suggests ROOK tokens are going to be a huge attraction for cryptocurrency investors of all sizes.