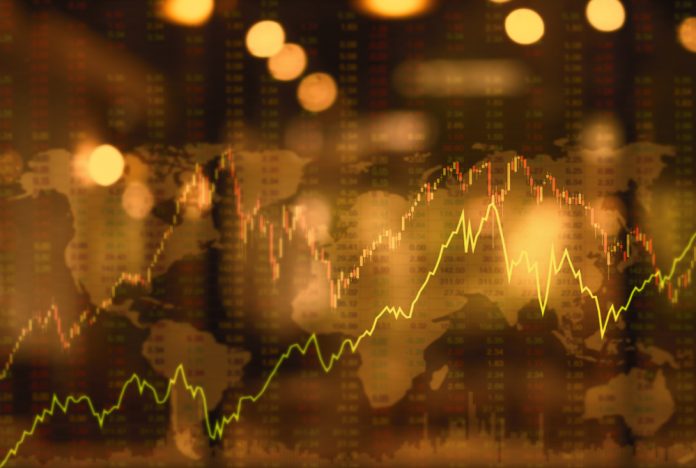 A lot of interesting price momentum can be found within the cryptocurrency and digital asset industry as of right now. More specifically, a lot of people keep an en eye on the XRP price, although Stellar's XLM is also doing a great job at the same time. This makes for a very competitive market first and foremost,  and it also helps all other markets recover a bit moving forward.
XLM Price Hits $0.25 Again
For most digital assets and altcoins, the year 2018 has been filled with numerous ups and downs. Some markets are a lot more resilient compared to others, which is only to be expected first and foremost. XRP and XLM are moving in very similar manners these days, which makes for somewhat unusual market movements these days. At the same time, these are the only two markets generating any real excitement right now.
For the XLM price momentum, things are looking pretty solid at this stage. There is a clear 4.5% uptrend in USD value, followed by a 3.5% increase over Bitcoin. On this Sunday, Bitcoin is recovering a bit, which usually paves the way for all other currencies and assets to note similar momentum as well. XLM Reaps the benefits of how things are going in the bigger scheme of things.
It would appear a lot of focus lies on Stellar's technology as of right now. More specifically, the Seyblock project seems to be using the native technology to develop a decentralized escrow system and introduce anonymous transactions. While this project seemingly has a lot of potential, it is a project users need to invest in, which always raises some tough questions waiting to be answered.
https://t.co/uUIdWaBrnY
Stellar uses industry-standard public-key cryptography tools and techniques, which means the code is well tested and well understood. #seyblock #SEY #BTC #crypto #XLM

— bm bemol #EOSex (@bemol101) November 18, 2018
Speaking of projects allegedly building on Stellar's technology, there is still a lot of debate going on regarding the self-professed XLM hard fork known as Stellar Activity. As more time progresses, the project receives more "scam" labels. For now, investors would be wise to approach this concept with extreme caution, as there are still a lot of questionable aspects regarding this project.
#StellarActivity https://t.co/9uoj8XKYPB
Special project to make more profits are ongoing for all cryptolovers now in cryptocurrenciesworld.This project have a great future.Don't miss, join this great project, invest and earn more. #Stellar #XLA #XLM #ICO #fork #xla #hardfork

— bm bemol #EOSex (@bemol101) November 18, 2018
As is always the case when a cryptocurrency or digital asset rises in value, there is a good chance arbitrage opportunities will be created. In the case of XLM, there are several opportunities to explore for quick profits. Kraken always has lower prices for some of the more common altcoins and assets, for some unknown reason. Even so, it lets traders and speculators make some easy profits during an otherwise rough weekend.
#XLM
Buy at #Kraken and sell at #KuCoin. Ratio: 1.51%
Buy at #Kraken and sell at #Bitexen. Ratio: 1.35%
Buy at #Kraken and sell at #HitBTC. Ratio: 1.93%
Buy at #Kraken and sell at #Gate.io. Ratio: 1.81%#bitcoin #arbitrage #arbitraj #arbingtool https://t.co/xiFUPzcOcC

— Arbing Tool (@ArbingTool) November 18, 2018
All of these developments show the future of XLM still looks promising. Its current price of $0.25 appears relatively fair. No one can deny this asset closely mimics XRP's price momentum, which is always interesting to keep an eye on. That also means XLM may see an even bigger trend as time progresses, although a push to $0.3 seems well out of the question at this time.
---
Disclaimer: This is not trading or investment advice. The above article is for entertainment and education purposes only. Please do your own research before purchasing or investing into any cryptocurrency.
Image(s): Shutterstock.com