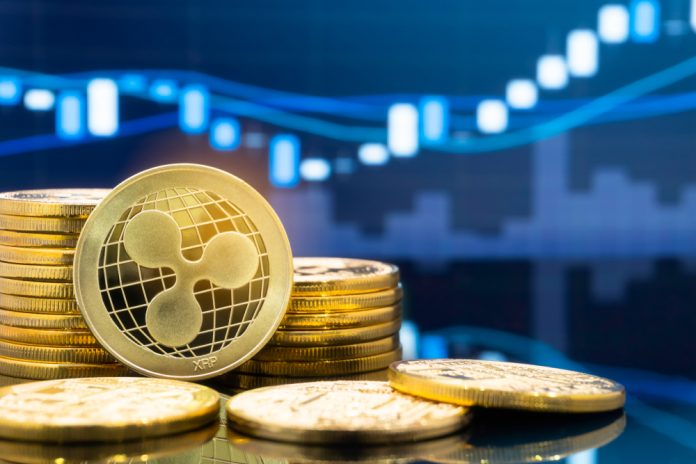 As was to be expected after a few days of positive momentum, things are returning to normal for all cryptocurrency markets. This unfortunately means all currencies are going through another rough spell of negative market pressure. All five of the top currencies have lost value, with the XRP price facing the biggest setback of them all.
The XRP Price Dips  Briefly
It is evident all cryptocurrencies have to go through a small correction after the sudden bullish trend late last week and earlier this week. Even so, a 5% setback or more is not warranted at this stage either, yet it is what most of the top currencies have to contend with right now. XRP Price watchers have noticed how the value has declined by 6.04% in the past 24 hours.
This is a rather steep pushback after the past few days of positive momentum. Because of this current bearish pressure, the XRP price has dropped below $0.5 again and may even lose the fight for control at $0.48 in the coming hours. This negative momentum is primarily fueled by Bitcoin losing value as of right now. Should that situation change, the XRP price may effectively recover as well.
Speaking of Bitcoin, the XRP price is heavily influenced by a very big decline in the XRP/BC ratio over the past 24 hours. This 5.23% setback should not be overlooked by any means. It is evident there is a lot of panic among speculators right now, even though the overall momentum is still primarily bullish at this point in time. The current dip might not represent that momentum correctly, but it is still in place just like it was two days ago.
All cryptocurrency markets still enjoy a healthy amount of trading volume over the past 24 hours. The XRP, the volume is not exactly impressive, although it is far from worrisome. Any currency generating $360.724m in 24-hour volume during a price decline is more than solid in its own regard.  For XRP, it is not sufficient to reverse the current momentum right away,
The majority of XRP's trading volume is still coming from Bitbank's XRP/JPY pair, which is rather interesting.  Its lead over Huobi's USDT pair is quite substantial, and Binance's BTC pair is even further behind right now. Huobi's BTC market and Binance's USDT pair complete the top five. Only one fiat currency pair in the top five isn't too great, but that is to be expected at this point in time.
For the time being, it remains a bit unclear in which direction the cryptocurrency markets will evolve. The current XRP price momentum looks bearish, even though its seven-day uptrend is still clearly visible. Once Bitcoin recovers from its brief dip, most alternative currencies and markets are bound to follow in quick succession. This can lead to some interesting XRP price momentum later this week, either for better or worse.
Image(s): Shutterstock.com