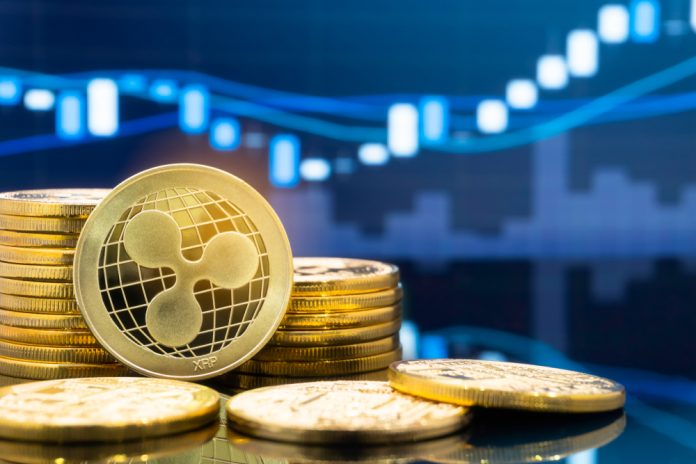 For all cryptocurrency markets, the next few hours may prove to be crucial. All of yesterday's positive market momentum is in the books. Right now, it is time to decide if this trend continues or falls apart entirely. For the time being, things are still looking good for the XRP price. The day has only just begun, though, and a lot can change by this evening.
XRP Price Faces A Tough Battle
All alternative currencies, assets, and tokens will be very reliant on the Bitcoin price in the coming hours. Should the world's leading cryptocurrency begin losing value, it is expected most altcoins will go down with it. Although the XRP price is still enjoying a positive spell, its momentum has begun to wane a bit.
There is still a 1.79% XRP price increase over the past 24 hours. It is a positive development no one can deny at this stage. Even so, there is still plenty of reason to be relatively concerned about what the future may hold in regards to the XRP price. This current situation is not exactly promising for the long-term, although the day has only just begun.
What is perhaps more worrisome is the XRP/BTC ratio. With no changes to speak of, it will be interesting to see how this aspect evolves. The XRP/BTC ratio has undergone a 0.00% change in the past 24 hours, which is rather unusual. Should this ratio dip in the end, it is to be expected the XRP price will see a strong decline in the hours to follow.
Even though all cryptocurrencies have seen a slight increase in overall trading volume, the same doesn't necessarily apply to XRP. While $265.726m in 24-hour trading volume is not bad by any means, it is not on par with XRP price speculators' views at this stage. If a bit more volume can be generated, the XRP price should remain at its current level for at least another day.
Bitbank users show a healthy appetite for XRP as of right now. This company's JPY pair generates 26% of all trades, which is fairly spectacular. Binance's BTC and USDT pairs come in second and fourth place, separated by Huobi's USDT market. HitBTC adds another BTC market to the top five. Although there's only one fiat currency pair, it does generate a lot of volume, which will prove to be beneficial.
The XRP price will mainly rely on Bitcoin's value throughout most of the day. Depending on how that particular situation evolves, things will either get very interesting or very worrisome later today. Many people expect the Bitcoin price to surge ahead, although it remains to be seen if that is even possible after yesterday's major gains.
Image(s): Shutterstock.com