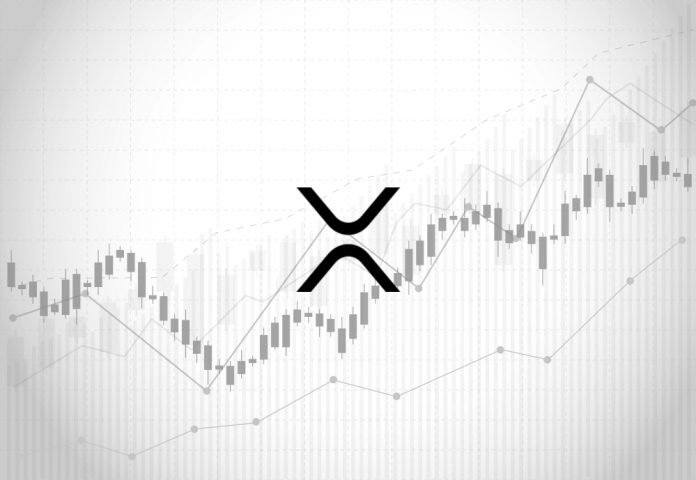 As all cryptocurrencies try to reclaim some of their recently lost value, things will undoubtedly get very interesting later today. For XRP, the losses have piled up significantly over the past 36 hours. This also means the asset is usually one of the trading pairs to bounce back the quickest. Reclaiming $0.45 is not impossible before the day is over.
XRP Price Momentum Shifts Again
Volatility is the name of the game in the world of cryptocurrencies and digital assets. This week is no different, primarily because of how prices have shifted over the past two days. The XRP price is an interesting example in this regard, as it has dipped significantly yesterday and is bouncing back pretty strongly today.
Over the past 24 hours, the XRP value has risen by 5% again. That is a positive sign, although most of the other top cryptocurrencies are not seeing the same momentum just yet. XRP Is also regaining some lost value against Bitcoin, as the push toward 7,000 Satoshi is in full effect once again. So far, the situation looks promising, albeit things are always subject to change.
Looking across social media, there is no real buzz for XRP for a change. One interesting tidbit of information comes in the form of how purchasing XRP with fiat currency has changed a bit. The BitBay platform is no longer offering its XRP/PLN trading, which is a small setback. It is rather unlikely this will have a big impact, but it is still a development worth paying attention to.
I can confirm that bitbay is no longer accepting PLN fiat deposit.

Bitmarket is fine.#xrpcommunity #XRP #XRPthestandard

— Crypt0Buz ➕📶🇵🇱 (@Crypt0buz) October 12, 2018
In more positive news, a new exchange is adding XRP trading to its list of available services. Mercado Bitcoin, a prominent Latin American trading platform, will introduce XRP trading in the coming hours and days. It is a bit unclear if there will be immediate fiat currency pair-based trading. Even so, any additional exposure for this asset will be welcomed with open arms.
Chegou o XRP (Ripple) no Mercado Bitcoin!
Ficou interessado em negociar? Fizemos um tutorial especial para te ajudar. Confira como comprar, vender, enviar e receber XRP (Ripple) em nossa plataforma. 🙂https://t.co/kXprmWSc8f pic.twitter.com/97YsfqnBX9

— Mercado Bitcoin (@MercadoBitcoin) October 10, 2018
Speculators and traders remain on the fence as to what will happen to XRP. Although a lot of traders go short, the RealProfitss chart is pretty different. They expect a major bounce to occur, which could catapult XRP to $1 in the near future again. Achieving such a goal may prove challenging, although stranger things have happened.
Based on the current market circumstances, a healthy bounce is not out of the question whatsoever. This does not just apply to XRP alone, as all other currencies will attempt to recover some lost value during the day. Whether or not any of them will be successful in this regard, is a different matter altogether. For XRP, the trend looks promising, although sustaining it will always be difficult.
Image(s): Shutterstock.com