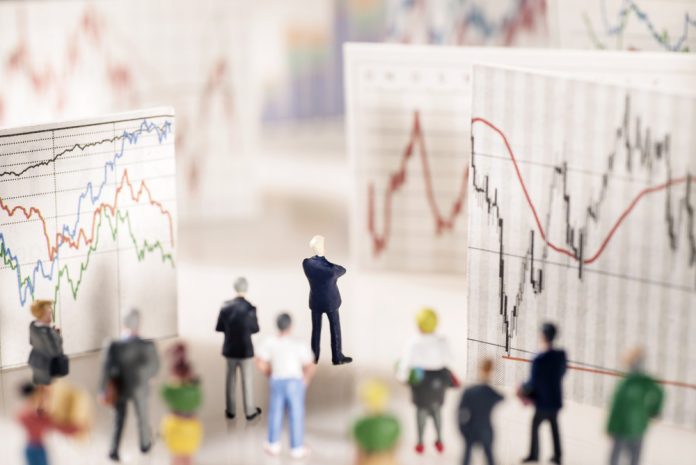 A lot of interesting things are happening in the world of cryptocurrencies. While most markets are still in the red right now, there will be some form of reversal at some point. Considering how Dogecoin seemed poised to hit $0.004 last week, this current revered trend is slightly worrying. In fact, the price is on the verge of dropping below $0.003 again, which is never a good sign.
Dogecoin Price Trend Hits a Snag
It is a bit disconcerting to see how the Dogecoin price is evolving at this time. Although there was pretty solid momentum prior to the weekend, it seems things have taken a turn for the worse in rather quick succession. So much even that it now appears more likely to expect a Dogecoin price of $0.003 rather than $0.004 in the coming days.
During the past 24 hours, the value per DOGE hasn't changed all that much. There is a minor 1% drop in USD value, and a 0.5% drop over Bitcoin. That is nothing to be excited about in this day and age, yet it does confirm things are not going according to plan for Dogecoin price watchers and speculators.
Looking across social media, there is nothing warranting such a steep Dogecoin price drop at this stage. In fact, it would appear DOGE is becoming a far more useful altcoin than it was before. Cocomfy, while an unknown online retailer, currently accepts Dogecoin payments. More merchant adoption is always a good thing for cryptocurrencies, and Dogecoin can always benefit from such developments moving forward.
Shop with #dogecoin now at https://t.co/gTZCLpZitq #Crypto #cryptocurrencies #blockchain #doge pic.twitter.com/mlN0BxIyBz

— cocomfy (@cocomfyhq) November 12, 2018
Another online store is in the process of embarking on a Dogecoin adventure at this time. More specifically, the Flubit marketplace currently accepts DOGE payments. This platform is advertised as a major marketplace offering millions of products to clients all over the world. Another notch in the belt of Dogecoin, although it remains to be seen how this development will pan out exactly.
Use $DOGE #dogecoin at the worlds largest $crypto enabled market place https://t.co/yYRaJjGSVl @dogecoin Millions of products with global delivery #doge #dogecoin pic.twitter.com/grBFcomBPP

— MonetaryUnit (@MonetaryUnit) November 13, 2018
One of the more noteworthy Dogecoin-related products to come to market recently is cryptocurrency-themed socks. As the tweet by Kimchi Socks explains, these Dogecoin socks look pretty appealing first and foremost. Although they may not be everyone's cup of tea in the slightest, it is evident tools like these can help spread the world on Dogecoin in a very powerful manner.
@I_Make_Lemonade nice Doge socks.#dogecoin #cryptocurrency #dubrovnik #croatia #kickingback #oldtown pic.twitter.com/8XrLXsZGjo

— Kimchi Socks (@KimchiSocks) November 12, 2018
All of this seems to indicate there will be a Dogecoin price rebound at some point in the future. Before that can happen, however, there may be a brief dip below $0.003 in the coming hours and days. It is always difficult to predict cryptocurrency market movements in this day and age. Dogecoin is certainly no exception, although it is not doing all that bad, given the circumstances.
---
Disclaimer: This is not trading or investment advice. The above article is for entertainment and education purposes only. Please do your own research before purchasing or investing into any cryptocurrency.
Image(s): Shutterstock.com