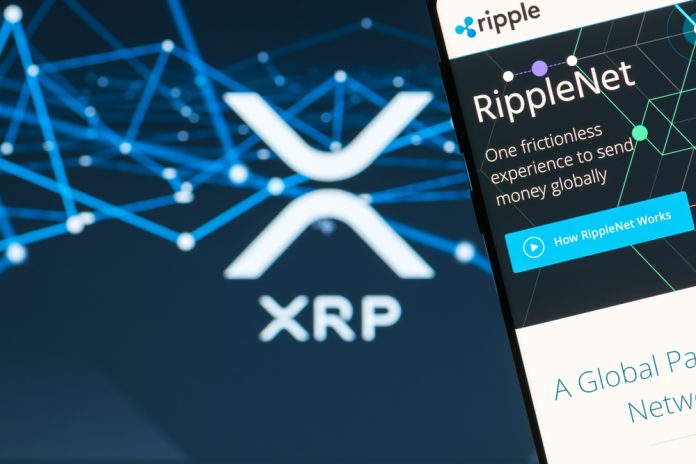 Although most people are mesmerized by the Bitcoin Cash spectacle, there are other developments to keep an eye on. Slowly but surely the XRP keeps inching closer toward that $0.5 goal once again. A solid uptrend in USD and BTC value proves this asset has no correlation with Bitcoin's moody swings these days.
XRP Price Trend Looks More Bullish
When looking at the current market cap rankings one particular aspect may still seem out of place. At this time, XRP is still ahead of Ethereum in terms of total valuation. This gap has been created several days ago and continues to grow larger every day. Finding the reason for this trend is not hard. Ethereum keeps losing value, whereas XRP keeps gaining across the board.
In the past 24 hours, the XRP price has gained another 5% in USD and BTC value. It is on the verge of surpassing 9,000 Satoshi for the first time in a while. While it may not necessarily reach a mark of 25,000 Satoshi anytime soon, this current Bitcoin bear market is not hindering the asset's thirst for greatness by any means.
Not everyone on social media has overlooked this trend. A sentiment by WolfsburgmK1 is as bullish as it gets, although it may also be a bit misguided. Cryptocurrencies have very limited use cases, whereas Ripple and its XRP asset are very different. It provides use cases in the financial sector, which is closer to people's hearts than Bitcoin will be at this time.
In 2019, the wider crypto space will suddenly wake up asking 'What's the use case?'

In which case, @Ripple will reply with 'We've got this. Hold my beer.'#XRPcommunity #xrp $XRP #RippleNet #ripple

— WolfsburgMK1 (@WolfsburgMK1) November 17, 2018
Interestingly enough, it would appear this latest XRP price trend is leading to the creation of new memes. XRP is not an asset one would associate with memes or jokes whatsoever, but some community members are getting a bit more creative. This is a pretty interesting trend, all things considered.
#xrp trend line is a bit like this ☝️☝️ pic.twitter.com/uzExRFlwlG

— xrppolice (@xrppolice) November 17, 2018
Dutch xrPal has also shared a meme, albeit one that also has a real meaning behind it first and foremost. No one can deny the market cap of XRP compared to the overall value has been on the rise lately. It is also gaining on Bitcoin in this department, albeit that trend may not necessarily remain in place for too long. Even so, interesting statistics, with a more than amusing meme to boot.
#XRP already 10% of Total marketcap and more than 20% of BTC marketcap. #XRP: I'm coming for you, #BTC #xrpcommmunity pic.twitter.com/H0uh6v9Kq8

— Dutch xrPal💧 (@Dutch_XRP) November 17, 2018
Based on these current market conditions, it seems very likely the XRP price will hit $0.5 this weekend or in the coming days. How high it can go once that level has been reached, is still uncertain. There will be some profit-taking shortly afterward, as speculators have been looking for short-term gains during this extensive bearish market trend.
---
Disclaimer: This is not trading or investment advice. The above article is for entertainment and education purposes only. Please do your own research before purchasing or investing into any cryptocurrency.
Image(s): Shutterstock.com