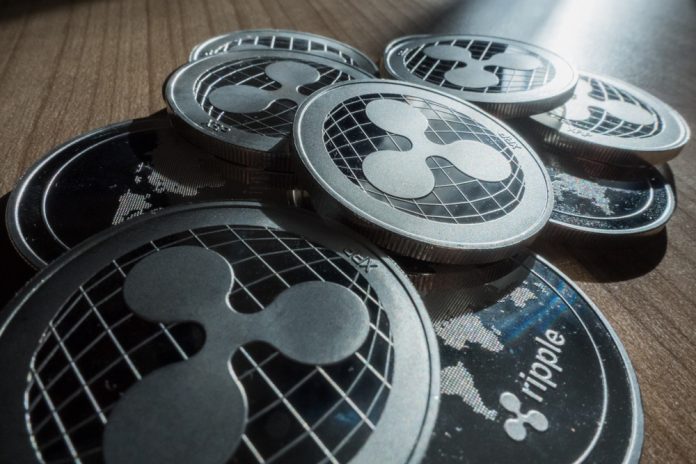 The past few days have not been easy for Ripple and its native XRP asset. A lot of market volatility has ensued for no apparent reason. It seems unlikely XRP will hit $0.4, although returning to $0.5 has been a very big struggle. For now, it seems the status quo near $0.45 will remain in place.
XRP Price Standstill Remains
It is quite interesting to see how different cryptocurrencies and assets respond to the current market conditions. Considering how Bitcoin remains in the red, it seems safe to assume all of the other markets will continue to struggle as well. This also has a negative impact on the current XRP price, which remains stuck in the $0.45 range for quite some time now.
Over the past 24 hours, no excitement has built up for XRP. The USD value is still in the red by 0.5%, and there is a 0.1% deficit over Bitcoin waiting to be overcome. To top it all off, the trading volume associated with this asset has dropped to under $250m, which is rather low for this particular market. Nothing to be overly excited about, albeit no major concerns have materialized either.
There is some positive news for XRP, although it might not have an immediate impact on the price right now. A new hardware wallet project, which goes by the name of ELLIPAL, will support XRP among other assets and cryptocurrencies. It is an interesting bit of news, as more exposure for these supported assets can only lead to further positive momentum.
ELLIPAL hardware wallet and its companion App will support #DASH @Dashpay #USDT @Tether_to #LTC #Litecoin @litecoin #ETC #EthereumClassic @eth_classic #DGB #DigiByte @DigiByteCoin #XRP @XrpCenter @Ripple_XRP1 on early November! Jpin our telegram now!https://t.co/n34GidzwZr pic.twitter.com/dUEd0VADiz

— ELLIPAL (@ellipalwallet) October 31, 2018
Traders and speculators are confident now is a good time to accumulate some more XRP. While it is true all assets and cryptocurrencies have a rather low value when looking at the bigger picture, one also has to be able to warrant buying in at this stage. There is still a long way to go until the markets rebound accordingly, as this negative momentum has been in place for the better part of eight months now.
Buy more XRP …. this is financial advice 👍#XRP #xrpthestandard

— Justin Stephens (@justinstephens) October 31, 2018
For those willing to buy XRP, it is always best to look well beyond eBay listings in this regard. More specifically, there is a growing number of listings selling small batches of XRP for steep prices. Although eBay doesn't officially prohibit such sales, one has to wonder why anyone would buy XRP off this platform in the first place.
💥Has everyone seen this on eBay??!!!!💥 100 for £95. Praying on the innocent. #XRP #XRPcommunity pic.twitter.com/D9V0FlVOC7

— 💥Max Lewis J 🇬🇧 🏴󠁧󠁢󠁥󠁮󠁧󠁿 XRP 💥 (@MaxLewisJ) October 31, 2018
For the time being, it remains to be seen if and when the XRP price can recover. At this time, things are not looking overly bleak, although there isn't much positive news either. The new hardware wallet may lead to some interesting developments down the line, assuming this product can meet users' expectations.
Image(s): Shutterstock.com