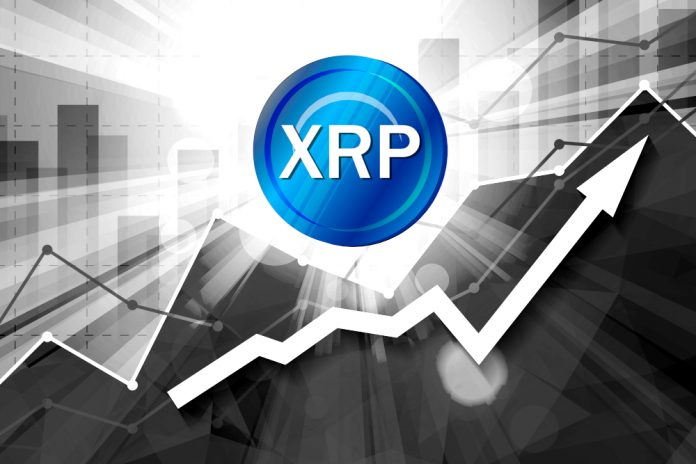 Ripple's market has been making waves with double digit movements. Trading at $0.53 at the time of writing, the XRP price dipped to a low of $0.44 before catapulting back up above the $0.50 level.
Most Accurate XRP Price Prediction:
Referring back to our previous Ripple price analysis, Tilen_tradershub from tradingview really hit the nail with his chart from September 19th.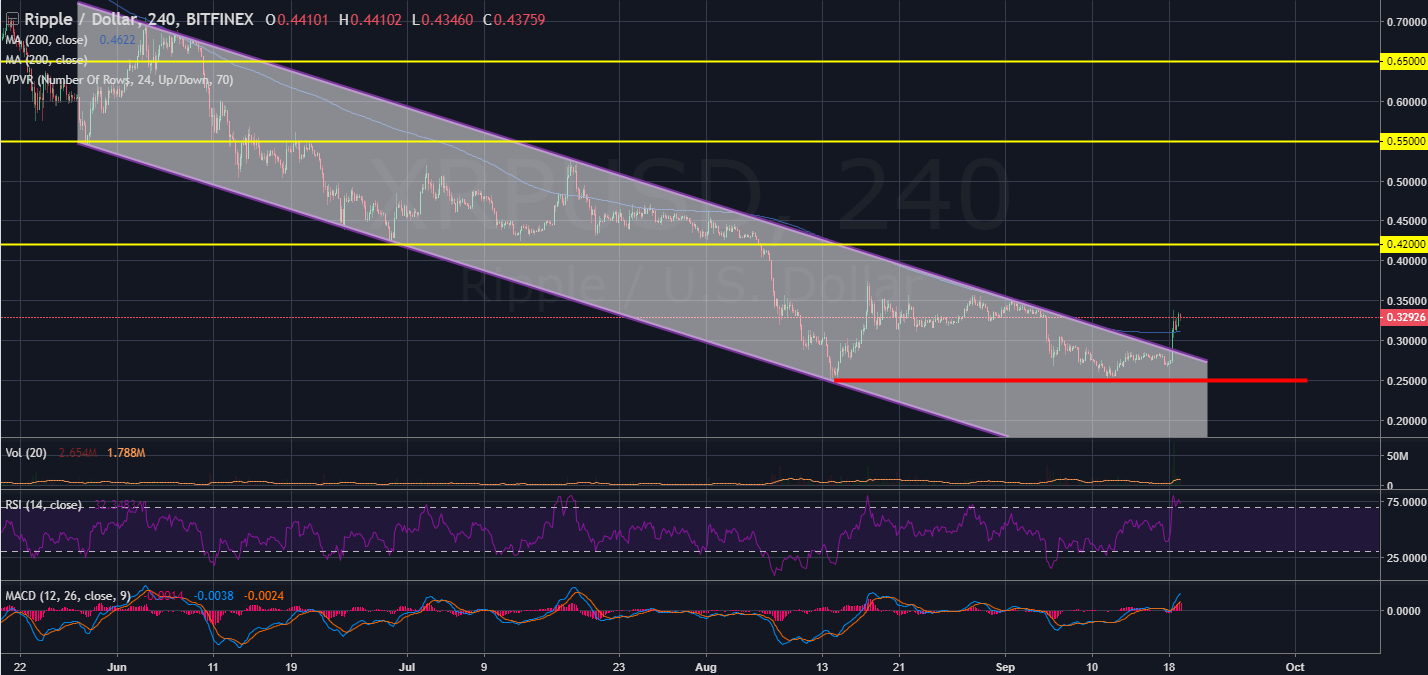 He mentioned support at $0.42 and resistance at $0.62. So far support ended up being at $0.44, which is extremely close to the prediction. After hitting the $0.55 target over the weekend, XRP is fighting for that same level right now.
As we move closer to October, Ripple's xRapid platform is getting ready to launch. There has been a lot of hype surrounding this announcement, which many traders are agreeing is the main cause of this price surge.
On to the bad news. According to a WSJ report, Jed McCaleb, one of Ripple's co founders has been selling between 20,000 and 40,000 XRP per day earlier this year. In August, that amount increased to over 500,000 XRP per day.
That means that up until July, McCaleb was getting anywhere between $10,000 and $20,000. In August, when XRP's price was around $0.3, a sell order of 500,000 would net $150,000.
Given all this sell volume, it is surprising to see Ripple still doing quite well in this bear market, making gains of over 30% in a single day. Ripple is up 8% in the past 24 hours, compared to Ethereum and EOS who are both down 4%.
Overall the cryptocurrency market is doing well for a Tuesday. The overall market cap sits at a comfortable $211bn, a healthy amount away from the $200bn level.
Image(s): Shutterstock.com