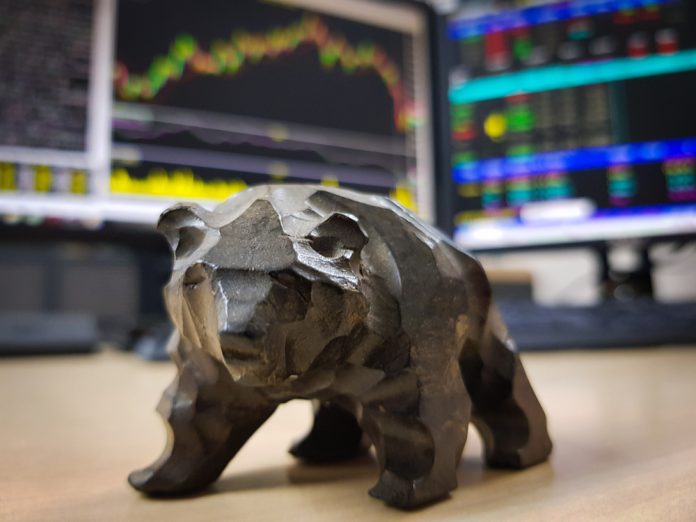 It remains very tough going for all cryptocurrencies, tokens, and digital assets on the market. Any positive outbreak is quickly pushed down, by the look of things. For XRP price watchers, this is not necessarily the trend they were hoping for during early 2019. There also appears to be some misinformation making the rounds regarding private ledgers and XRP.
XRP Price Momentum Remains Somewhat Negative
Although Ripple's native asset successfully overtook Ethereum in market cap some time ago, the lead remains rather minimal. This is primarily due to neither market showing any real changes in terms of value lately. What goes up by a small margin eventually comes down by a slightly bigger margin. This cycle continues to repeat itself indefinitely, by the look of things.
Over the past 24 hours, the XRP price change has been minimal, yet still negative. A small 0.11% drop in USD value isn't necessarily something to be concerned about. However, the 0.94% loss in XRP/BTC, on the other hand, paints a very different story. Even though Bitcoin is still bearish, it would appear Ripple's asset can't decouple itself at this time. An interesting situation worth keeping an eye on.
As has been the case for some time now, there are those who seemingly misunderstand Ripple's vision and how XRP will be used in the real world. A new YouTube video talks about "private ledgers not showing up on XRPL". This is, first and foremost, a theory which is not necessarily based on actual evidence. Additionally, there hasn't been any active talk about private ledgers. The ecosystem focuses on the XRP ledger, yet private ledgers will seemingly not be part of it.
You heard it here..

SamIam just said we won't see any increase in

XRP since private ledgers may not show up on

XRPL …..

but is it true? Seems like a good point he's makimg…

Comment down below what y'all think?https://t.co/CrU1iST1i4

— SILVER_INVESTOR (@silverinvestorr) January 18, 2019
On the technical analysis side of the spectrum, things are not looking too great for the XRP price. XRPeedmyself seems to confirm the momentum slowly leans toward going further down, rather than hitting $0.35 anytime soon. Unless any gains can be noted in XRP/BTC, this outlook may very well come true sooner rather than later  Even if it does, there is no real reason to panic just yet. The $0.32 level has proven to be rather solid for XRP in recent months.
Areas to watch imo, we could see a further drop if we push up to the 0.3500 level and could see a bounce up from 0.3200…..other than that we are range bound.. Again imo, candlesticks dont lie. #XRPthestandard #xrpcommunity #imnotanexpert #xrp #xrpchart #xrpusd pic.twitter.com/nxFL4c9UxC

— XRPeedmyself (@XRPeedmyself) January 18, 2019
It would also appear a new XRP-based trading pair has opened on Bitrue The company announced they would peg XRP against some of the top tokens and altcoins on the market. With EOS/XRP now going live – as well as three other EOS pairs – it is evident they are delivering on the initial promise. Whether or not this new digital asset-based trading pairs will yield any decent trading volume, remains to be determined.
New Listing @BitrueOfficial 🎉🎉🎉🥳🙌#EOS @block_one_

Trading pairs available:
EOS/XRP
EOS/BTC
EOS/ETH
EOS/USDT

Deposit & withdrawal have been enabled now!https://t.co/gjjrvqc5D0 pic.twitter.com/7K4v9AAxLS

— Bitrue (@BitrueOfficial) January 18, 2019
When looking at the bigger picture, there is no reason for any XRP price concerns right now. The swift uptrend some people had hoped for will not materialize yet, but that isn't necessarily a big blow either. As long as there is no real reason for investors to pour money into any market, no real chances should be expected moving forward. The year 2019 may be all about price stability following a brutal 2018.
---
Disclaimer: This is not trading or investment advice. The above article is for entertainment and education purposes only. Please do your own research before purchasing or investing into any cryptocurrency.
Image(s): Shutterstock.com