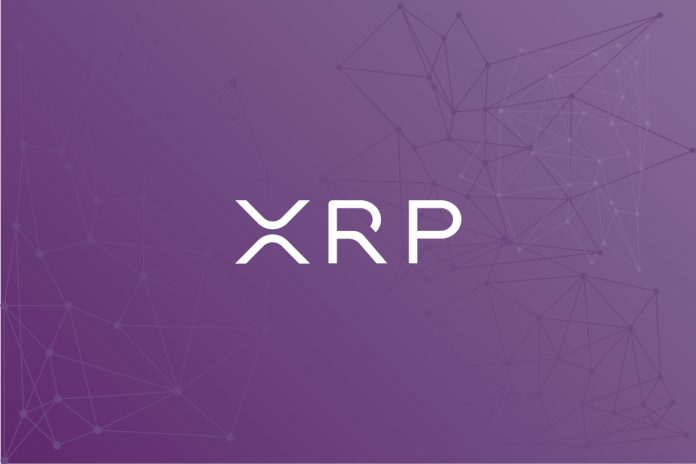 The XRP price has been on quite a rally the past few days. It was only two days ago that the price was at $0.29, as the crypto markets bounced upwards XRP price followed rising by over 25%. With the resistance at $0.36 broken, what does the future hold for the asset?
XRP Price Looking For New Support
XRP has broken through the $0.37 resistance briefly a few hours ago reaching a high of $0.39. In yesterday's XRP price analysis we mentioned that "if XRP can hold the $0.35-$0.36 support line, further momentum upwards is expected." Lo and behold, the support line from yesterday held quite well and combined with the bullish crypto markets today XRP experienced further momentum upwards. Let's take a look at the technicals and see what's in store for XRP.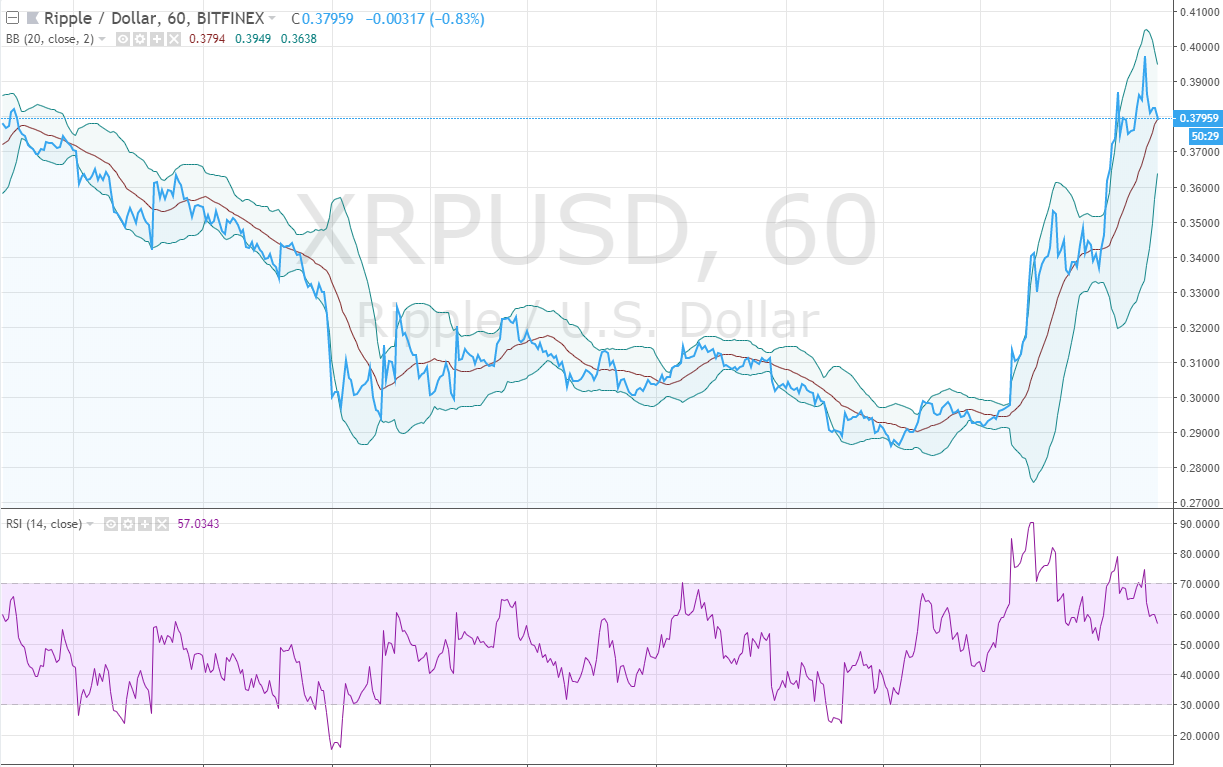 Relative Strength Index: The current RSI is at a healthy 60 points. It is a little on the high side however the market does not seem to be overbought and further upward momentum is not unlikely.
Bollinger Bands: According to the indicator it looks like the market is consolidating slightly. However, that can change quickly as we have seen yesterday. The current resistance is at around $0.40 and support is at $0.36.
A bounce off the $0.36-$0.37 support is not out of the question as the market will try to test the new support. As we have already seen a test of the $0.40 resistance it is not likely the market will test that level before establishing the new support. So far, the current price of $0.38 is holding quite well so that could be the new support as well.
As mentioned yesterday, XRP has been making great progress securing key partnerships to test their financial solutions such as xRapid and xCurrent. Western Union and American Express both verified that they have partnered with Ripple Labs to test their technology.
On another note, people are wondering why Coinbase hasn't listed XRP as of yet? After all, their headquarters are only a 6 minute walk apart from each other, so it's really a mystery as to why the two can't reach some sort of agreement.
@Ripple and @coinbase is exactly 6 Min walk from each other….

Can we have some mutual and common grounds on when #XRP will be listed? #xrpnews #xrpcommunity #xrpthestandard #xrp #ripple $xrp @XRPTrump @Baggehaglund @xrpcryptouser @XRPMichaelB

Let's RT 🏛️ pic.twitter.com/XVmqiAbzIA

— Lorenzo van Wyk (@_vanwyklorenzo) December 18, 2018
So far Coinbase supports the following assets: Bitcoin, Bitcoin Cash, Ethereum, Ethereum Classic, Litecoin and 0x. One reason for the delay in adding XRP support might be the fact that it is not a cryptocurrency like the others but is a digital asset. That may have some regulatory implications that are difference than traditional cryptocurrencies. However, given how XRP strives for regulatory compliance personally I don't see a reason why the two can't work something out.
---
Disclaimer: This is not trading or investment advice. The above article is for entertainment and education purposes only. Please do your own research before purchasing or investing into any cryptocurrency.
Image(s): Shutterstock.com