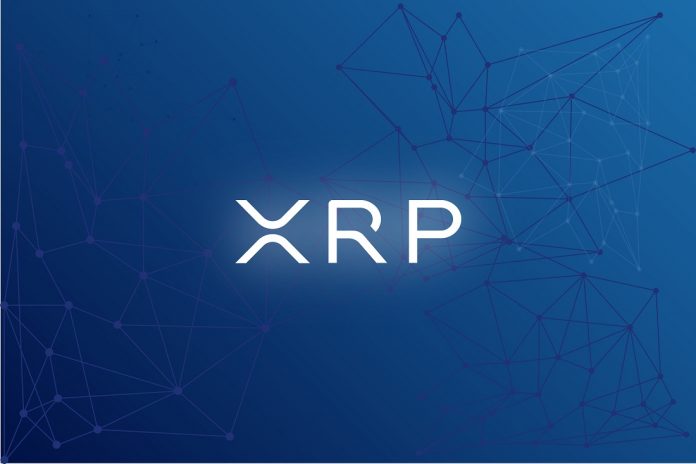 With all top markets going through this revival of sorts many people expect big things. That is only understandable, as most expectations have been suppressed for nearly a full year. As far as the XRP price is concerned, the momentum seems promising as well. Oddly enough, the asset struggles to improve its position in BTC value. Even today, those gains are nearly non-existent.
XRP Price Surges but not in BTC Value
In this volatile industry, it is evident most traders buy altcoins, tokens, and assets to increase their Bitcoin holdings over time. This approach has worked out quite well for several years. For those who bought XRP in recent months in the hopes of multiplying their BTC holdings, things are not necessarily working out all that well. In fact, the asset is still struggling to maintain the current level despite its overall gains.
To put this in perspective, the XRP price has risen by 4.5% in USD value. Following this new increase, one XRP is now valued at $0.333. That will please a lot of investors, even though there is still a lot of work to be done. In terms of XRP/BTC, things are not changing all that much. In fact, the 0.2% improvement barely pushes the price to 8,045 Satoshi. Not the development people have been looking for.
On social media, there are numerous expectations as far as RIpple's native asset is concerned. Bolsatero expects a push to $0.35 prior to heading as high as $0.55. A very ambitious outlook, primarily because XRP does not the strong gains all of its market cap "competitors" offer right now. That doesn't mean XRP is in bad shape, but it is important to keep one's expectations in check.
#XRP está a punto de superar 0.35 lo que supondría abrir objetivos de 0.4 en el corto plazo. Superar esa zona daría posibilidades de ver incluso 0.55 pic.twitter.com/XR2GwFXftZ

— Bolsatero (@bolsatero) February 24, 2019
KenCarv, on the other hand, has a bit of a different prediction. While there is always a chance he is absolutely correct, these markets tend to evolve in mysterious ways. Expecting XRP to go parabolic after Bitcoin gets a higher high would be something to behold for sure. Whether or not that can or will happen, is a different matter altogether.
Prediction is #XRP goes parabolic shortly after bitcoin #btc prints a higher high

— KenCarv (@Ben_BlackWhite) February 24, 2019
Last but not least, there is another interesting prediction by CryptHawk. Heading to $0,58 seems inevitable according to this user. While it is in line with some other predictions on social media, this will all mainly hinge on how Bitcoin's value evolves in the coming days. Assuming Bitcoin remains bullish, there is still no guarantee XRP will head down a similar path in the process.
Some crazy days ahead to 0.58 and maybe more! Many scalps and so much profit opportunities. This is why you join my discord pinned on my profile because you want to follow who really calls the right targets since day 1!#XRP #XRPCommunity #XRPArmy #xrpthestandard

— CryptHawk (@CryptHawk) February 24, 2019
All of these signs confirm XRP is moving up slowly but steadily. While it may not be to the liking of those speculators chasing quick profits, it is usually the better approach. There is no point in pushing a value up by 25% only to have it result in a 35% correction the next week. As such, XRP seems to be doing just fine, although it is not the most spectacular market right now.
---
Disclaimer: This is not trading or investment advice. The above article is for entertainment and education purposes only. Please do your own research before purchasing or investing into any cryptocurrency.
Image(s): Shutterstock.com