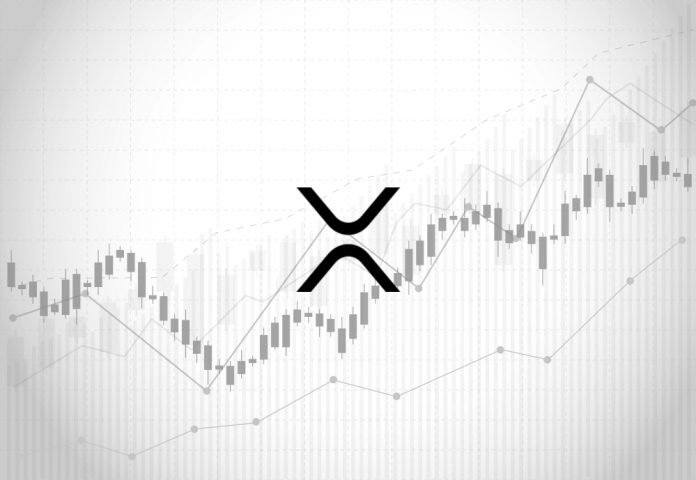 It is not uncommon to see all of the top cryptocurrencies in the green on Saturday morning. At the same time, this seemingly promising sign is not necessarily a guarantee for further upward momentum over the weekend. The XRP price is trying to make yet another move, although $0.5 remains well out of reach.
XRP Price Attempts Another Push
It is good to see all of the top currencies in the green in this early stage of the weekend. This past week hasn't been too great for all cryptocurrencies, tokens, and assets. A lot of uneasy momentum has formed, nipping any attempt at an uptrend in the bud fairly quickly. Whether or not things will be a bit different as the weekend progresses, is a different matter altogether.
Over the past 24 hours, the XRP price has noted a small increase in both USD and BTC values. Although this is nothing to be overly excited about just yet, an attempt to hit $0.5 earlier this week has remained in place despite the setbacks. Even so, it seems unlikely this current push is sufficient to get XRP near that level again before the weekend is over. Anything is possible in this volatile industry.
Looking across social media, there are some interesting tidbits of information pertaining to XRP. It would appear the asset is making inroads in Bahrain, courtesy of a major service provider integrating xRapid for cross-border payments. That is another validation of Ripple's technology itself, and it can have a positive impact on the XRP value as more time progresses.
,#xrp and the growing mass adaption https://t.co/Nk1GG15clZ

— MischTrader (@msmuc1) October 20, 2018
Additionally, there is more support for XRP within the cryptocurrency ecosystem as well. Bitrue is introducing XRP trading,  which further confirms the demand for this particular asset is not slowing down anytime soon. Even so, more liquidity is always a good thing, albeit it remains to be seen if that can give the XRP price a healthy nudge over the coming days and weeks.
#XRP has branches and channels in places we haven't even thought of.the more they help and facilitate the bigger #XRPCommunity will grow and closer to the moon our #DigitalAssets will rise. Thanks @Hodor https://t.co/rzzhNwy9ch

— ukcryptogal (@ukcryptogal) October 20, 2018
Last but not least, a fair few community members have high hopes for XRP's value after the upcoming Sibos conference. The world's leading finance-oriented event of the year is always filled to the brim with announcements and partnerships. Slowly but surely, assets such as XRP have also become a regular topic of conversation during those events, which can be pretty significant this year.
Yes XRP can #yesxrpcan #xrpthestandard #xrpcommmunity #xrp https://t.co/XEWx3pAbiJ

— Cantona⚡️United (@CantonaUnited80) October 20, 2018
A lot of positive momentum appears to be brewing behind the scenes for XRP. Although the cryptocurrency community is still divided as to whether or not this asset should be traded against cryptocurrencies, no one can deny  Ripple and its native asset have seen significant success throughout 2018. It seems that will lead to a hefty price spike in the future, although no one knows if and when it will materialize exactly.
Image(s): Shutterstock.com