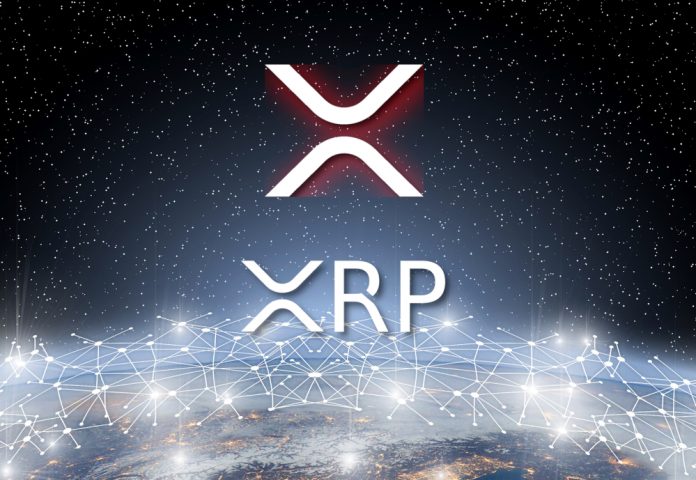 These are very interesting times in the cryptocurrency industry. Although a lot of markets are still down in value right now, the rebound is not that far off by any means. If the XRP price trend is any real indication, there should be a healthy bounce across the board overnight.
XRP Price Negates Most Losses
As most eyes remain on Bitcoin's price momentum these days, one would tend to forget the alternative markets are where most of the money is made. Altcoins, assets, and tokens are a great way to increase one's BTC holdings over time. Sadly for XRP enthusiasts, Ripple's native asset has not been a good choice in that department. The XRP/BTC ratio continues to drift lower every single week.
While no imminent major changes are detected, there is a chance this market will see a bounce sooner rather than later. The XRP price has negated most losses, as there is just a 0.2% deficit in both USD and BTC value to overcome at this time. This means the value should remain above $0.3 for most of the time, and the XRP/BTC ratio will not necessarily drop below 5,000 Satoshi.
As is usually the case when it comes to social media, the opinions on XRP are all over the place. Jason Foxx is fed up with Ripple's asset for some unknown reason. He points out how there has been a near $1bn market cap loss, whereas Bitcoin is starting to show signs of strength once again. Those correlations are nothing new in this industry, though.
#xrp has lost almost $1billion in a few weeks, wiped straight off its market value and it's going down fast. No one talking that now, #bitcoin just getting started again

— Jason foxx (@Jasonfoxx10) May 8, 2019
A slightly different opinion is offered by Doug Fasho, although it is a bit unclear what any of this has to do with XRP. It is certainly true PoW chains are under a lot of pressure from multiple angles, yet claiming PoS is the way to go for XRP seems a bit odd. This network is not like traditional cryptocurrencies by any means and seems to perform quite well under most circumstances.
p.o.s way to go #xrp

— dougfasho_xrpbaby! (@dougfasho) May 8, 2019
One of the more odd memes involving XRP is shared by The Crypto Monk. Some Twitter user genuinely asks for a decent XRP wallet solution, and he effectively claims the Windows Recycle Bin is the one and only option. While there has been some genuine hate toward XRP for no real reason, memes like these won't amuse too many community members.
Say no more, fam. pic.twitter.com/UGxP12shw0

— The Crypto Monk ⛩ (@thecryptomonk) May 8, 2019
When looking at the bigger picture, it is evident the alternative markets need to note some gains sooner rather than later. Only time will tell whether or not these efforts will be successful, as it seems unlikely any major shifts will occur. For XRP, however, the coming hours could get rather interesting in many different ways.
---
Disclaimer: This is not trading or investment advice. The above article is for entertainment and education purposes only. Please do your own research before purchasing or investing into any cryptocurrency.
Image(s): Shutterstock.com