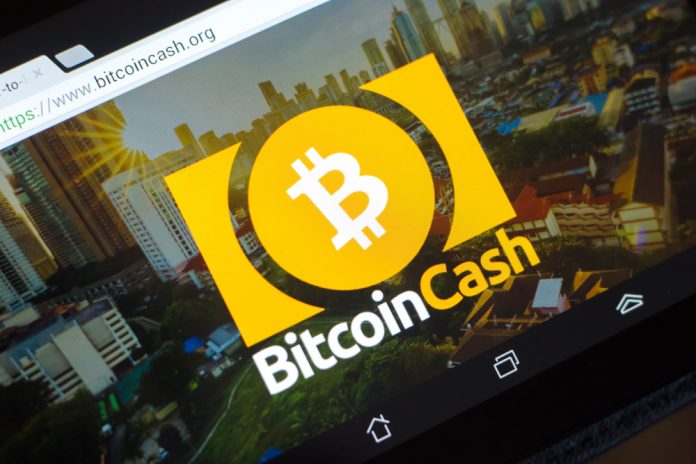 It doesn't happen all that often all of the leading cryptocurrencies are in the green across the board. Both the one-hour and 24-hour changes look incredibly promising as of right now. This positive momentum is pushing the Bitcoin Cash price toward $800 once again, which shows there is a lot of positive momentum looming ahead.
Bitcoin Cash Price Momentum Intensifies
It has been a very interesting weekend and start to the new week for all major cryptocurrencies. Since most people expected the prices to decline again after a pretty solid Sunday, it is evident that has not happened just yet. Instead, there is a renewed sense of bullish momentum, especially where the Bitcoin Cash price is concerned.
Over the past 24 hours, there has been a Bitcoin Cash price increase of 9.01%. That is rather strong momentum, although it remains to be seen how long it can remain in place. Most of these gains are facilitated by Bitcoin's incredibly bullish momentum. That also means the Bitcoin Cash price may begin to decline once the value of Bitcoin beings to drop once again.
Speaking of Bitcoin, Bitcoin Cash is gaining on the world's leading cryptocurrency over the past 24 hours. There is a 3.75% increase in the BCH/BTC ratio over the past 24 hours, which is rather promising. This helps push the Bitcoin Cash price to just over $800 again, albeit it is to be expected some profit taking will start taking place fairly soon.
The overall cryptocurrency trading volume has begun to rise again, which is a positive sign. Thanks to this increase in volume, it has become apparent the Bitcoin Cash trading volume will continue to increase alongside. The past 24 hours have resulted in $575.5m worth of BCH trades, which is a more than respectable amount of volume for this particular altcoin.
Most of the trading volume is generated by OKEX's USDT pair as of right now. Its lead over Bitfinex's USD market and Binance's USDT pair is not all that big, but things are changing on a constant basis. Huobi and BitForex add two more USDT pairs to the top five, which is rather interesting. Only one fiat currency pair is a bit worrisome, although it's not necessarily the biggest concern either.
If the Bitcoin Cash price momentum is any short-term indication, the coming days and weeks may prove to be very interesting for cryptocurrency speculators. All markets enjoy a spell of bullish momentum, and it seems this may remain in place for an extended period of time. It is still too early to say for sure, though, as cryptocurrency markets are highly unpredictable first and foremost.
Image(s): Shutterstock.com