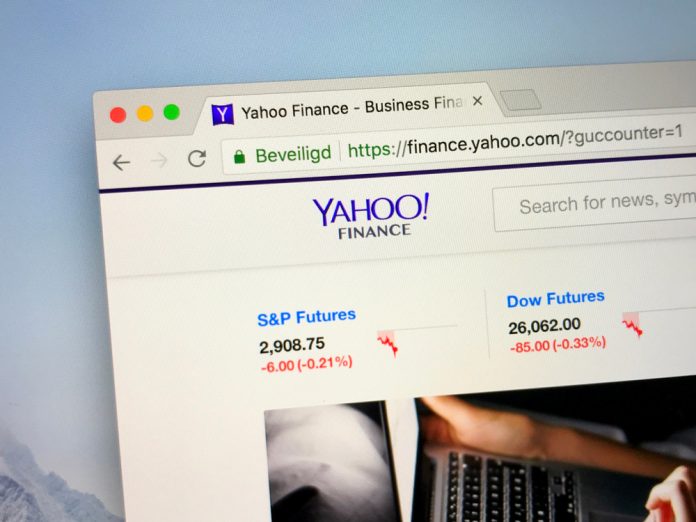 2018 seems to be a year of mainstream cryptocurrency adoption, as Yahoo Finance has joined the party by integrating buy and sell options for three cryptos. Yahoo Finance users can now buy and sell Bitcoin, Ethereum and Litecoin through the site's portal. The three digital assets are currently ranked first, second, and seventh respectively in market capitalization, with Bitcoin trading at $6,900, Ethereum at $280 and Litecoin at $60 at press time. The move has been lauded by the crypto community, with many commending the direction taken by Yahoo at a time when many internet giants have shunned the industry. Anthony Pompliano, the founder of crypto-focused VC firm Morgan Creek Digital, euphorically broke the news on Twitter, stating that the crypto adoption virus is spreading.
Spreading To The Masses
Yahoo Finance platform uses Coinbase, a top US crypto exchange and trading app Robinhood as third-party brokers for the transactions. Consequently, the platform does not hold any user data, but the users must have an account from at least one of the two platforms when they want to trade in crypto assets through its platform.
While many of the top ten cryptos such as XRP, Bitcoin Cash, EOS and Stellar Lumens are not yet available on the platform, users can access their statistical data. Yahoo Finance is yet to disclose whether it intends to add support for the trading of other cryptos. In 2017, Yahoo Finance integrated numerous key features to its platform to allow investors to track dozens of cryptocurrencies on its platform. In partnership with crypto data aggregator CryptoCompare, the platform added such features as the support for quote pages, data on currency pairs, market capitalization and coins' outstanding and historical data.
Historically, Yahoo Finance has been one of the most comprehensive financial portals regarding equities and other financial instruments, specifically for the United States and North American investors. With plenty of free and exclusive information, traders use such data to guide their investment decisions. However, since last year, the offering has extended rapidly to include dozens of digital currency pages.
The move by Yahoo Finance to integrate cryptocurrencies into its platform comes a month after Canada-based information and news provider Thomson Reuters partnered with CryptoCompare to track a number of digital assets on one of its desktop finance feeds. Under the partnership, CryptoCompare collates order book, trading information and statistical data for over 50 digital currencies sourced from trusted exchanges to be provided to investors through Thomson Reuters' Eikon platform.
This latest move follows up on other efforts by the company to make inroads into the crypto trading industry such as the acquisition of a 40 percent stake in Tokyo-based BitARG crypto exchange. The acquisition was done in April through Yahoo Japan's wholly owned subsidiary YJFX, costing the company $19 million (2 billion yen). The company further revealed its plan to launch an easy-to-use digital currency exchange in the next year.
Yahoo Finance platform is currently reported to have about 165 million users monthly, of which 70 percent reside in the United States. Hopefully, the new service will be expanded to accommodate those living outside the US as the buy and sell option is only currently available for US citizens.
Image(s): Shutterstock.com