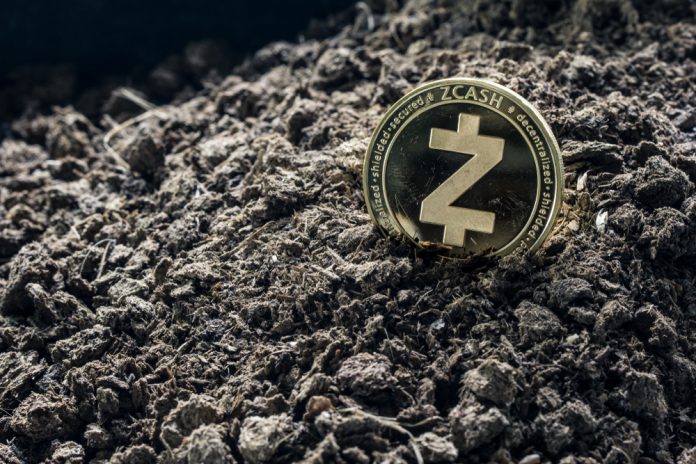 A lot of interesting things are happening in the world of cryptocurrencies. With all markets still in the green, it has become apparent there may be a positive end to 2018 after all. Slowly but surely, all markets continue to move up every single day, and ZCash has reached $125 again. A positive trend which may result in even further gains later this week.
ZCash Price Surpasses $125 Again
The past few weeks have been pretty interesting for ZCash, especially in the price department. Considering how Zcash's network upgrade – codename Sapling – has gone off without a hitch, one would expect there to be further price momentum by now. That hasn't necessarily materialized yet, although there are some very promising market indicators moving forward.
In the past few hours, the ZCash price has increased by 4.4% in both USD and BTC departments. That in itself is rather promising, especially when considering how the value has hit $125 again for the second time in as many weeks. This is considered to be a major development for the altcoin, primarily because this price level can be quite crucial in the weeks to come.
One reason why ZCash will always remain relevant is because more and more people value their privacy and anonymity when it comes to cryptocurrencies. Together with the likes of Monero, Dash, and others, it is only normal the value of these currencies will keep rising over time simply because of their anonymous nature.
If anonymity is important to you, privacy coins like @monero, @zcashco or @Dashpay might be a great option for you. Read our guide to what privacy coins are to learn more and start investing!#privacy #cryptocurrency #crypto #DASH #XMR #ZEC https://t.co/xPUHKFZd95 pic.twitter.com/PCYOzn3aw3

— Cryptocurrencies AU (@cryptoc_au) November 6, 2018
As is usually the case when altcoin prices rise, there will be arbitrage opportunities available. For Zcash users, it seems there are numerous options, which can yield an easy 1% profit for simply moving funds between different exchanges. Although not all of these platforms offer major volume, it is evident there are some opportunities to take advantage of regardless.
#ZEC
Buy at #Sistemkoin and sell at #Bitfinex. Ratio: 1.00%
Buy at #Sistemkoin and sell at #HitBTC. Ratio: 0.96%
Buy at #Sistemkoin and sell at #YoBit. Ratio: 1.12%
Buy at #Cex and sell at #YoBit. Ratio: 0.81%#bitcoin #arbitrage #arbitraj #arbingtool https://t.co/xiFUPzcOcC

— Arbing Tool (@ArbingTool) November 6, 2018
Based on the current technical indicators, it would appear there is some major ZCash price momentum brewing.  Before any major developments can occur, the trendline will need to be broken in a significant manner, which might not happen in the coming hours. Even so, anything can happen in this industry, and Zcash may be on the verge of a big breakout to end the year on a high.
Watching $ZEC very closely

break above upside trendline and we're riding#zec #zcash #altcoin #cryptocurrency #bitcoin #crypto pic.twitter.com/pl03LP4DOM

— [NPC Maximalist] (@warranted_ire) November 5, 2018
For the time being, one has to take the current gains in stride and see where the momentum leads in the coming hours and days. There is some positive momentum brewing, especially because its trading volume has surpassed $118m for the first time in a while. That alone is a pretty bullish signal first and foremost, albeit slow and steady will always win the race.
---
Disclaimer: This is not trading or investment advice. The above article is for entertainment and education purposes only. Please do your own research before purchasing or investing into any cryptocurrency.
Image(s): Shutterstock.com