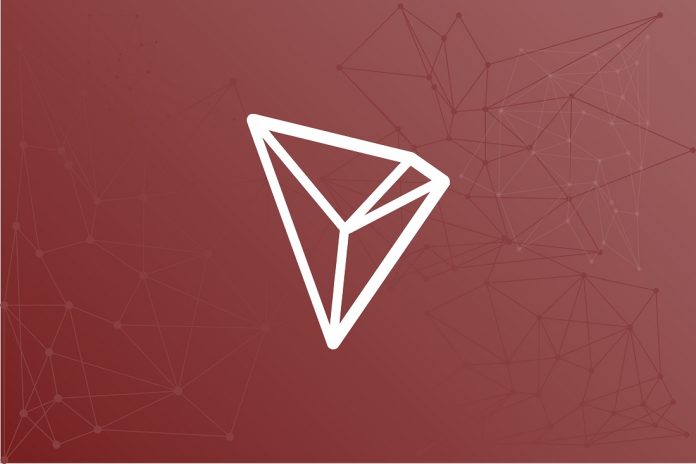 There are always interesting and conflicting opinions when it comes to cryptocurrency price predictions. In the case of Tron, it would seem most short-term expectations are all somewhat bullish, although it remains to be seen how things will play out exactly. Even so, the following three charts are quite interesting in their own right.
The ETH-TRX Correlation
TRX/USD foreshadows ETH/BTC by bu11b3ar on TradingView.com
It is not uncommon for altcoin traders and speculators to create their own theories. As explained by bu11b3ar, he is convinced there is a strong correlation between TRX/BTC and ETH/BTC, primarily because TRX and ETH seem to follow some peculiar patterns. While these allegations are impossible to prove in any regard, it is always refreshing to hear someone else's thoughts on why the markets evolve like they do these days.
According to this user, Tron is used as a metric to determine what will happen to the Ethereum price. If a candle forms for TRX, ETH will follow a nearly identical pattern shortly after. This is a pretty interesting trend, especially when considering how one can trade TRX against ETH in some smaller exchanges. For now, it seems unlikely there will be any major price trend for either TRX or ETH, although bu11b3ar remains somewhat bullish on Tron first and foremost.
Clear Buy Signal prior to the Pump
BUY SIGNAL by BECKDIESEL on TradingView.com
Whenever someone blatantly uses the term "buy signal" in one of their charts, it usually means something else will happen entirely. For BECKDIESEL, the current TRX/USD chart is a clear sign of a buy signal before the next leg up. Even though the expected targets are not necessarily all that impressive, it would be interesting to see how Tron follows Bitcoin's momentum once the world's leading cryptocurrency goes in the green again.
It would appear this trader expects the TRX price to move toward the $0.015 again in the coming days, which would represent a new 10% increase might be shaping up. How that is supposed to materialize exactly, remains anybody's guess at this point. There is nothing that warrants positive TRX price momentum other than speculation. That factor alone won't; always be sufficient to make something happen in the future.
Buy now for the Long-term Uptrend
TRON ( TRX/USD ) – BEST BUY ZONE LONG TERM by xuanhaimmoer on TradingView.com
When a short-term and long-term vision come together in one price chart, very interesting projections become apparent. In the case of Xuanhainmoer, there are two things at play right now, From a short-term perspective, this is by far the "best" TRX buy zone for those who want to hold onto this asset for the long run. This current price certainly looks appealing, although things could get worse from here on out.
For this trader, a further dip to $0.0072 is not necessarily unlikely in the coming months. Afterward, there will be a strong bounce to either $0.03 or $0.052, which would net traders some very healthy profit sin the process. Making that vision come true will be a different matter altogether, though, as all markets would need to survive another major breakdown first before things may start to improve.
---
Disclaimer: This is not trading or investment advice. The above article is for entertainment and education purposes only. Please do your own research before purchasing or investing into any cryptocurrency.
Image(s): Shutterstock.com