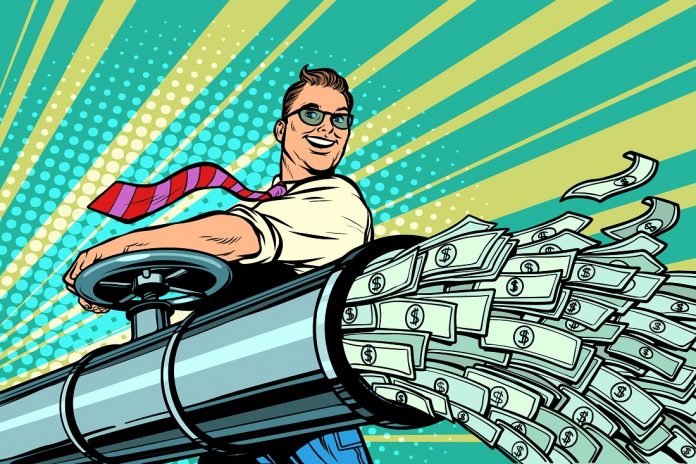 On our quest to make $2,000 with cryptocurrency every single month, numerous options will need to be explored moving forward. As the bear market resumes, it seems unfeasible to rely on different forms of trading alone. Finding additional revenue sources is always worth looking into, although participating in ICO bounties is not necessarily as straightforward as people may assume.
The ICO Bounties Concept
On paper, participating in ICO-related bounties is a good way to make some additional money. A lot of projects will reward users for simple tasks on social media, Bitcointalk, and so forth. Moreover, participating in such campaigns is pretty easy as well, although there are some downsides for those expecting to see instant results where this opportunity is concerned first and foremost.
The Frustrating Aspects to Take Note of
The biggest issue most people have with ICO bounty campaigns is not necessarily finding tasks to complete or the amount of work involved. After all, retweeting something, filling in an email address, or even posting something in a Telegram group takes a few minutes at most. As such, the money awarded to users – even if it is just $1 – should be more than enough to keep a lot of people happy. Some bounties will pay far less money compared than others, though, but that is only to be expected.
What is rather frustrating, however, is how one has to wait until the ICO ends prior to receiving any tokens. That seems a bit odd, considering these tokens are created well in advance through smart contracts. As such, there is no reason why the allocated tokens for bounties and whatnot cannot be issued to those who complete tasks during the sale itself. There is no way for them to sell these tokens anyway, as they will not be listed on any exchange. Decentralized platforms may be an exception, although ICO teams can easily form an agreement with such platforms to not list tokens ahead of a specific date.
Additionally, one never knows exactly if they will be rewarded for completing specific ICO bounty tasks. More specifically, dedicated platforms such as Bounty0x exist to make it easier for ICOs and users to find and complete tasks accordingly. Unfortunately, those submissions need to be verified first and that process can take a while. In most cases, submissions will not even be looked at until the ICO comes to an end. Under these bearish market conditions, some sales may never end or not raise enough money to be pursued further.
Last but not least, the project value of completing ICO bounty tasks is often very different from the money received in the end. Volatile price swings won't help in this regard. However, a lot of ICOs tend to change their payment "rates" during the bounty campaign's lifespan, and those who completed tasks before that change will still be subjected to the new rules regardless. Whether or not that is fair, is a different matter altogether. It will add a lot more frustration which could have been easily avoided, though.
Is it Profitable?
Considering how completing ICO bounties will reward money in nearly all cases, it is a profitable venture to explore. That doesn't mean anyone will get rich by doing so, not even when attributing a lot of time to these tasks every single day. Some good money can be made on the side, but this is a complementary revenue stream first and foremost. When one has the time to look into these options, it is certainly worth checking out some bounties. Not doing any of these tasks will not necessarily mean users lose out on a lot of money, though.
---
Disclaimer: This is not trading or investment advice. The above article is for entertainment and education purposes only. Please do your own research before purchasing or investing into any cryptocurrency.
Image(s): Shutterstock.com