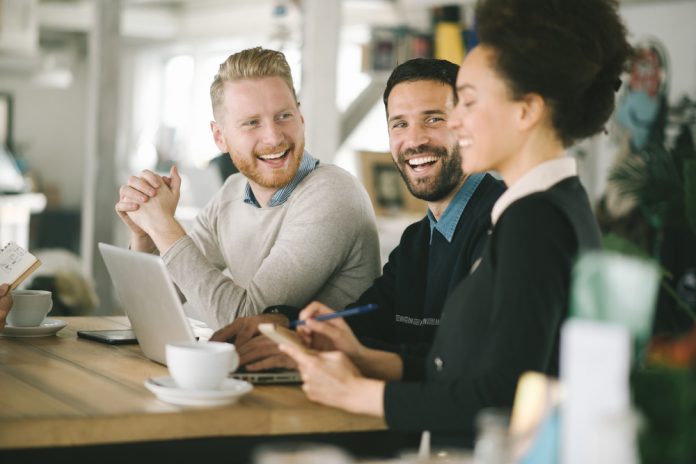 At first glance, you might think of blockchain as being dominated by hotshot entrepreneurs and twenty-something nerds sitting at their computers all day. And you wouldn't be completely wrong. Yet, there's plenty more to blockchain than the disruptive tag it's been labeled with or the stereotypes we hold.
Coming up on 10 years old, and growing in importance every day, the global blockchain technology market is predicted to reach $60.7 billion by 2024. And just like any other industry, you'll find plenty of variety and skillsets in need.
As blockchain technology slowly begins to integrate into our lives, the umbrella of diverse knowledge it covers is continually expanding. So, if you're thinking about working in blockchain, check out these five surprising facts first.
5. You Don't Have to Be a Blockchain Expert
Perhaps one of the most surprising facts about working in blockchain is that you don't need a degree in blockchain. In fact, it's pretty unlikely that you will since there's just a smattering of universities worldwide with dedicated blockchain courses.
Many of the industry's developers are self-taught, taking blockchain courses online or simply sharpening their skills through experience.
An aptitude for technology will certainly help, but if you want to work in a marketing or administrative position, you'll only really need to know some key lingo and concepts–from mining to Proof-of-Work, scalability to interoperability. And, of course, find out quickly what HODL means!
Fortunately, you can pick up most of this vocab on the job. As the blockchain's relevance begins to spread to more areas so does the need for diverse talent. Blockchain companies (or larger companies experimenting with blockchain) are now attracting top players from the wider business, technology, and legal fields.
4. Blockchain Can Be Really Exciting
If you're the kind of person who trembles upon reading your bank statement or rolls their eyes at tax returns, blockchain–especially cryptocurrency–might sound a little boring to you. But, with more and more projects and working uses cases, from humanitarian aid to finance, blockchain can be really exciting!
Plus, shaking up traditional industries and being labeled a disrupter is pretty cool, changing the way things are done and being part of the new way forward. In fact, working in a rapidly growing dynamic startup can be quite a thrill, allowing you to forge your position around your skills and interests.
Working in blockchain can be particularly appealing to the job-hopping millennial generation, of which some 60 percent are constantly on the lookout for new opportunities.
And working in a blockchain startup is a far cry from a stuffy corporate environment, with defined roles and hierarchy. Just imagine working for a completely decentralized autonomous organization (DAO).
There are infinite areas for growth and some of the coolest company cultures around. With companies like ConsenSys offering you complete ownership of your work, the chance to work remotely, and get paid on merit.
Whether you're looking to kickstart your career, or you want a challenging change of direction, there's plenty of room for growth in blockchain.
3. The Work Is Insanely Diverse
Blockchain extends its capabilities daily, whether it's harnessing the growing possibilities of AI, getting more integrated on mobile applications, or focusing on biometric security filters. And as it does so, it continues to challenge and test the limitations of traditional corporations.
All these different areas for expansion create a huge range of blockchain startups. From entertainment and finance to cybersecurity and energy; there's a huge variety of work. Different companies seek multiple skill sets and they're looking for more than a computer science degree or a knack for coding and numbers. They need people with cultural and emotional intelligence, common sense and leadership skills.
Add to that the fact that startups often run on a skeleton team and you'll probably find yourself covering a variety of roles, from website glitches and optimization, to risk assessment–and maybe even answering the phones.
2. Blockchains Are Also Exceptionally Specialized
As new industries develop, so does the potential of blockchain tech. In fact, many blockchain companies are growing up to satisfy changing needs. Take the sharing economy, for example, set to account for $335 billion of revenue globally by 2025.
As these companies that specialize in better transport, authentic accommodations, or temporary work become more popular, decentralized ledger technology gets more robust. Plenty of blockchain companies are emerging to go head to head with the incumbents and provide truly one-on-one payments removing the middlemen.
This makes room for plenty of innovation, so, not only do you get to pick the area that interests you most, but you can even specialize down to a particular industry.

1. You Get to Make a Difference in People's Lives
That might sounds a little dramatic, hyperbolic, even. And maybe it is. But it's also a fact that working in blockchain gives you a chance to reach all aspects of people's lives. If you're looking for a challenge, help head up innovation across all sectors. Blockchain is perfect for ambitious people with big ideas who want to make a difference. Changing the way the world pays, ensuring corruption-free elections, putting the unbanked on the grid…
Whatever area of blockchain you decide to pick, the rewards will be similar. There's no shortage of opportunities in this rapidly growing industry. You'll be part of a borderless, international environment that challenges traditional industries and hierarchies. You'll work side by side with like-minded, talented people, and have the chance to make your mark on people's lives (and make an above-average salary to boot).
Image(s): Shutterstock.com