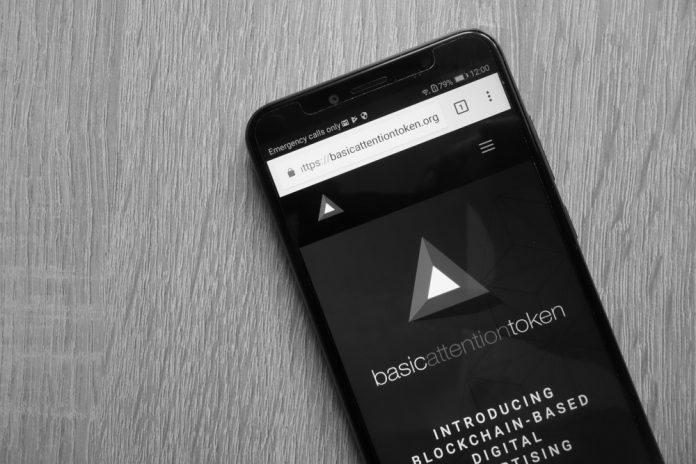 A lot of excitement can be noted among altcoin traders as of right now. After 0x has been added to Coinbase, a lot of people are looking toward the next coin to make quick profits. It seems Basic Attention Token will be the currency to keep an eye on in this regard. Its current gain is already pushing the value toward $0.25.
BAT Price is Rising Rapidly
There are many different reasons as to why Basic Attention Token can be a pretty interesting project moving forward. The native asset of the Brave browser has the potential to change the way people look at the internet altogether. It is also a token subject to a fair bit of speculation in the cryptocurrency industry these days, which can lead to quite a bit of volatility along the way.
Over the past 24 hours, the Basic Attention Token price has risen by just over 12%. That is a pretty interesting development, especially when considering how most of the top currencies and tokens appear to be on the verge of going in the red again. For BAT, there is also a 12% gain over both Bitcoin and Ethereum, which creates some interesting market momentum at this time. Because of these gains, the value of BAT has surpassed $0.2 already.
The main reason for this sudden interest in Basic Attention Token is because Coinbase appears to be on the verge of adding this currency to its platform. More specifically, the exchange had made it clear they were introducing ERC20 tokens at some point. The two currencies named in this conversation are 0x – which has been added – and Basic Attention Token. As such, it appears to be a matter of time until BAT makes it to this platform.
@AttentionToken $BAT #BAT will be the next coin added onto @coinbase #ZRX $ZRX 🚀🚀 pic.twitter.com/SCdZVz7z4R

— CryptoCoinGod (@CryptoCoinGod) October 17, 2018
Superman Bitcoin is also quite excited about this particular development. Although Coinbase has not officially shared a timeline for adding Basic Attention Token, it would appear that will be their next priority for the foreseeable future. Many people expect the BAT price to soar because of this addition, although it remains to be seen if that will effectively be the case.
$bat #bat once ww break 3300 will fly and when will get on coinbase will be 🚀🚀🚀🚀🚀🚀🚀🚀🚀🚀🚀🚀🚀🚀🚀🚀🚀🚀🚀🚀🚀🚀🚀🚀🚀🚀🚀🚀🚀 pic.twitter.com/YbZYuxKWXN

— 👓SUPERMAN BITCOIN👓 (@eromci) October 17, 2018
Quantum Vision, on the other hand, tries to convey some technical analysis wisdom with BAT speculators. His findings indicate there will be a potential dip which pushes the value down to $0.191 again. Even so, the target for this week seems to hover near the $0.24 mark, a value which certainly isn't out of reach based on the current circumstances.
All Eyes on #BAT. Next on Coinbase.

Quick TA quick glance on Binance – $BAT: MACD Crossover bearish div. Volume decreasing, RSI >60 Current Price $0.21105. half a cent inrease before dip. Ideal buy inprice under $0.191 . Target 1 $0.24 cent

— Quantum Vision (@Yave_d) October 17, 2018
Every time excitement occurs in the cryptocurrency industry, there is a very good chance a price correction will kick in sooner or later. In the case of Basic Attention Token, it is difficult to predict what the future will hold. If the market follows the same pattern as 0x, when Coinbase actually lists BAT the price should surge further.
Image(s): Shutterstock.com