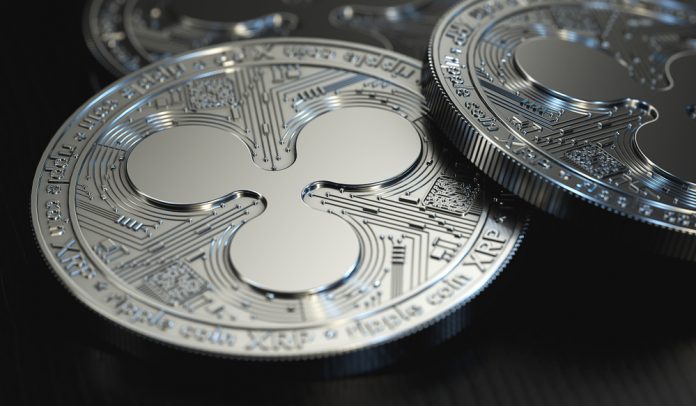 Most of this week's cryptocurrency momentum has calmed down once again. That is not entirely abnormal, as no uptrend has remained in place for more than a few hours so far. The XRP price, for example, is looking for some breathing room. A most recent gain puts the value just above $0.47 again, although it seems reaching $0.5 is still out of range at this time.
XRP Price Fails to Hit $0.5
Despite a strong bull run on Monday morning, it seems most of the enthusiasm surrounding XRP has quieted down again. This also applies to all other cryptocurrencies at this stage, as most of the markets are either in the red again or stuck in sideways trading momentum. This leaves a lot of room for price speculation first and foremost.
Over the past 24 hours, the XRP value has increased by just over 2.5%. This is primarily because of a 3.5% increase in the XRP/BTC ratio over the same period, further confirming altcoins are slowly trying to reclaim some of their lost value. With the Bitcoin Dominance Index still at 53.8%, there is a very long way to go prior to altcoins effectively establishing a strong uptrend, but the industry often sees a lot of surprising momentum when least expected.
Across social media, there is a plethora of discussions pertaining to XRP right now. The Crypto Korner is trying to determine if there are a lot of large XRP bag holders, although using a Twitter poll to determine that fact might not necessarily be the most straightforward idea. So far, it seems most people own over 10,000 XRP, which is still a relatively small bag in terms of USD value.
HOW BIG IS YOUR XRP BAG ?!#xrp #ripple #crypto #bags #xrpbag #ripplebag #ripplelabs

— The Crypto Korner (@TheCryptoKorner) October 17, 2018
As has become apparent across the cryptocurrency industry this week, arbitrage tools are not difficult to come by these days. In the case of XRP, there are a few wide spreads to take advantage of, which can be rather lucrative to check out. It seems buying at Bitstamp is by far the most favorable option, as its price is a bit lower compared to most other exchanges right now.
#XRP
Buy at #Bitstamp and sell at #Bittrex. Ratio: 3.76%
Buy at #Bitstamp and sell at #Binance. Ratio: 4.57%
Buy at #Bitstamp and sell at #Bitexen. Ratio: 1.03%
Buy at #Bitstamp and sell at #HitBTC. Ratio: 4.46%#bitcoin #arbitrage #arbitraj #arbingtool https://t.co/xiFUPzcOcC

— Arbing Tool (@ArbingTool) October 17, 2018
As is always the case, there are those who want to disrupt any project whenever the chance arises. In the case of Krissax Espinlua, a seemingly innocent conversation involving 0x and Coinbase led to a comment claiming how XRP "shitbag holders" can have their "chain rolled back". A very unusual and unwarranted comment.
😂😂 look at all the #XRP shitbag holders..they have no idea there chain can be rolled back..😂

— Krissax Espinlua [100k BTC]⚡⚡ (@Islandruffnecks) October 17, 2018
For the time being, things still look good for the XRP price overall. Although $0.5 is still out of reach, for the time being, there is a good chance such a value will be reached in the coming weeks. There is sufficient trading volume to warrant a further uptrend, although slow and steady will win the race under the current circumstances. There is no reason to expect any massive uptrend all of a sudden.
Image(s): Shutterstock.com