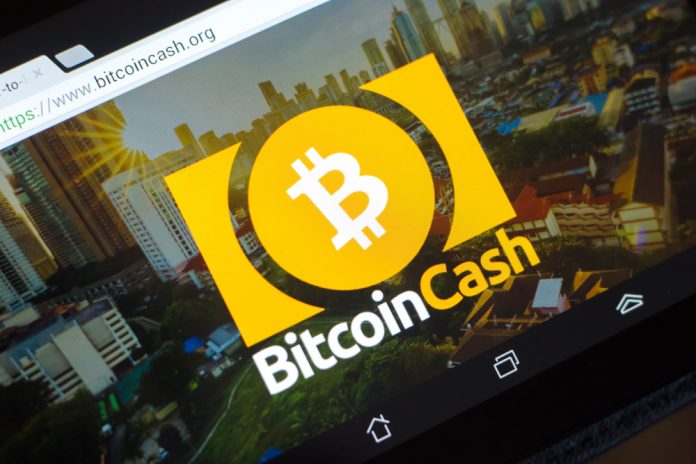 Making sense of the cryptocurrency markets is always a trivial undertaking. There is no reason for these markets to have gone through a bearish segment this week, even though that is exactly what happened. Today, the situation looks very different once again. All top currencies are surging, and it seems the Bitcoin Cash price will reclaim $800 soon.
Positive Bitcoin Cash Price Momentum is Needed
When the Bitcoin price goes in the green, it is evident the rest of the cryptocurrencies will follow pretty quickly. In the case of the Bitcoin Cash price, it has become apparent things are still looking pretty good right now. Thanks to a modest increase in value over the past 24 hours, the Bitcoin Cash price is on the verge of surpassing $800 in the coming hours.
These past 24 hours have resulted in a 3.2% gain. For Bitcoin Cash speculators, that is a more than welcome development after a few rough days. There is still a good chance all markets will go through a brief correction later today, but for the time being, things look relatively promising. Short-term momentum is never an indication of how markets will evolve in the coming days, though.
As one would come to expect from this brief spell of positive momentum, there is a likely chance Bitcoin Cash will continue to note gains over Bitcoin. As of right now, there is a 1.44% increase in the past 24 hours in favor of the altcoin. If this trend keeps up, the BCH/BTC ratio can potentially return to 0.11 in the coming days.
Sundays are usually a terrible day for cryptocurrency trading volume. This day is no different, as overall volume has declined to under $11bn. This is not causing major issues for Bitcoin Cash just yet, though, as the altcoin still benefits from a $490.43m worth of trading volume. That in itself is a pretty positive trend, all things considered. It may just be sufficient to keep the Bitcoin Cash price in the green for a while longer.
Looking over the exchanges, it is evident OKEx still tries to maintain its dominant position on the market. Succeeding in this mission may prove to be rather difficult, as RightBTC, EXX, and HitBTC are not that far behind. So far, there is no fiat currency pair in the top 10 for Bitcoin Cash, which can cause a lot of issues in the coming hours.
A positive Sunday can help the market sentiment turn around in the coming days. This week has not been overly successful by any means, as it is evident the markets have seen major setbacks for no apparent reason. Turning that situation around is still possible, as it seems the institutional demand for cryptocurrencies is picking up steam. When that demand materializes in big gains, things will definitely get very interesting.
Image(s): Shutterstock.com