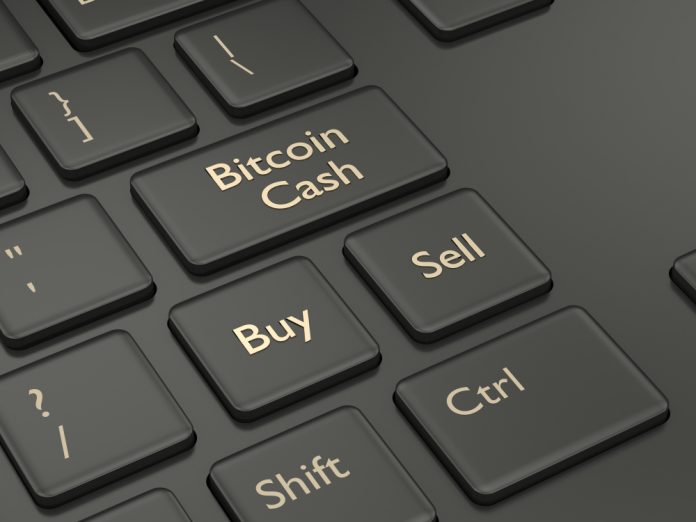 With all cryptocurrencies still in the green, very interesting price momentum is shaping up at this stage. It is rather uncommon to see so many markets in the green at the same time, especially when considering how troublesome 201 has been so far. The value of Bitcoin Cash is still rising, as it successfully surpassed $600 in the past few minutes.
Bitcoin Cash Price Continues its Uptrend
The past few days have been very interesting for BCH holders. Numerous successful uptrends have materialized over the past week or so, effectively pushing the BCH value higher and higher. This trend is still in place today, as Bitcoin Cash hit $600 earlier today. Sustaining this new level will be a major challenge, primarily because the uptrend began near the $450 level just a few days ago.
Over the past 24 hours, there has been another 9% gain for Bitcoin Cash in both USD and BTC value. The BCH/BTC ratio has now risen to 0.093BTC again, which is very interesting to keep an eye on. As long as altcoins continue to gain on Bitcoin, this uptrend may very well remain in place for quite some time to come.
One of the major developments to keep an eye on is the upcoming BCH hard fork. The bigger question is how users will need to store their funds when the time arises. Moving some funds to Coinbase or any exchange effectively supporting the fork is the best option. Rest assured this will spark some more debates moving forward, as up to four different versions of BCH will exist after the fork is over.
This Makes me wonder where my #BCH #bch should be at the time of fork@BitcoinStash @BitcoinSVNode @Bitcoin_ABC pic.twitter.com/Aaea8ghm91

— Qjusam (@neel4sukhisam) October 30, 2018
Looking at the technical analysis, there is some interesting momentum still on the horizon. Darsh taps BCH as one of three markets to keep an eye on over the coming weeks, as this may be the market reversal enthusiasts have been waiting on for most of 2018. One can only hope this trend continues for more than a few days, albeit that is still uncertain at this stage.
#bitcoin #eth #bch
Market looking good.. bought in at $453 (#bch), $197 (#eth) and $6350 (#btc).. will be holding as I believe we are now turning the tide but who really knows.. pic.twitter.com/JDwATgnMsh

— Darsh (@darsh_raval) November 6, 2018
A similar sentiment is echoed by Krypto Wave Trader. This person is confident this is a five-wave move up, which will eventually lead to massive shorting opportunities. While that latter part is not something Bitcoin Cash users will be looking for any option for profits is worth taking into account in this day and age.
$BCH Looking for another subwave to complete this 5 wave move up. Nice long setup right now with very good R/R.
After this leg up completes, will be looking for shorts on Bcash#bch #BCash pic.twitter.com/pEt8dnqRiN

— Krypto Wave Trader (@kryptowavetradr) November 6, 2018
All of the signs point toward a further Bitcoin Cash price push in the coming days. Everything that goes up in value must eventually come down, and BCH has been going up in spectacular fashion over the past few days. That trend cannot be sustained indefinitely, although there is no real reason to despair yet either.
---
Disclaimer: This is not trading or investment advice. The above article is for entertainment and education purposes only. Please do your own research before purchasing or investing into any cryptocurrency.
Image(s): Shutterstock.com