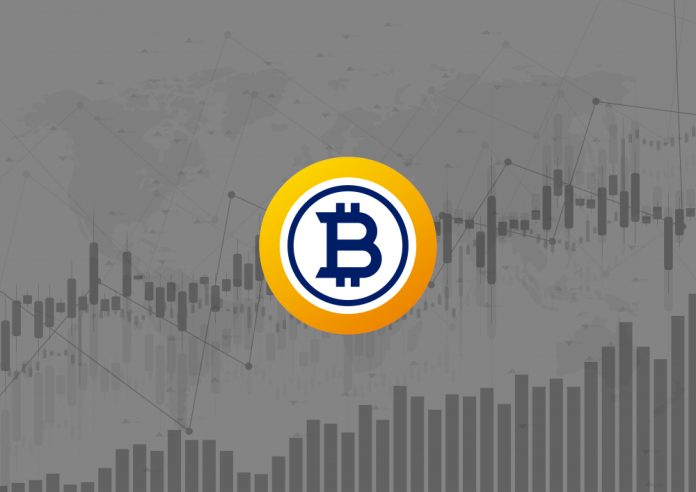 Not too much is happening in the cryptocurrency industry as of right now. Most of the top coins are still in the red or barely breaking even. One interesting exception in the entire top 20 is Bitcoin Gold, an altcoin most people tend to overlook quite often. It is evident this altcoin is currently in high demand among speculators, resulting in its value surpassing $21 again.
Bitcoin Gold Price Makes a big Move
Not too many people actively discuss the Bitcoin Gold price these days. Ever since the altcoin was created, it has been marred in controversy first and foremost.  Additionally, the project suffered from multiple 51% attacks in quick succession, which only makes things worse. Even so, there is still a lot of profit potential where BTG is concerned, even though the currency may not have too many real-world use cases right now.
Over the past 24 hours, the Bitcoin Gold price has risen by 11% in both USD and BTC value. That in itself is pretty interesting to keep an eye on, especially when considering how all markets are in the dirt right now. It will be interesting to see how long this BTG spike remains in place, primarily because there is just $5.3m in volume. Not necessarily all that great, all things considered.
Looking across social media, it seems there is some buzz regarding Bitcoin Gold, although not necessarily in the way most people imagine. German exchange CBanx is looking to get some more people excited about Bitcoin Gold, although it seems the company is simply catering to current trends by effectively doing so. Any positive attention for BTG is more than welcome at this time.
Are you an authorized CBANX user? Not yet? Then visit https://t.co/KalB2qkQqF right way & get information on the Bitcoin Gold price, Bitcoin Gold trading & other features of the premium cryptocurrency exchange.#BitcoinGold #BTG #BTGprice #BTGwallet #bitcoinGoldPrice #BitcoinCash pic.twitter.com/r9kBmLmORS

— CBANX (@CbanxOfficial) November 24, 2018
For those who want to effectively explore arbitrage opportunities involving Bitcoin Gold, there is one interesting option to explore right now. Buying BTG on CEX and selling on HitBTC should yield an easy 0.8% profit, depending on the overall BTG liquidity across both platforms. Netting some easy profits these days is becoming a lot more difficult, although there are still a lot of opportunities to keep in mind.
#BTG
Buy at #Cex and sell at #HitBTC. Ratio: 0.81%#bitcoin #arbitrage #arbitraj #arbingtool https://t.co/xiFUPzcOcC

— Arbing Tool (@ArbingTool) November 24, 2018
Beyonechain is paying a lot of attention to how Bitcoin Gold's trading volume is evolving. The near 2,700% increase in buy volume on Bitfinex is quite interesting, even though the total only rose to 14.73 BTC. That further confirms things are not looking great for Bitcoin Gold, although the current situation isn't terrible by any means either.
Look at the buyers of #btg $btg #feminismgold wow!! #Beyoncé #cryptocurrencynews pic.twitter.com/Uyo0AmYhDk

— Beyoncéchain (@blkchninstitute) November 24, 2018
All of this shows the Bitcoin Gold price momentum could keep the value above $20 for quite some time to come. The 11% gain itself may not necessarily remain at that level, though, depending on how things evolve in the future. Even so, it offers some positive momentum in an otherwise rather boring and bleak industry, especially during the weekend.
---
Disclaimer: This is not trading or investment advice. The above article is for entertainment and education purposes only. Please do your own research before purchasing or investing into any cryptocurrency.
Image(s): Shutterstock.com